by vk4gsd on 30 April 2017 - 21:04
Gotcha, seems oversupply has kept prices very affordable. Good for young people wanting to get into a home.

Here gov controls supply a lot so rich old people can have a more valuable assets, prob is it locks new people out of the market due to affordability, not good.

When all the rich old people with 20 homes die off hopefully supply will increase and drop prices.
by Swarnendu on 30 April 2017 - 22:04
In my country it's the bankers' responsibility to assess the borrowers ability to repay.

So, if you default on payments, only the mortgaged property is taken by the bank to sell off to recover the balance.

Some bankers will also allow an agreement to return you the balance amount, if any, after their dues are recovered by the sale.

by Western Rider on 30 April 2017 - 22:04
Nice information here but unless you can put some dogs interest in it it will be moved to OFF TOPIC
God help you if you want to Move to many places in S Cal. Makes your prices look good and you won't have much water and pay a fortune for it and Electric.
by vk4gsd on 30 April 2017 - 22:04
On dogs, pics I often see of US suburbia is no front fences, big houses small yards.

Is that just preference folks don't like front fences and less yard space, more house space. We tend to be opposite.

This is dog related ie; US dogs are more inside the home animals. Few people here let their dog in the house except lonely old EDITED women with their chi's, doodles etc.

by Northern Maiden on 30 April 2017 - 23:04
Most people in my area have invisible fences for their dogs. I hate them because all too often the dog plows right through.

Middle class homes mostly have decent sized yards, but the yards of the multi million dollar lake homes generally consist of a narrow strip of grass or shrubbery between homes. I always think of the paragraph in one of James Herriot's books of his observation of the bigger the house, generally the smaller the dog.
by vk4gsd on 01 May 2017 - 00:05
Lol, one bedroom home, 5acre yard, 4 large personal dogs and any number of other guys dogs coming out for a runski.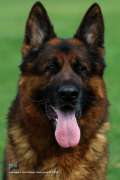 by jdiogoc on 18 May 2017 - 23:05
What is, in your opinion, the correct way to line-live with family in the same neighborhood? Do you think 3 houses down, 3 streets away is the minimum or do you believe that it can work with 3 houses down, 2 streets away? So 3-3 or 3-2?

This thread was not what I expected :D

by Koots on 19 May 2017 - 00:05
Northern - that snow plow pic is what we here call "wishful thinking", lol. It's rare when I head to work on winter mornings to have had the road plowed before I am on it.





by Hundmutter on 19 May 2017 - 06:05
@jdiogoc - taking it into the realms of 'family as neighbours' seems even more OT than house prices and yard sizes ...
but when I was growing up, it was 2:7 (rellies same street, half a dozen houses up);
my grandparents lived downstairs in the same house ! Didn't hurt ME ...
burble, burble ...
You must be logged in to reply to posts
---
---
---
---
Contact information
Disclaimer
Privacy Statement
Copyright Information
Terms of Service
Cookie policy
↑ Back to top