by Elkoorr on 19 May 2013 - 13:05
Not sure what you are referring too. Bi-color is an officially registerable color with AKC (#454)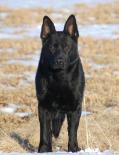 by Jenni78 on 19 May 2013 - 13:05
There is a genetic difference, unlike "black sable" (which doesn't exist)...sable is sable is sable, genetically. Bicolor and black and tan have different genetics, apparently, though Czech, Slovak, and German registries do not differentiate like AKC does.

by Elkoorr on 19 May 2013 - 13:05
As what color is Capri marked on her SV papers?

by GSDPACK on 19 May 2013 - 14:05
Elkoor, I look at colors based on the breed survey color recognition.

Jenni, maybe when I am bored one day at work I will look at the genes that code for the differences in color expression.

And another question : I am that lazy to look for it myself, is so described bi-color a completely different set of amino acids or is a some sort of mutation on a black and tan sequence.. or "black"color coding sequence.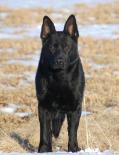 by Jenni78 on 19 May 2013 - 14:05
Schwarz-gelb-braun

by GSDPACK on 19 May 2013 - 14:05
black with golden- tan markings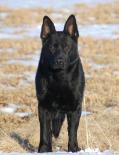 by Jenni78 on 19 May 2013 - 14:05
Yes, correct. I didn't realize I needed to put the English version. Elkoorr asked what she was registered as on her foreign papers, as she's bicolor on her AKC.

by GSDPACK on 19 May 2013 - 14:05
To translate is just a habit

But can you direct me to some background on your statement about the difference in coding for bi-color and black and tan? I am curious from the scientific prospective, that is all.
by joanro on 19 May 2013 - 15:05
When they were all three pups, the momma dog plopped all but sable pups into a bucket of black paint...the ones that are back and tan, shook their legs like a cat walking through water, then shook off; the bi-color pups only shook their legs, as they were only slightly annoyed by the paint; the solid blacks couldn't give a shit about the paint all over them, and let it dry. And 'now you know the rest of the story'.......

by Dawulf on 19 May 2013 - 15:05
LMAO Joanro!
This guy is tricky in my opinion... hope his owner doesn't mind me posting a couple pictures of him.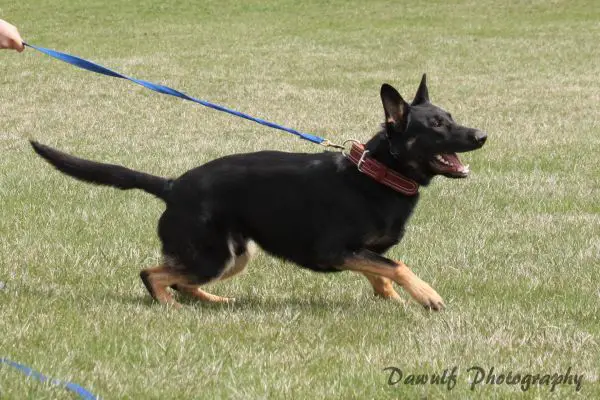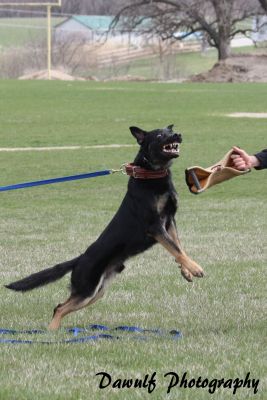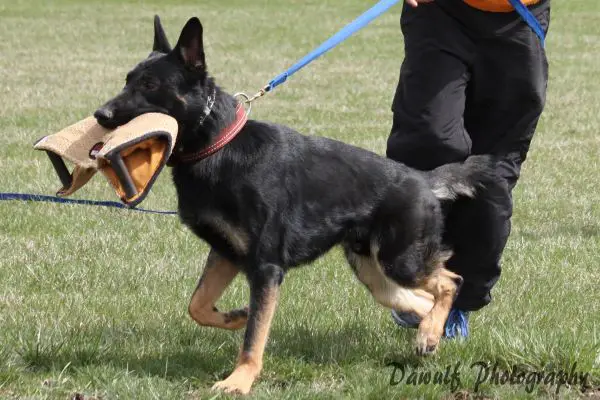 I noticed that when I saw him last week, he has about 10 tan hairs creeping up on his belly. But he is (I'm about 95% sure anyway) genetically a bicolor/black.
You must be logged in to reply to posts
---
---
---
---
Contact information
Disclaimer
Privacy Statement
Copyright Information
Terms of Service
Cookie policy
↑ Back to top