---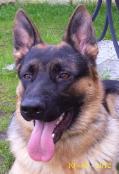 by mikemanu on 16 March 2012 - 15:03
I was just wondering has there ever been a survey amongst Breeders & Trainers of who the Greatest German Shepherd of all time is, or a top 50 or 100, if there has been can anyone giv us the link to the list, Perhaps someone should do a survey if it hasn't been done, Who Makes Your Top Ten
by Mackenzie on 16 March 2012 - 16:03
Rin Tin Tin

Mackenzie


by TJL852 on 16 March 2012 - 16:03
Nick vom Heiligenbosch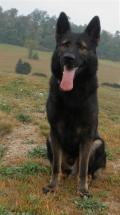 by Brandi on 16 March 2012 - 17:03
Fero and Yoschy
by benzi on 16 March 2012 - 17:03
Cliff vom Huhnegrab
by Ara Haus on 16 March 2012 - 17:03

by remione1 on 16 March 2012 - 19:03
My parents dog Doug is pretty cool

by live4schutzhund on 18 March 2012 - 15:03
Palme vom Wildsteiger Land
Lord vom Gleisdreieck
Fero vom Zeuterner Himmelreich
My two cents given the many ways you could define the greatest.
by karen forbes on 18 March 2012 - 18:03
Nicky-my westie (terrier) I am sure he always wanted to be a GSD
by joanro on 18 March 2012 - 19:03
My old German Shepherd, Colonel : he saved me one day by chasing off a car load of apparently drunk guys here at home. They were out driving around and I figure they thought they found easy pickin's since I was alone except with, then, three year old Colonel by my side. We live in the foot hills and the nearest neighbor is a quarter mile away with the home site a secluded quarter mile off the road. Colonel was barking his big, deep warning bark and I had my hand through his collar restraining him, but not discouraging his barking. After telling the punks there was no business for them where they were, one of the guys in the back seat passenger side opened the door, asking the proverbial, "does that dog bite?" I thought, you gotta be nuts. When he put his leg out and set his foot on the ground, I told him, "you don't want to do that!" As he continued getting out of the car, Colonel was by then hauling on me and barking furiously. I released Colonel and he charged across the one hundred or so feet of the parking lot. When he reached the car he hurled himself at the back door as the idiot guy ducked in and slammed it shut just in time for Colonel to crash into it trying to get through the window at the jerk. The car load of drunks sped off with my hero dog chasing after them. I called Colonel and he came back to me, proud and victorious! I would like to mention that Colonel never had any formal protection training, but he was my protector at home and for years on the road as I traveled all over the US and parts of Canada working my horses and dogs. I got Colonel in 1995 when he was eight weeks old and he lived a very healthy, happy twelve and a half years. He was a truly great dog and is my ideal GSD.
You must be logged in to reply to posts
---
---
---
Disclaimer
Privacy Statement
Copyright Information
Terms of Service