V Pepper von Kap Karthago / Dena Mae's Ybajo Usa
Sent by andy6719
United States ←→ Posted from United States
Updated: Mar 14, 2019 04:16 AM (inserted 4 months ago) -> 5513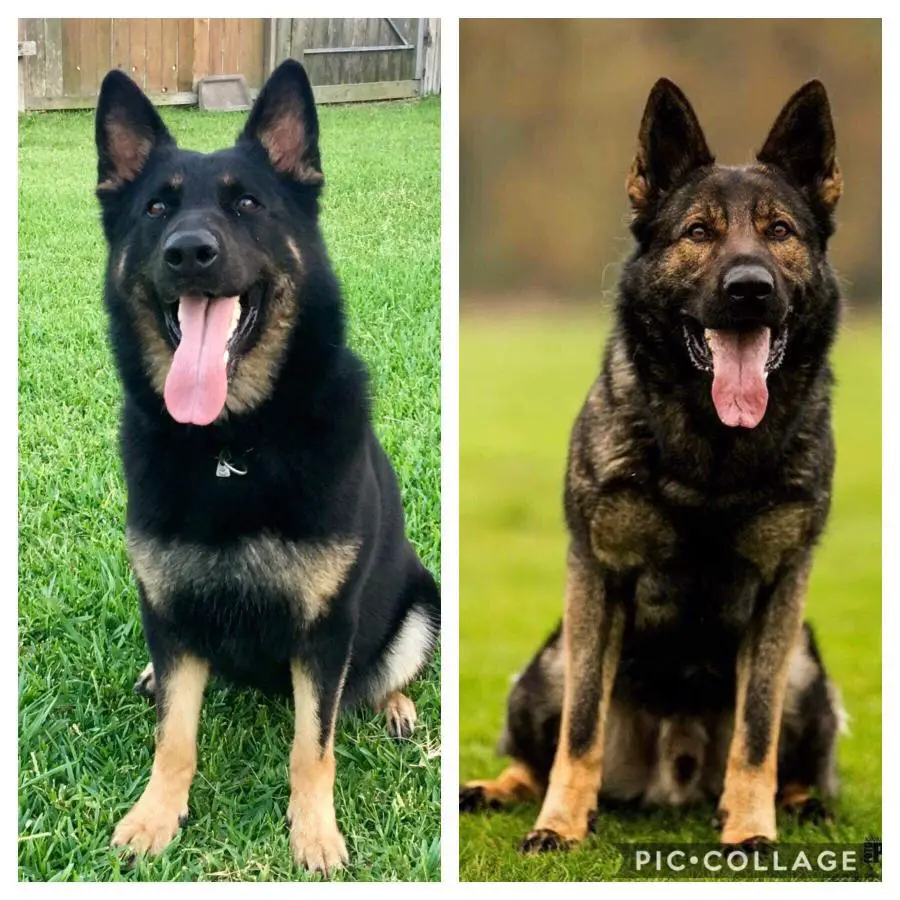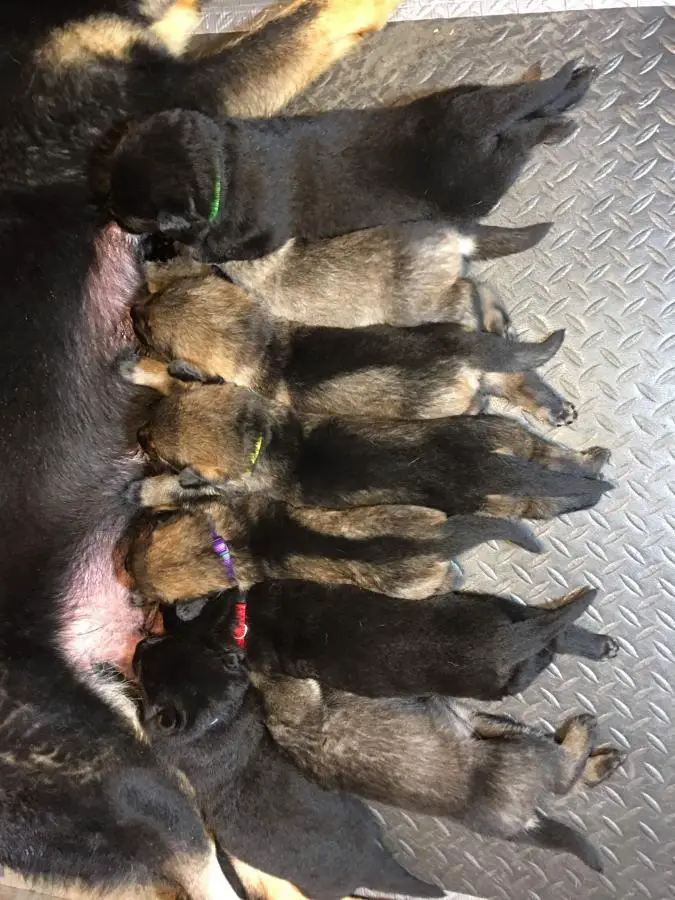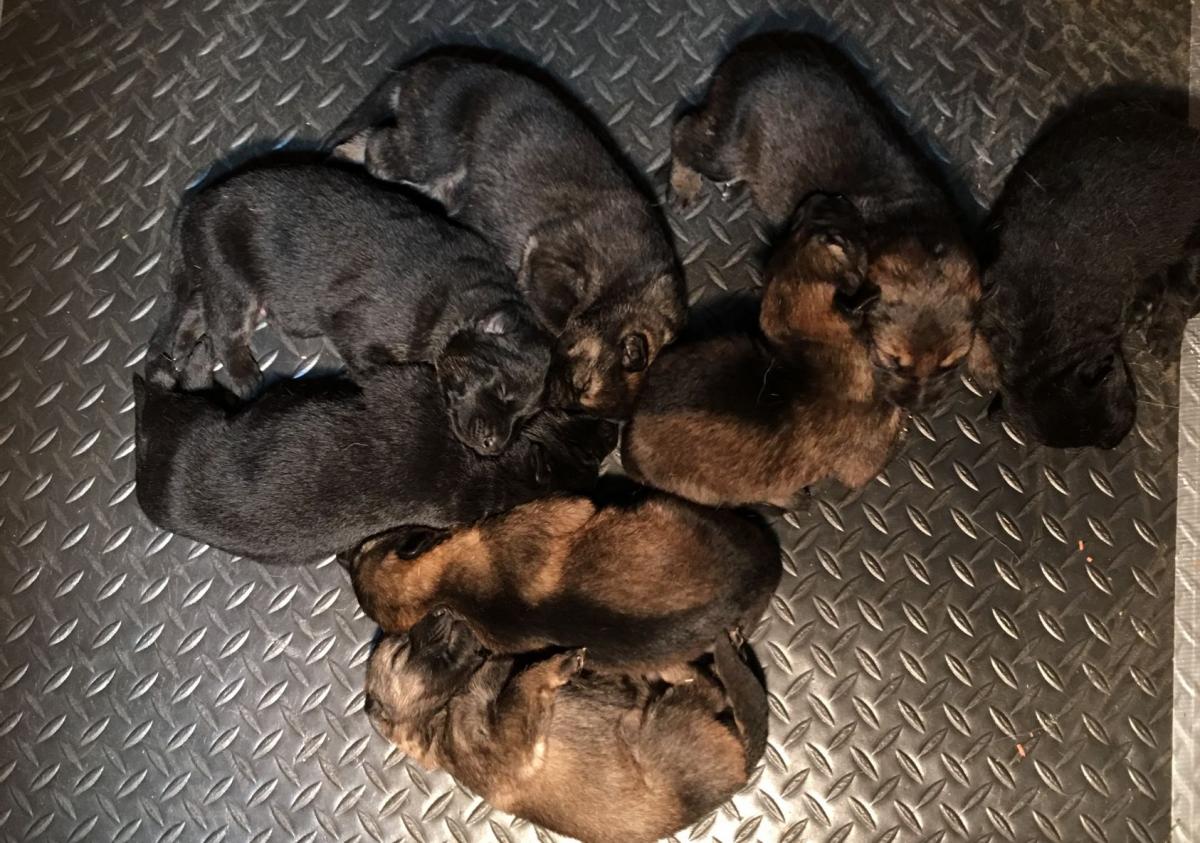 Puppies Here.. 🐾🐾🐾
Locate Houston Texas

2 dark sable males
3 dark sable females
3 dark bicolors males
Line breeding
3-3 Leon Von der Staatsmacht
4-4 Asko Von der Lutter
Puppies will ready for their new homes at April 25 2019
V Pepper Von Kap Karthago IPO3 HD/ED normal DM clear / Dena Mae's Ybajo IPO1 OFA HD excellent ED normal DM clear.
This is a powerhouse breeding with the most phenomenal bloodlines sought after in the world!!
This combination bloodlines trace back to these strong dogs , been proven produced beautiful WL GSD puppies with strong nerves, high drive & good temperament for personal protection, IPO sport or just active pet families.
Dinoso vom Eisernen Kreuz, Indra von Kathrago, Bolle Janaka,
WUSV top female Lilo vom Heidhof, Quardes von der Staatsmacht,
Sid von Haus Pixner, Leon Staatsmacht, Dam of the 2017 WUSV winner Yucca!!!!! Line bred on Leon, Franka von der Staatsmacht and Orla on der Schiffslache just to name a few. All these and more only in the first 3 generation and more to back it up.
Dena is a super female with Full grips and high workability. Very biddable in obedience and excellent food drive for tracking, but also phenomenal natural aggression not always present in females.
Pepper is a young highly accomplished dog who is taking the IPO world by storm. He is IPO3 at just over 2 years old and recently came in 3rd place VVDH!!! Qualify WUSV 2018 for Belgium team...Pepper shows high aggression, crushing grips, power in Obedience and amazing speed through all phases.
This breeding has the best dam lines you could want to add to your breeding/training program but strong sire lines that are constantly successful across the board in National as well as world level events. We expect this litters to producer not only top competition dogs but excellent breeding stock for the future. These puppies should have extremely high food drive, full crunching grips, lots of fight, high aggression, and strong handler hardness.
First come first served ...
$2000 each puppy. Deposit required to hold puppies $500(non refund) AKC registration Health guaranteed 2 yrs ( with vet proof ) Buyer must preliminary at 12 months of age(contract) Puppies fully vet.
Please contact 713-320-2336(Ukresvonder@yahoo.com
Pepper's pedigree:
http://www.pedigreedatabase.com/german_shepherd_dog/dog.html?id=2669439-pepper-von-kap-karthago
Dena 's pedigree:
http://www.pedigreedatabase.com/german_shepherd_dog/dog.html?id=2740763-dena-maes-ybajo-usa
Link to the Litter pedigree: https://www.working-dog.com/breed/Ukres-Haus-158931?fbclid=IwAR0fGji9NGCAXjcAEv6JJrFyCsePDl7QuF8JE0H1b_GV0Ca5vDeS5kj1u4Q
https://www.working-dog.com/dogs-details/2941717/Pepper-von-Kap-Karthago
---
---
---
Contact information
Disclaimer
Privacy Statement
Copyright Information
Terms of Service
Cookie policy
↑ Back to top