IPO1 TITLED YOUNG FEMALE - GERMAN IMPORT
Sent by gepard96
Bulgaria ←→ Posted from Bulgaria
Updated: Jun 20, 2017 06:56 AM (inserted 5 weeks ago) -> 280
<< FOR SALE IS YOUNG FEMALE IMPORTED FROM GERMANY -
WITH PINK PAPPER - SUPER FOR SHOW AND BREEDING >>

Sama von Media (18 mon. old, HD / ED normal)

> Sama is BH and IPO1 titled.

Father: V1, SG14 BSZS Campari vom Haus Schwerzel IPO3

Mother: V1/SG1 Yonda Von Media AD, BH, IPO2

> Sama is born in Rudersberg (Germany), where is located Kennel "von Media".

> She have exellant anatomy, black - red collors, dark face (great black mask) and super charakter (love people, kids and another dogs).

> Sama is for sale, because we are imported from Germany and his mother (V1 Yonda von Media) and to this moment we have 2 litters from Yonda!

> Sama soon must come in heat. Is possible free mating with top-male in our Kennel, or with another male at the buyer's choice!

>> Male IN OUR KENNEL with who Sama can FREE mated is:

V1, SG36 BSZS 2014 Paki Topolovnicki IPO2, SV: HD/ED normal

👉 Paki is among the first in diferent exhibitions in Germany, Holland, Croatia, Bosnia etc.!
He is the best-ranked dog - located in Bulgaria - that is presented in the most elite race for the breed - "SV-Bundessieger-Zuchtschau" (The World Championship for GSD).
In year 2014 Paki is rated in this gorgeus race in the Top 30% and occupies one of the most prestigious places (SG-36) in one very strong class (JKL-R) with over of 120 participating dogs.
Then after Paki are ranked many club champions and "VA" rated dogs from different lands!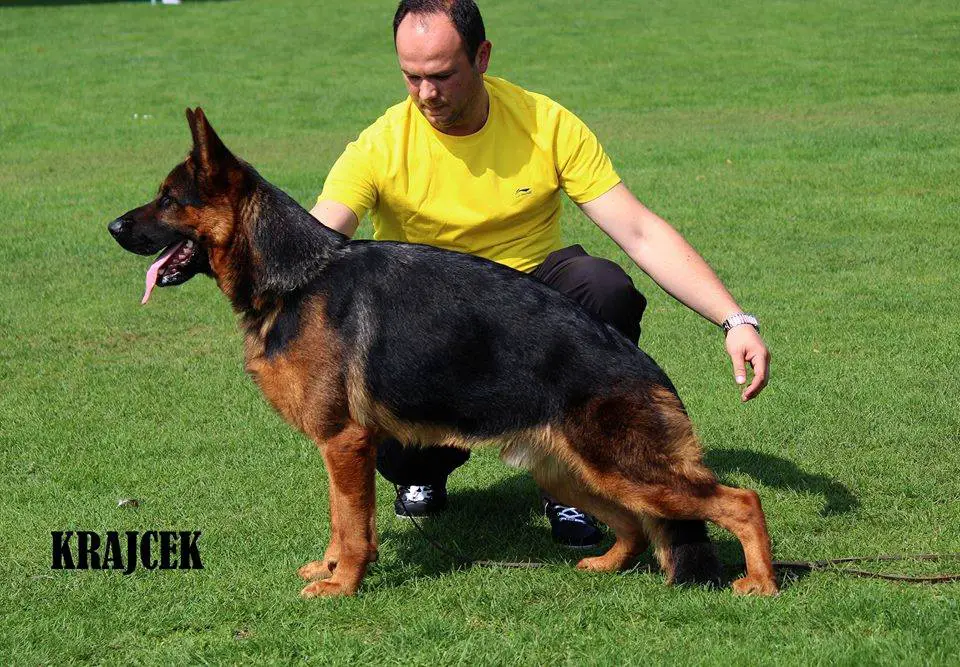 Inbreeding litters by breed Paki x Sama :

More info:

e-mail: haus-linde​@abv.bg

FB: https://www.facebook.com/yonkov1
---
---
---
---
Contact information
Disclaimer
Privacy Statement
Copyright Information
Terms of Service
Cookie policy
↑ Back to top