Main > Kids and dogs (35 replies)
by
Ninja181
on 25 June 2012 - 22:21
From the internet, but it is a cute picture.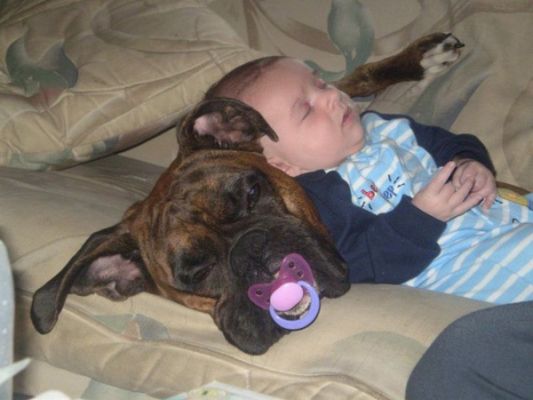 by
Ninja181
on 25 June 2012 - 22:29
Another cute one from the internet.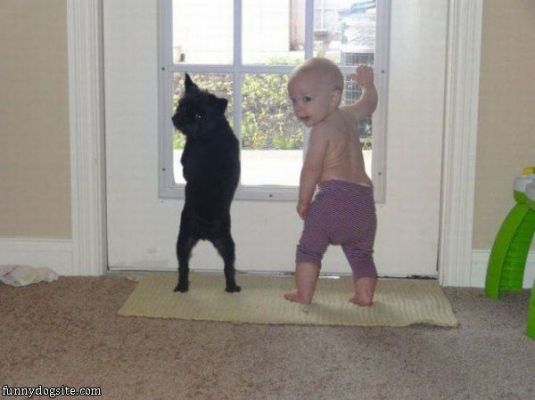 by
Stumpywop
on 25 June 2012 - 22:49
Here is my Son, Oscar with Zane who clearly would like him to share his biscuit.

by
Stumpywop
on 25 June 2012 - 22:54
Oscar & Buddy (Norwegian Buhund)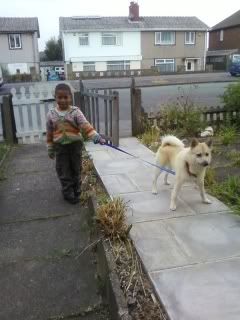 Oscar and the Gang

by
Stumpywop
on 25 June 2012 - 23:05
Oscar & Yiannis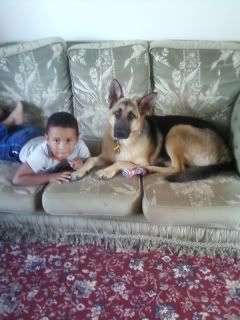 Oscar & Ellie (GSD x Akita)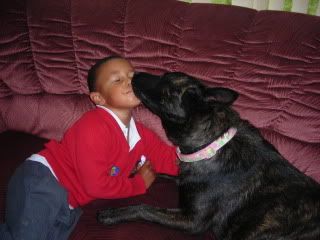 Oscar with the dogs (Zane, Ellie, Yiannis)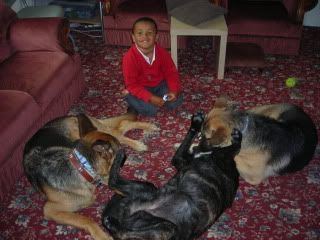 Oscar with parrots. OK so I knwo they'r enot dogs but thought it'd be nice to share this one. This was taken on 27/05/2009 in Ibiza. Oscar used to be terrified of most animals but with a lot of hard work he now has an amazing afinity with them.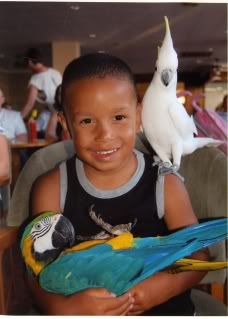 Oscar & Ellie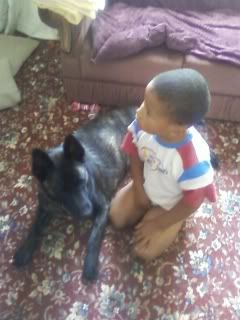 Oscar & Star. Again, not dogs. Just learning to jump. Not bad at 4 years old. He's now 7 and can ride unaided.



Zane and Oscar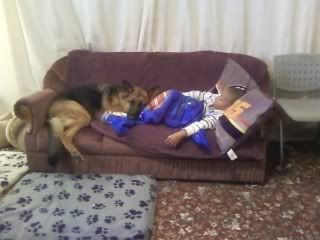 Murphy & Oscar



Zane & Oscar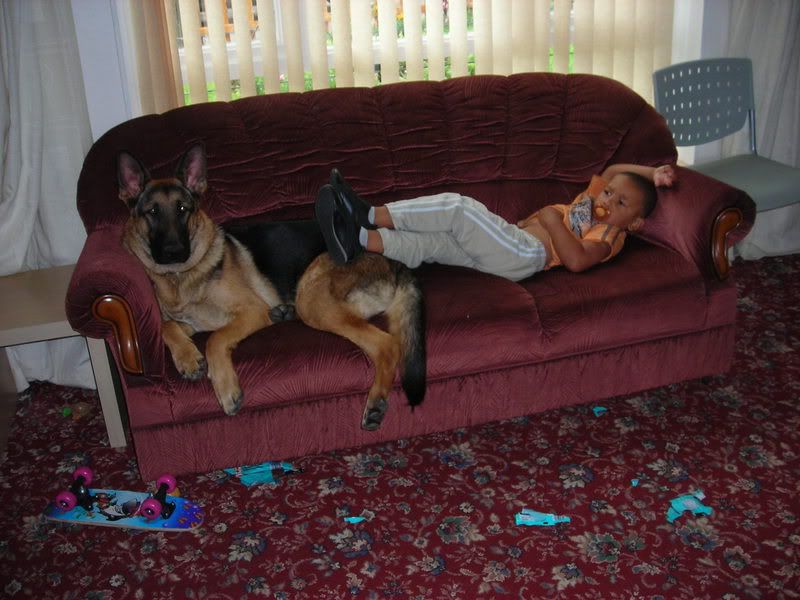 by
ggturner
on 25 June 2012 - 23:15
Well my kids are older, but here they are with a couple of our gsds: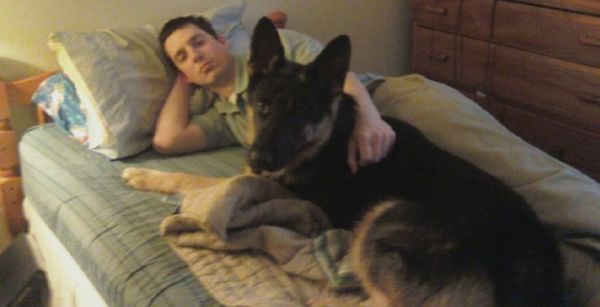 by
GSDtravels
on 26 June 2012 - 00:24
Great pics everybody! gg, I've seen that story before and it made me cry again. Poor little thing :(
by
Niesia
on 27 June 2012 - 23:22
Just a few from my library: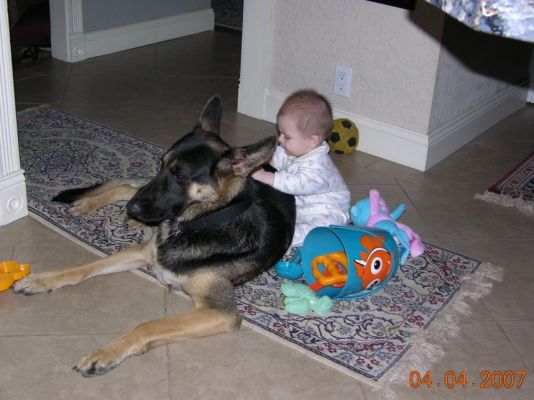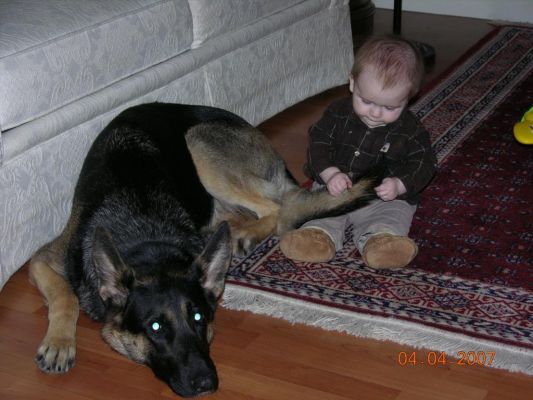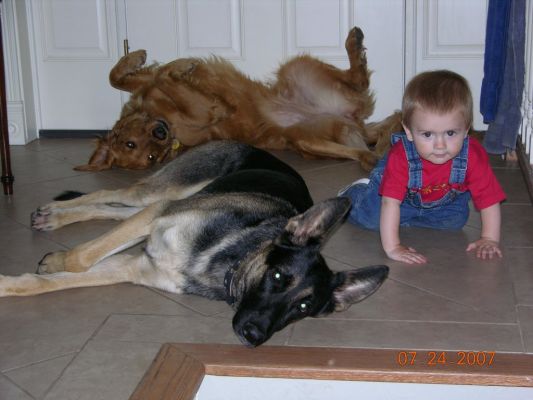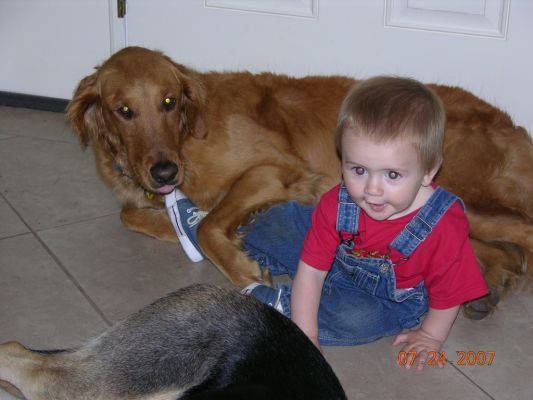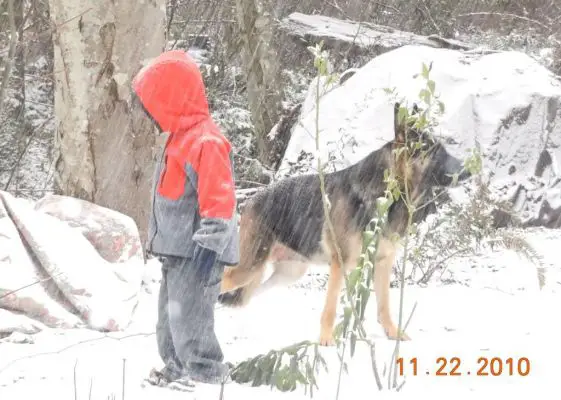 by
beetree
on 02 July 2012 - 15:08
Sometimes my dog just surprises me and acts like I train him all the time. It is really weird. But we had six long lost cousins show up yesterday afternoon, ages six to sixteen and my dog was awesome with all of them!

Maybe someone can tell me what he was doing, I think it was a herding instinct of some sort, by what I describe? After being introduced to the lost tribe, who promptly all went for a swim, we put the dog in the A/C house. Later he came out, the assorted kids were all over the place on swings in the front, the back. Well, Mojo would run to each group and if he saw one of my own kids he'd go straight to them, give a nose touch, and off he'd go checking on the next group until he finally settled by laying down next to the littlest girl on the swing, being pushed by my oldest.

He'd play with them all, give them his belly to rub, I swear he changed to be the perfect dog for whatever kid was there. I couldn't believe it, he was such a good dog!
by
GSD2727
on 02 July 2012 - 19:30

Here is my 2 year old daughter with my Drama relaxing on the couch.... SG Drama vom Haus Weinbrand SchH1 Kkl1 AD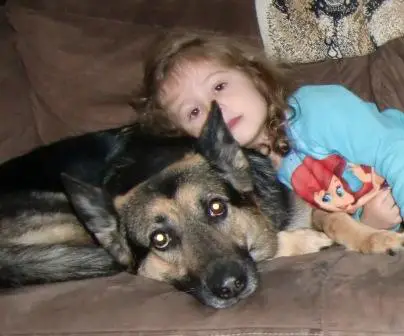 My daughter also loves going to the SchH club and working with the dogs... here she is working with my "retired" 9 year old female in obedience.... Brat vom Haus Weinbrand SchH3 OB1 AD CGC TC.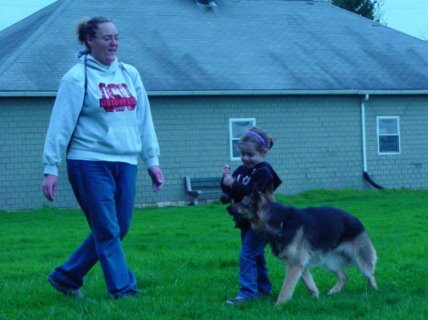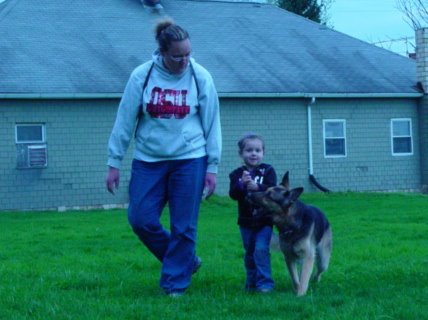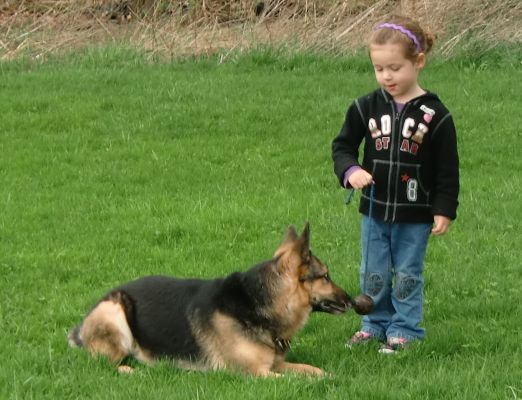 And she also is learning how to "handle" Brat in protection..... She is a little too small to hold the leash yet ;) But she is learning how to praise the dog, give the commands, learning what the commands are, etc...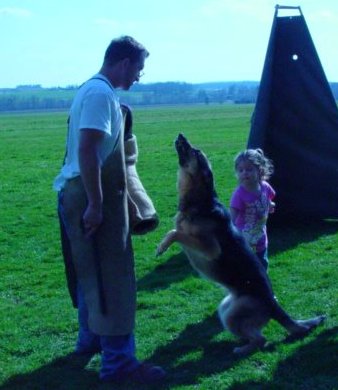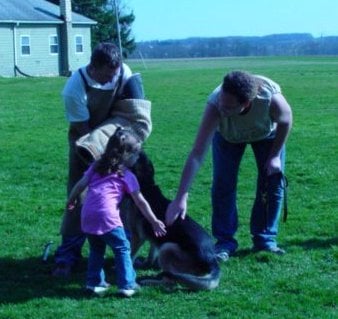 by
Niesia
on 02 July 2012 - 19:44
GSD2727,

Great thing you are doing with your 2 year old daughter! I teach my 4 and 5 year old the same. They are in no way able to 'handle' any of my dogs, but it's a great start.

Most of the time my kids act like puppies, I just had my 4 year old son pass (on all fours) between my dogs and my chair with a dog play bone in his mouth saying "Woof, Woof!"

My goodness! What a horrible mother I have to be...

by
Abhay
on 02 July 2012 - 21:02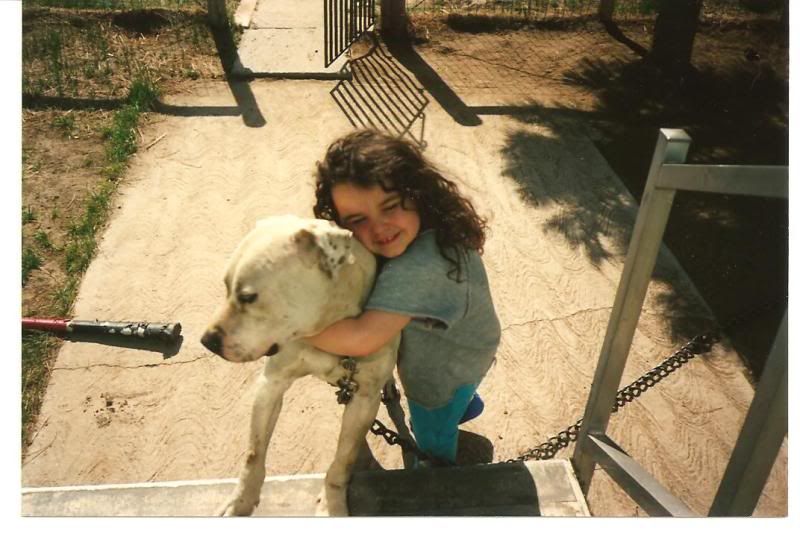 by
yellowrose of Texas
on 02 July 2012 - 22:02
Is that your grandbaby?? Beautiful head of hair... and has that beautiful face like your girls all have..wonder where they inherited that from???

YR
by
Abhay
on 02 July 2012 - 22:35
Thank You YR! What a kind thing to say. That pic, is over 20yrs old. She is the Mama of my grandbaby. This is a more recent pic. About 5yrs ago.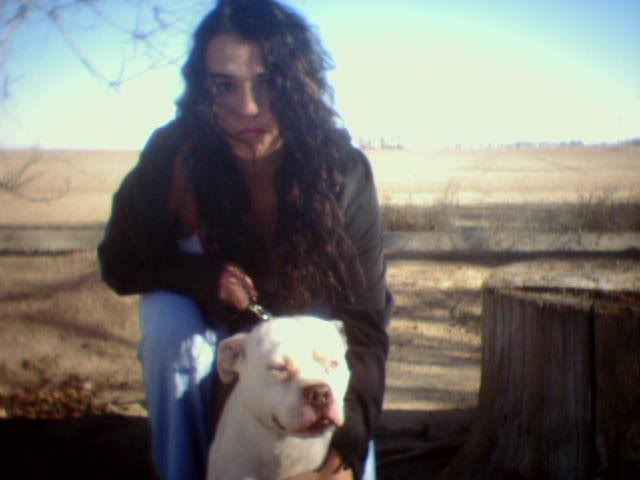 by
yellowrose of Texas
on 02 July 2012 - 23:12
I figured that out by looking at the image profile but your MY space link I had with daughters pics won't work.

It was saved in my IE and it said no longer any good unless I go to Firefox and I could not get it transfered. I hate computers.

YR
You must be logged in to reply to posts