Main > The Need for War Dogs (3 replies)
by
beetree
on 05 June 2012 - 23:30
This is a very long article and I know she is going to end up writing a book about it, I just wish there was a way to offer the everyday people a voice to say, we will pay to support War Dogs! The politicians need to listen.
by
ggturner
on 05 June 2012 - 23:43
The picture below is not of a war dog, but a service dog for a soldier with PTSD: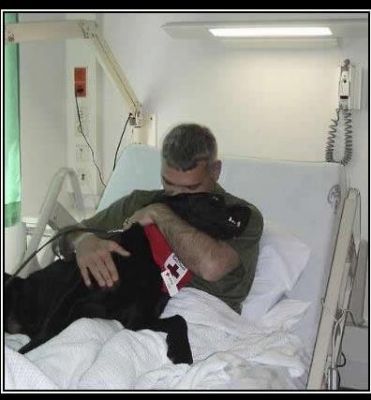 A soldier awakens from a nightmare only to be comforted by the pure unconditional love of his Service Dog.
You must be logged in to reply to posts