In a correct stack you can notice what is wrong with the conformation of a dog, for example my above dog can not stand properly his legs under his withers, see one more picture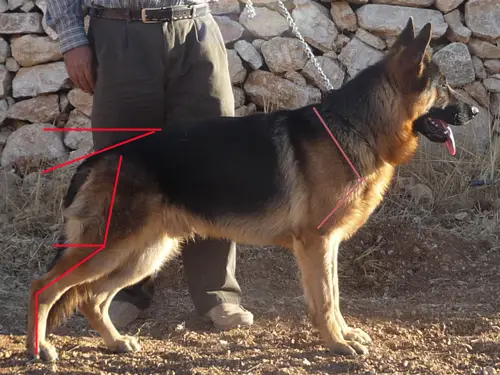 He can not stand correct/his arms under the withers, if he did his upper arm angle would look better but I imagine if I pull his arms properly under him his shoulder blade would go higher than his top and will touch his neck.
Moreover if he stands correct his pasterns angle is exactly correct as per standard, but he doesn't. In this stack his croup is very correct while in above picture his croup is slightly steep. Sometimes I wonder if these two pictures are of the same dog, look at the shoulder, in at the 1st picture upper arm looks much better, doesn't it?!
Ibrahim