I guess I just assumed it was a beauty pagent and you just had to get your dog to look pretty and run around in circles
Lots of people think the above, and it is not true. The politics and what not suck in the conformation ring, regardless of AKC/CKC or SV...but that doesn't change the fact that a LOT of people work REALLY hard for their wins. Training, conditioning, training some more. There is a lot more to the training of a conformation dog than people let on.
Teaching carriage of the head, going nice and easy on the down and back, gaiting at various speeds, not JUST "hell bent for leather" or "nice and easy". In the AKC ring you teaach dogs how to bait and how to freestack.
Mirada has a beautiful front: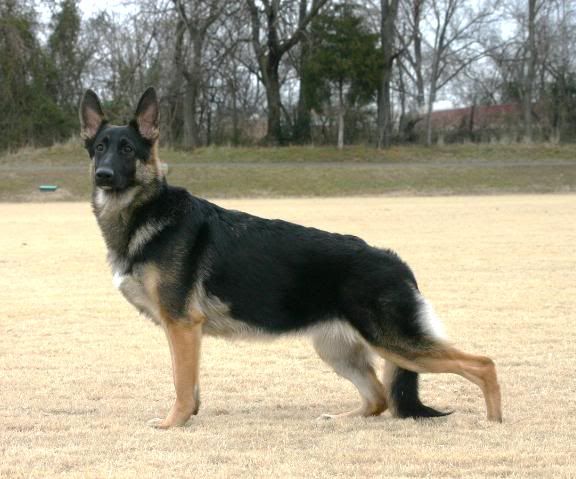 But look at her shoulder angle when she leans too far forward: