German Shepherd Dog > Trace at 5mons want do you think! (7 replies)
Trace at 5mons want do you think!
by
VIANDEN
on 10 June 2012 - 18:46
Here are some pictures we took of Trace yesterday.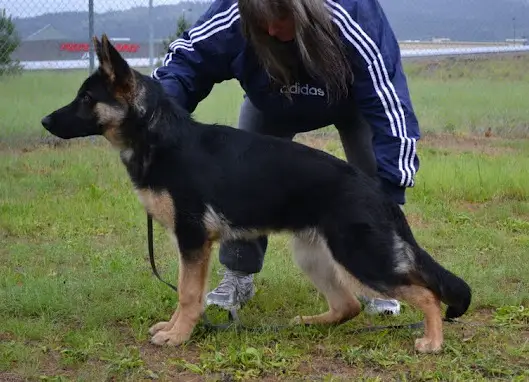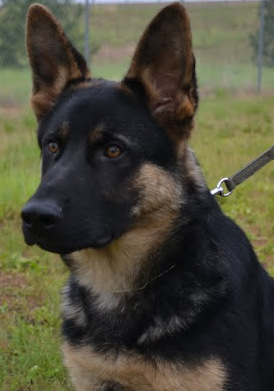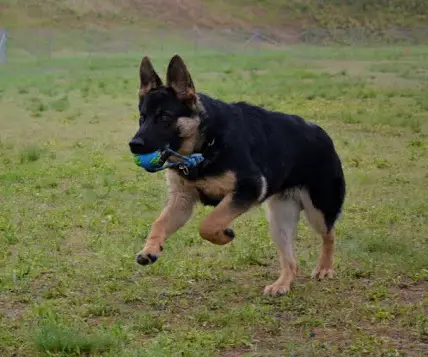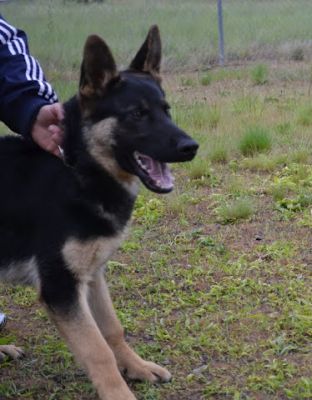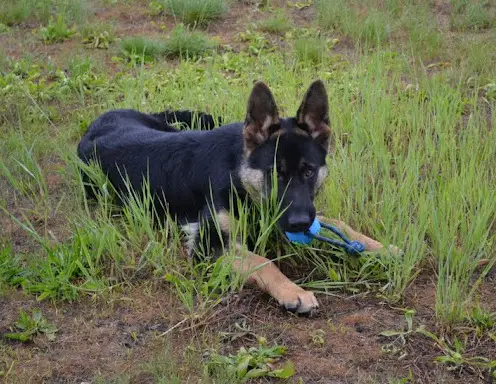 Thanks for looking.

by
Hutchins
on 10 June 2012 - 18:52
I don't think Trace is gonna make it. Better send him to us. And thats all Ima say about him!

by
Ibrahim
on 10 June 2012 - 19:04
Oh what a beautiful young boy he is !!!

Very good type, Good proportions and good chest depth, strong head, beautiful dark mask and eye, muzzle a bit long, good head planes and a notable beautiful earset and strong carriage. Strong beautiful neck of good length, pronounced well defined withers, beautiful slightly sloping straight topline, good lay of a slightly short croup, good tail and tailset, beautiful hind angulation, notable strong and let down hocks. Good tight feet, good underline, good fore chest development, I wish it develops a little more, front upper arm a little short and a little steep, good shoulder blade lay, strong pasterns and a clean front.
A very well balanced boy, hopefully he keeps on the same pace, he will be a very good representative of the breed.

Ibrahim
by
Nadeem6
on 10 June 2012 - 19:23
Wow, very pleasing structure. Great pigment and beautiful expression. His eyes look like there is someone home in there. lol. As far as looks go he is super. If the temperament is as good too then you got it all with this one. Congrats!
by
Sheesh
on 10 June 2012 - 20:25
He is very handsome and very well put together. I like him very much!
by
SitasMom
on 11 June 2012 - 03:43

very nice looking pup, 5 months is a crazy age......6 months is better to get an idea of what he will look like as and adult.
after that it all goes crazy again until a year...

nice topline, croup a bit steep, excellent bone mass, lots of angulation in the shoulders and forearm. eyes could be darker. love his erect ears, overall expression. good feet and upright pasterns....if he were mine, i'd be well pleased.



by
VIANDEN
on 21 June 2012 - 01:45
Thank you so very much everyone for your nice Critique on Trace. I think he looks pretty good to for his age.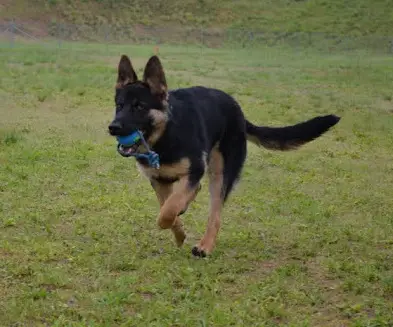 He is such a happy fun boy to.

by
macrowe1
on 21 June 2012 - 02:08
He's total crap, I'd trade him in immediately. I mean, I guess I'd take him off your hands. Haha, he's beautiful, love the intense look he gives!
You must be logged in to reply to posts