Main > straight backed, more to original line shepherd br (0 replies)
by
giblaut
on 03 April 2008 - 14:08
Working dogs *can* be great house dogs--but it depends on the individual dog and you do have to meet their exercise needs. And to be fair, the show lines need a lot of exercise too--most big dogs do.
As far as getting a straight back, positioning/stacking really does make a huge difference.
The thread Ranchinglady linked has an excellent discussion--I wish all the pictures were still there to be seen!
But here's an example of one of my own young bitches, Blackthorn's Hunter. She's out of the 2x Universal Sieger Alex v Eisenhaus, but she's 100% working lines. What's amazing is that although I really like the way she looks in these pictures... she doesn't really look like the same dog in person.
http://www.pedigreedatabase.com/gsd/pedigree/512076.html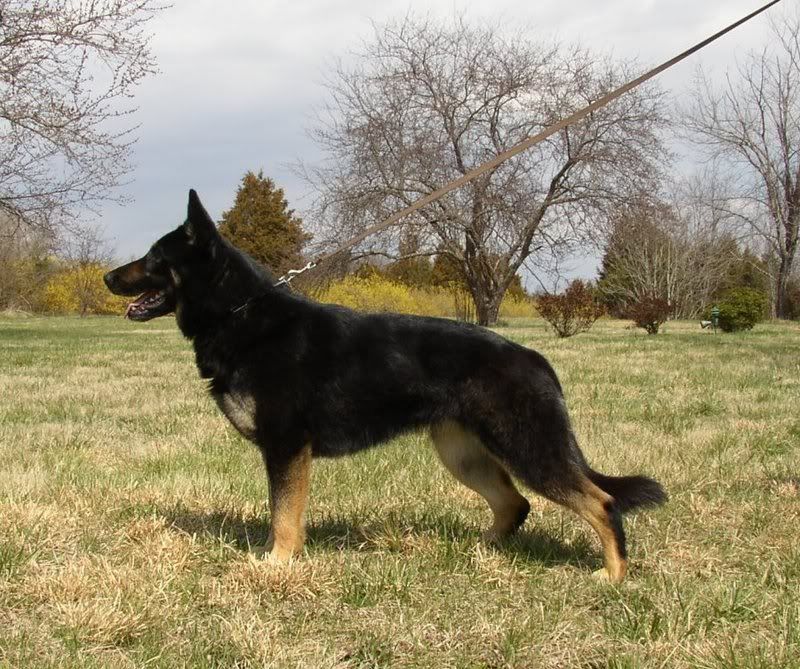 And another shot (I tweaked the color on this one b/c the flash was on and overexposed it)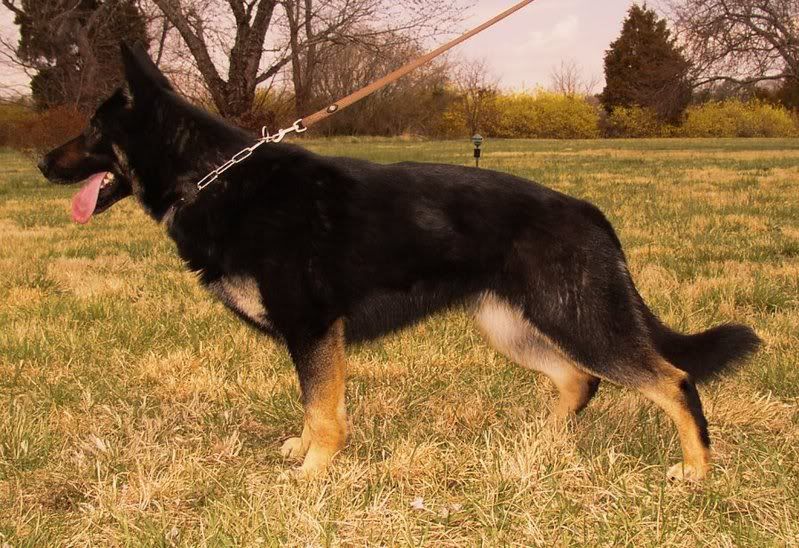 And in this one, she is overstacked, but I still liked it best of all the pictures.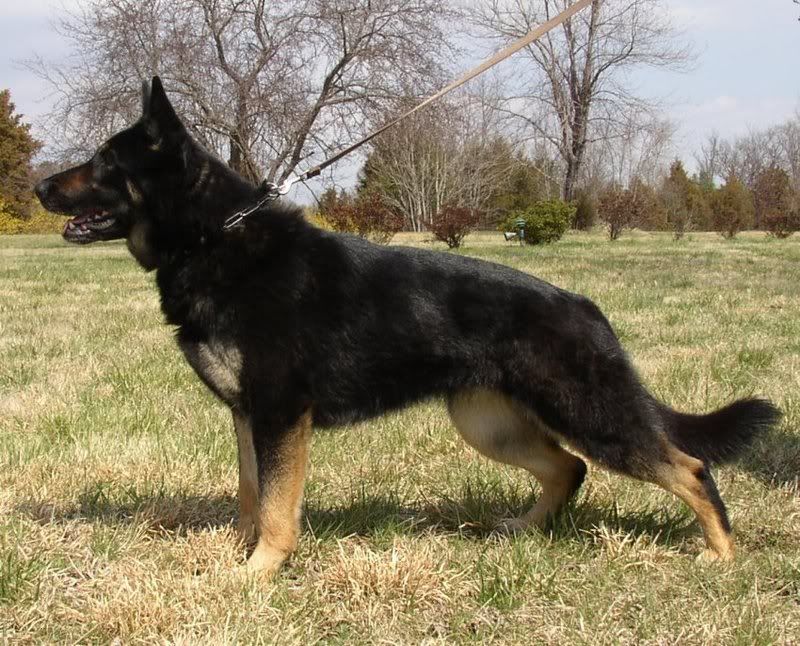 You must be logged in to reply to posts