German Shepherd Dog > Beau, now 18wks old (Pic heavy!) (19 replies)
Beau, now 18wks old (Pic heavy!)
by
DDRCzechFan
on 08 May 2012 - 20:16
Is it just me, or does he seem like a BIG boy at this age?

At least I SORT of figured out how to work with my camera today; seems like lately Sony and I have been butting heads.

No stacks, just Beau relaxing outside in the warm sun!

All pictures taken today, 5-8-12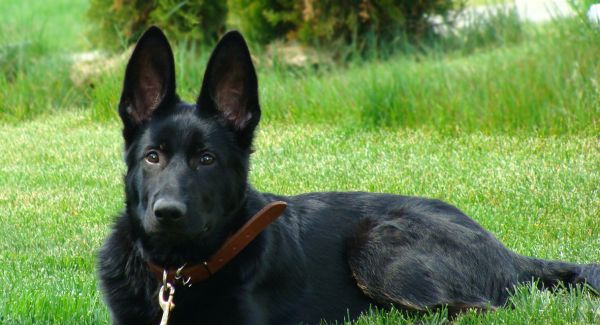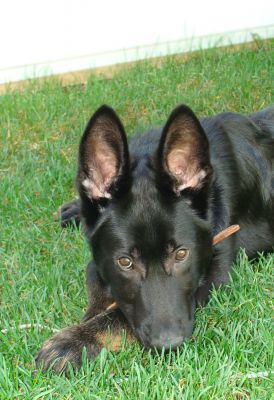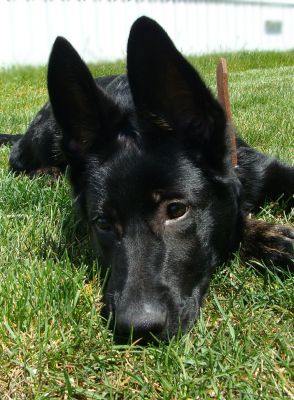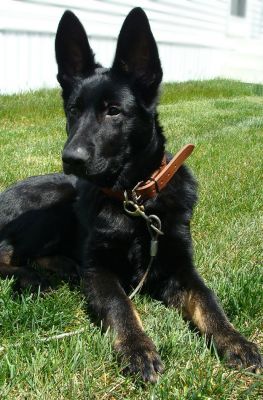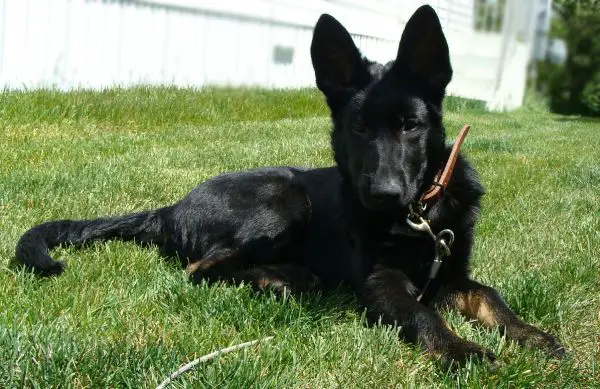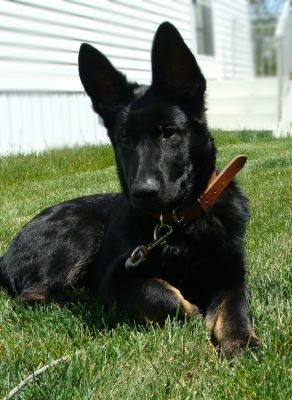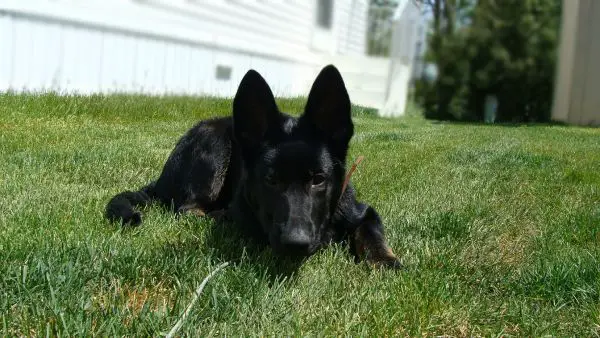 by
Hutchins
on 08 May 2012 - 20:24
What a handsome boy...!!!
by
Ibrahim
on 08 May 2012 - 20:28
His coat is shining
by
peter c
on 08 May 2012 - 20:31
lovely dog about right i think this is my girl at 18 weeks they grow so fast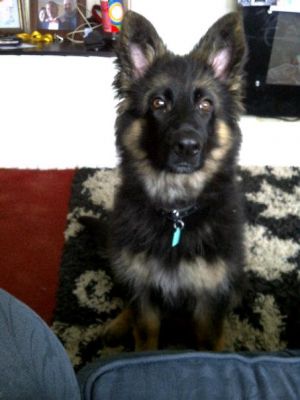 by
DDRCzechFan
on 08 May 2012 - 20:31
Thank you both, Ibrahim, he WAS on Taste of the Wild before all the recalls started, and even though I no longer trust to feed it, it did make his coat very shiny, soft and he was always muscular on it.

Guess now we'll see what the new dog food does for him. Hard to believe I've had him for almost two months (on May 18th, it will have been two months). It seems like time has just flown by!

Your girl is adorable! I love her coloration, it looks almost like a mix between show/workingline, just precious!
by
Abby Normal
on 08 May 2012 - 20:35
LOVE those ears. He is turning out so handsome, and I bet you no one is going to want to mess with him when he's older LOL.
by
peter c
on 08 May 2012 - 20:40
hi you will have to post some more pics as he gets older love to see how he grows gonna be a lovely dog
by
CMills
on 08 May 2012 - 20:42
He's beautiful! Very alert too.
by
GSDguy08
on 08 May 2012 - 21:18
DDRCzechfan.... not the best pic to use, but they're definitely brothers lol. My picture is a week old (and his ears usually are usually more positioned like Beau's), but I think Auggie is hitting a growth spirt.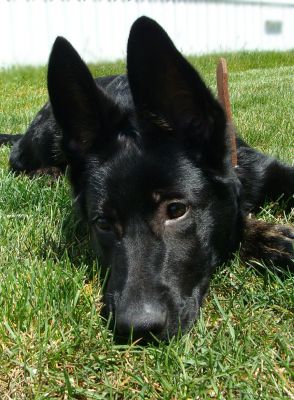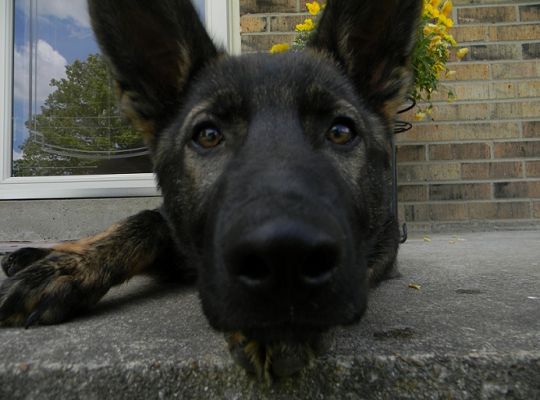 by
DDRCzechFan
on 08 May 2012 - 21:39
Hahahaha, yeah, they're both goofy aren't they, GSDGuy08?

Yeah, those huge Czech-y ears, you could pick up radio signals with them!

No worry about posting more pictures as he grows up, that's a given



Thank you CMills, he's very alert indeed, and Abby, neighbors already don't mess with him. TINY BUT MIGHTY!
by
Blitzen
on 08 May 2012 - 22:56
I think he's going to be a very stunning adult. He's already a beautiful puppy.
by
yellowrose of Texas
on 08 May 2012 - 23:38
Wonderful pictures...MY how he has grown.

Doesn't take long to grow into those ears. HOPE he stays protective and he is a beauty ..

I know you are very PROUD of Beau.

YR
by
swingfield
on 09 May 2012 - 01:01
What a handsome boy he is!! They both are gorgeous !! My boy got weighed today at 80 lbs at 9 months old.(got neutered) :).
geez they grow so fast!!
by
Dawulf
on 09 May 2012 - 01:21
I love Beau, he is absolutely adorable! He already looks so noble and serious even at this age.

I also think it's cool, the resemblance he shows to Auggie. Before I joined this site I kinda just figured all dogs of whatever breed look the same, but theres those little things you notice now.
by
Siantha
on 09 May 2012 - 07:15
its hard to believe what they grow up looking like aswell i see him as being perfect size for his age. i questioned the breeder of my puppy when i got him as he was soo large there are a few on here who can agree with me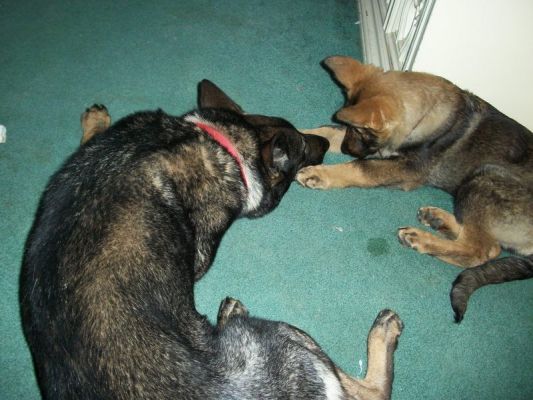 13 weeks old becide my 98 lb boy treue lol he is a giant luckly i believe he is going to stay within the standard just with a huge head and a ton of bone.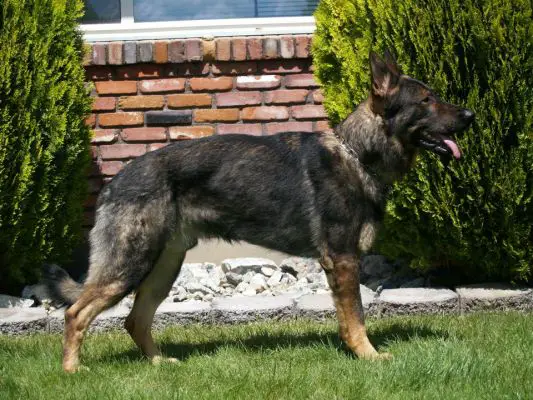 i cant wait to see beau once he is 16 months old :p im sure he will be stunning i love bi-colors
by
GSDguy08
on 09 May 2012 - 16:24
DDRCzechfan, thought you might enjoy these I took today.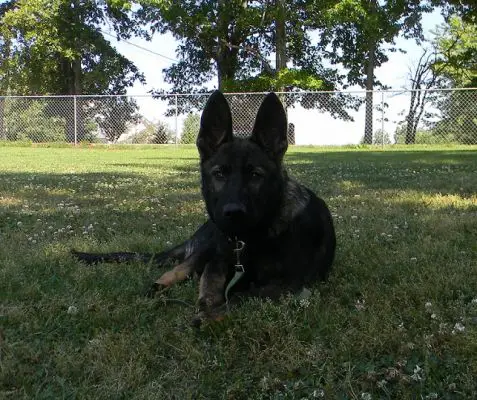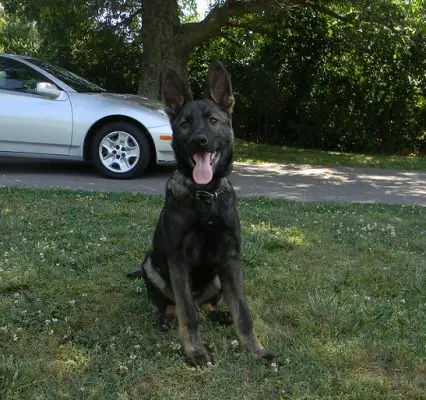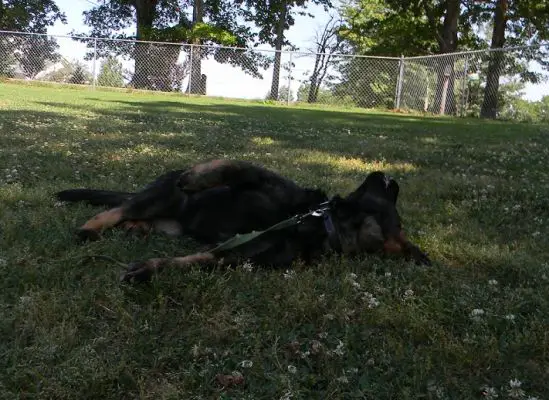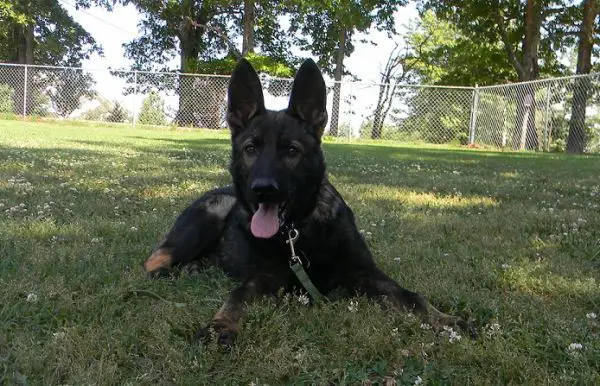 A bug kept ticking him off, he was about to bite it here.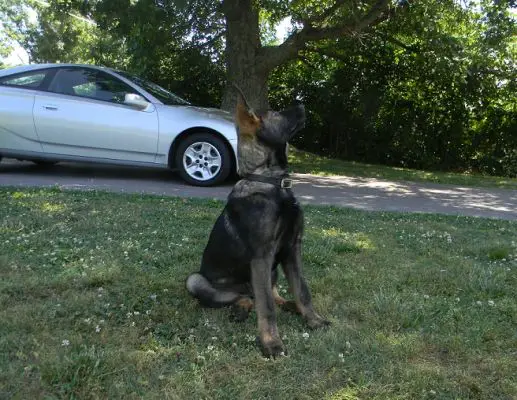 by
DDRCzechFan
on 09 May 2012 - 19:42
Awww, GSDGuy08, they're perfect! Made my day!

Tell Auggie if he ever wants to meet Beau, I'd love to bring him down. As you know, you live in my favorite state, and Nick's always traveling, so the chances he'll get a load in your state (or at least travel THROUGH your state) are pretty good!

Besides, I still have to meet YellowRose the next time Nick goes down to Texas!
by
HorseAholic
on 10 May 2012 - 20:19
Yay that ear is up! Beautiful boy!

by
yellowrose of Texas
on 10 May 2012 - 21:21

Beau and DDRCzechfan have an open invitation to come to Texas and visit and stay a night or so with YELLOWROSE...

I am waiting for DDR|C to tell all of you what I did to her hubby....

We already met....and we have pictures to prove it...lol

BUT Beau stayed home....


If I can find someone with a new truck , I am heading for PA to have a reunion with a big bunch of our forum members,,,,GSDTRAVELS, URRY, hunter k9,Q Man and a bunch more ..

I am working on it...and then I have to go to California...for the next BIG PARTY.

We just might FORM pdbTravelers Delight CLUB>>>>>

YR
by
magdalenasins
on 11 May 2012 - 11:31
He's stunning!
You must be logged in to reply to posts