German Shepherd Dog > Alittle fun at the park! (10 replies)
Alittle fun at the park!
by
VIANDEN
on 03 June 2012 - 02:39
I took Trace for alittle walk to the park to play some stick he really love to fetch.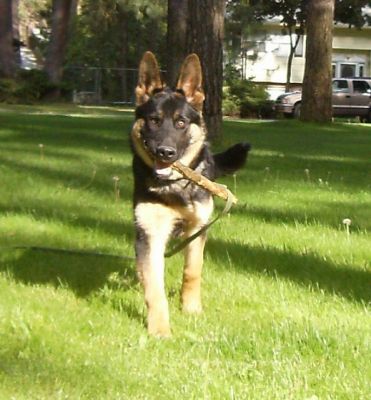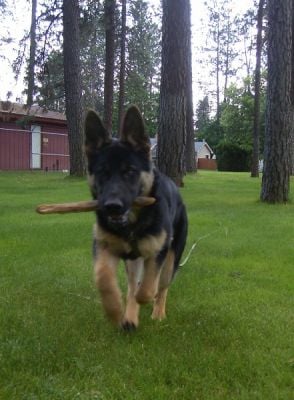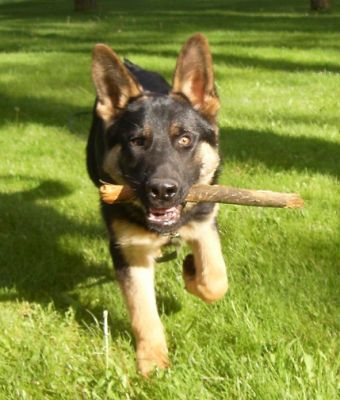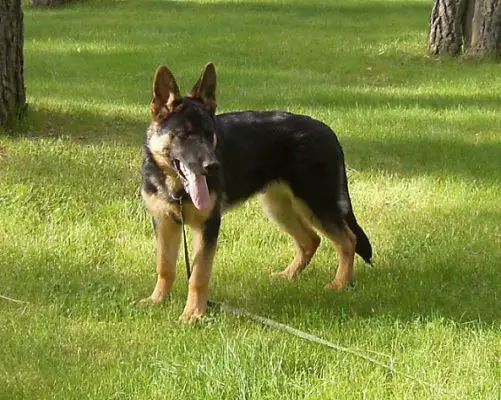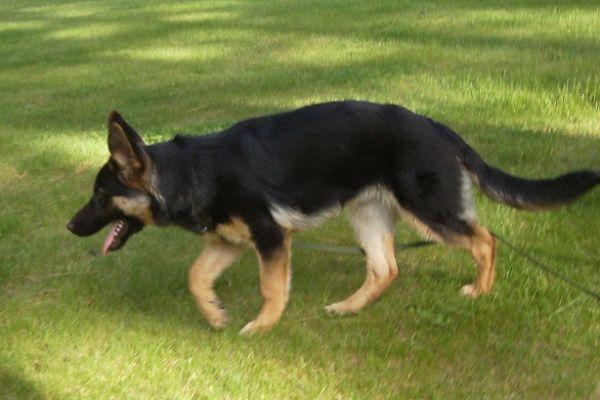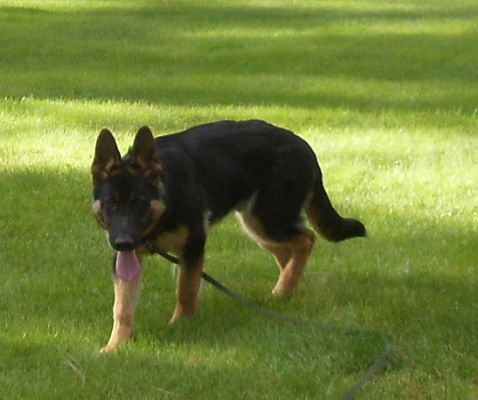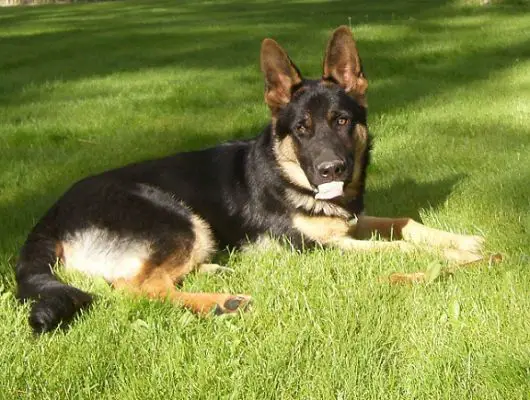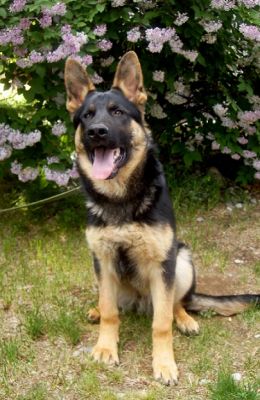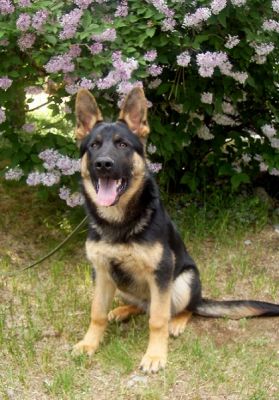 by
Hutchins
on 03 June 2012 - 03:16
Looks like he is having fun. Very nice boy. Did he have an injury to his eye, or is the way sun is hitting him? Just wondering, but he is still very handsome!
by
VIANDEN
on 03 June 2012 - 04:10
Hutchins thanks for asking but no he dosen't have a injury to his eye, it is just the way the sun is hitting it.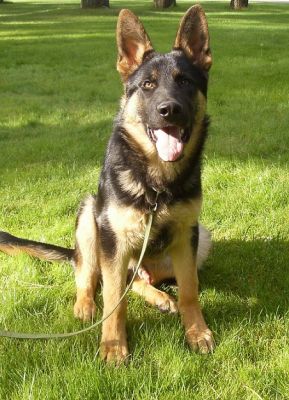 You can see how the other eye look the same with the sun hitting it.


by
Ibrahim
on 03 June 2012 - 07:38
Maybe it's the sun but his eyes look light colored to me and I personally like the expression they make, they give him a serous look that says "hey be careful". I know the standard calls for a dark eye and most prbably it's a cosmetic thing for the show ring. People here believe a dog with light eyes is a strong dog, maybe because the wolf eyes are light colored.

Here's a quote from Gordon Garrett " German Shepherd History":



Through the years it was found that some characteristics tend to stay with others.

They are said to correlate. From the beginning there were correlatives that were difficult

to break up in the efforts to produce the desired dog shape with the desired mentality.

For example it was found by Fortunate Fields that the light-eyed dogs tended to

be better working dogs but they wanted dark eyed dogs for the show ring. Also from the

same experimental kennels came the belief by the German working dog fraternity that

there is a strong correlation between the dark gray dogs and natural working ability,

which probably dates back to the prominent colour of the Swabian Working dogs.
by
VIANDEN
on 03 June 2012 - 16:20
Ibrahim he dose have lighter eyes and your right people do like the darker eyes better but you should see him work in the protection work.
he is all power with awesome calm grips and very balance in his drivers for his age.
Iam going to have alot of fun working with him because he has so much willingness to please the handler.
I will post some new pictures and videos soon.

by
fawndallas
on 03 June 2012 - 16:42
Beautiful
by
Ibrahim
on 03 June 2012 - 18:19
Videos are always welcome

by
swingfield
on 03 June 2012 - 23:24
Very handsome young man !!
by
CMills
on 04 June 2012 - 01:28
Very good-looking boy!
by
Hutchins
on 04 June 2012 - 20:12
I guess I am not as much a stickler on the eye color as it really didn't catch my attention. I feel just as the color of dog doesn't make him a better worker or less a worker, neither does the color of the eyes. Of course a light eye may be more sensative to sunlight and dust, but that isn't anything alittle Visine can't take care of.

Vianden if you are looking for a place for him, I will gladly take him, light eyes and all.


Keep us posted!
by
MandySmith
on 05 June 2012 - 03:11
A cute man! Your doggy is indeed adorable. But just wondering where you purchase your dog collars and leashes? Does the collars is an America latigo made? I am lookin for it. My friend suggest me to have dog collars from http://www.hotdogcollars.com/. But do you have any suggestion. I also need it for my german sheperd dog name Coco.
You must be logged in to reply to posts