German Shepherd Dog > My Girl is 1!!! *photo heavy* (11 replies)
My Girl is 1!!! *photo heavy*
by
Smiley
on 23 May 2012 - 16:29
Man, does time fly!! So far, she is a UKC Champion and has her CGC and RN with 2 legs towards her BN. We are working towards a BH, CD, and she is also in agility lessons! She has her Herding Instinct test this weekend! Lastly, we have a couple SV conformation shows this year now that she is one!

She has OFA numbers for DM, CHIC DNA, and Full Dental Dentition. She goes in for OFA hip and Elbow prelims/"a" stamp x-rays on friday. She has also been tested for MDR1 and von Willebrand Disease but OFA didn't give me numbers as I tested her through Cornell (I didn't know I was supposed to use a specific lab).

I took these pics of her just free stacking while hiking today: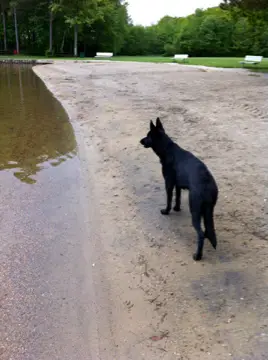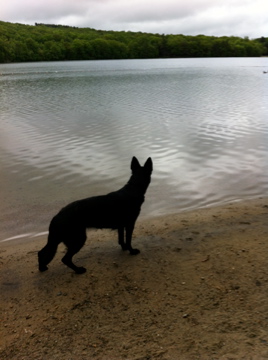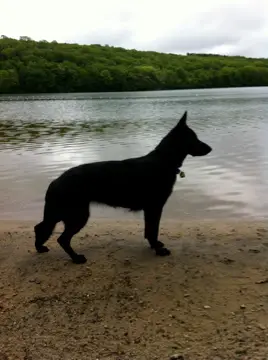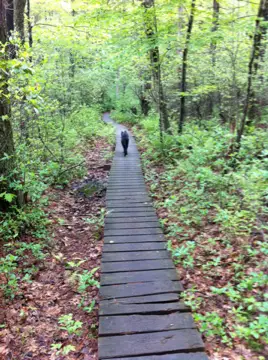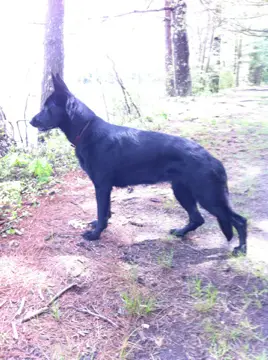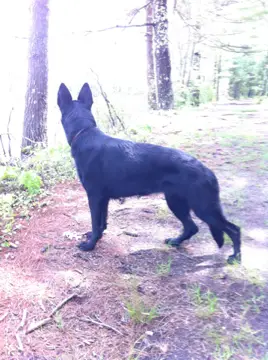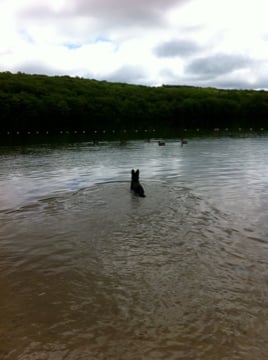 by
Conspicuous
on 23 May 2012 - 17:02
Lovely girl, congratulations on all you've accomplished with her!
by
Nans gsd
on 23 May 2012 - 17:11
WOW: very very nice, conformation is beautiful; what is her pedigree? Please post. Thx Nan
by
Brandi
on 23 May 2012 - 17:19
http://www.pedigreedatabase.com/german_shepherd_dog/dog.html?id=728516

Here is her pedigree. With a second of searching, I found her.



She is beautiful! Congrats on all the health tests and titles. Keep up the good work. As beautiful as she is now, once she is all grown out, she's going to be drop-dead gorgeous!

Brandi
by
Mel62368
on 23 May 2012 - 17:54
What a lovely young lady!!! You certainly should be proud of both of yourself and her! Congratulations.

Melissa
by
peter c
on 23 May 2012 - 19:56
she is very beautiful
by
Smiley
on 24 May 2012 - 01:09
Thank you guys very much!!! It seems like only yesterday that we brought her home!!! Thanks again for the kind words......



Sara
by
CMills
on 24 May 2012 - 03:00
Lovely bitch, and congrats on all your work!
by
Weezy
on 24 May 2012 - 17:11
Very very Nice! Love the pictures!
Congratulations! Great job.
She is beautiful already!
Bonnie.
by
Ibrahim
on 24 May 2012 - 18:24
Beautiful girl and beautiful scenery, that's a nice place to enjoy living around.

Ibrahim
by
Blitzen
on 24 May 2012 - 20:27
She's turned out ot be a very nice dog, Sara. You've done a great job with her.
by
Smiley
on 25 May 2012 - 02:43
Thank you all, again, for your nice comments!!! She's a pretty neat girl!!



Sara
You must be logged in to reply to posts