Belgian Malinois > Does your Mal talk? (3 replies)
Does your Mal talk?
by
JenniferAthena
on 05 July 2012 - 20:28
I have a three and a half year old "velcro" female Mal, who has a weird habit of talking to me and talking back. Does anybody dog also dose this? She is not a working dog like I see that everyone talks about, but she is fine with my 9 hour working schedule, but I dear not to leave my house without my scrubs on or hell will break loose! She is great with my routains and follows everything I do, not my husband. lol. She even becomes very vocal when it is pass her bed time and wants me to go to bed. Yes she does sleep in the beds with us.

I am new to the froum and would love to show you guys pictures of her once I figure that out.
by
LOLLYG
on 18 November 2012 - 07:40
My Mal talks to me constantly. If he wants to go out and I'm not moving fast enough, he'll start saying MoMa. If I say, "Do you love me?", he barks. If I move him over in bed when he's tired, he makes the same exact grumbly groans I make when I wake up in the morning. In fact, if my son or I rapid pat him on the chest he'll start making this sound kind of like a kid in front of a fan just so he can hear what it sounds like. And if I say, "What is it? Well tell me all about it," he'll launch into a ten minute conversation replete with hilarious sound effects and occasional barks, ESPECIALLY if I ask, "Really? Then what happened?" It is hilarious!!! Those Huskies have nothing on us. His vocal talents are one of my favorite things about him. Aside from the high pitched screaming that sometimes accompanies company he's especially excited about.
Don't know if we can post audio attachments here but my email is lollypie@gmail.com. If you like, I'll send you one of mine and you can send me one back. If you have ATT wireless it's really easy like that.
Take care and keep the conversation going:)
Lolly and Dub
Tulsa, OK
lollypie@gmail.com
9189789815
by
THEskridge
on 18 November 2012 - 08:11
Cute, I taught my Shepherd to say MaMa in the low whine voice (hubby was not pleased lol) When given the command Gibault he still does the "manly mans bark" :)
by
PMWatch
on 03 January 2013 - 19:05
My Mal. male is also a talker!! I thought I was the only one with a Mal who did that! lol My boy has a personality!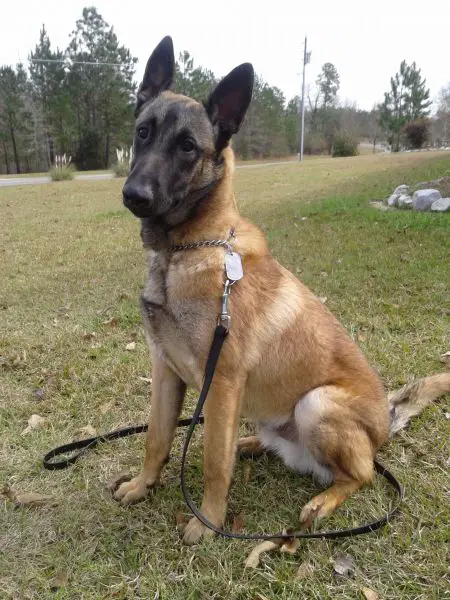 You must be logged in to reply to posts