by unlimitedGSD on 23 January 2020 - 16:01
by hexe on 23 January 2020 - 23:01
F***.

Don't know that Oli has any control over what ads Google shows, though. All the more reason I'd be willing to pay an annual subscription fee for PDB instead of having to see some of these advertisers.
by jillmissal on 24 January 2020 - 11:01
To my knowledge web site owners can request ads from certain vendors be blocked. If Oli is using Google Ads it can be done.

by Oli on 24 January 2020 - 12:01
Blocked peta.com,

I truly do not like that organization or their misinformation campaigns.

by Sunsilver on 24 January 2020 - 12:01
We agree with you 100%, Oli! They are HORRIBLE!

by Koots on 24 January 2020 - 20:01
Can you block (peta.*) Because no doubt they will have different country extensions and just show up under something like (peta.au).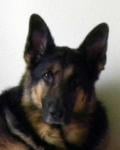 by Mindhunt on 28 January 2020 - 14:01
I had a PETA ad sent to my mailbox after posting on a friend's webpage for her K-9 training. (I can't seem to post pictures anymore.....) The photo was of sign carriers with pictures of purebred dogs next to neglected puppy mill dogs in horrid conditions "If you buy me (under the purebred), then we will continue to suffer (under the puppy mill dogs)".
by NatureDragon on 28 January 2020 - 21:01
but please don't block P E T A
(people eating tastey animals)
---
---
Contact information
Disclaimer
Privacy Statement
Copyright Information
Terms of Service
Cookie policy
↑ Back to top