by Blksableworkingdogs on 31 October 2019 - 18:10
Hoping I can get some good advice from someone on here about where in Europe that I could send a couple young male prospects to get ZV titles, preferably in Slovakia.... I was told the shipping from here to Europe is extremely expensive, and it takes approximately 6 to 8 weeks per title?

I have two young male with truly world class working lines that are showing exceptional potential potential, I understand no can guarantee they can title all or any dog, but Id bet my life these males will THRIVE and excel BIG TIME !
I don't know how difficult expensive or how anything like that works but I was hoping I could get some advice on here.
And am I wrong in thinking ZV titles opposed to IPO ? Ive believed for a while that the ZV titles are a more strenuous test, closer to a practical working dog than sport ?

I live in US.... Thanks !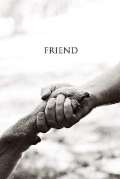 by flaviuscilan on 31 October 2019 - 19:10
Jinopo
by duke1965 on 01 November 2019 - 01:11
if you contact me I will tell you where I send my dogs for training/titling, its in Czech republic however
by apple on 01 November 2019 - 06:11
Do you train your dogs at an IGP club? I'd save your money and title them here. There is not that much difference in the two titles and a title doesn't change a dog's genetics. Personally, I don't value IGP,ZVV,SVV that much, as they often tell you more about the trainer than the dog. If you don't train them, how are you going to know the dogs' actual strengths and weaknesses. I assume you are doing this to breed them and possibly get more money for the pups. Plus, you don't know how they will produce yet.
by Blksableworkingdogs on 01 November 2019 - 20:11
Thanks guys... Duke I need to message you anyway about something else, and thanks apple, you definitely made some good points, the only reason I was even considering something like this is because I have just recently imported two exceptional male pups from Slovakia, both show a LOT LOT of potential, but my life situation right now is extremely hectic and that wont change for the next 5-6 months, Im moving over 2,000 miles and I just dont have the time that these pups need, so why didnt I wait and buy the pups after my move... ?
It would have taken me a long long time if ever to get this oportunity again, It would have been very hard for me to get another chance at bloodlines like this, Im thrilled I have them, I will figure it out, thanks again !
---
---
Contact information
Disclaimer
Privacy Statement
Copyright Information
Terms of Service
Cookie policy
↑ Back to top