by Sersi73 on 11 June 2019 - 15:06
Facebook is shutting down animal sales, so alot of us are moving to mewe.
by duke1965 on 11 June 2019 - 17:06
what is mewe ?


by Sersi73 on 11 June 2019 - 18:06
Its a social media app, that allows animal sales

by Entwerfer Haus on 12 June 2019 - 08:06
smh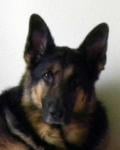 by Mindhunt on 13 June 2019 - 12:06

by kitkat3478 on 19 June 2019 - 03:06
That's been rumored for years on Facebook

by Sersi73 on 19 June 2019 - 10:06
They're actually doing it now. Its not a rumor. My own personal account is in facebook jail. Several others people I know are too.

by Sunsilver on 19 June 2019 - 12:06
They are being absolute dicks about it! I think it must be a very indiscriminating bot that is tagging the accounts. I had a photo of a lost dog removed (fortunately he was back home by the time they removed it) and a friend put up a picture of the grandsire of her new foal, saying what a wonderful horse he'd been (he's now deceased). They removed THAT picture too!!

by DuganVomEichenluft on 19 June 2019 - 13:06
I, too, have had several of my friend's accounts locked. It's all the in the wording now. Don't use words like, for sale, available, etc.

by benzi on 19 June 2019 - 18:06
They are definitely doing now. We too have had pictures removed. I find it interesting though, if you place an ad on AKC marketplace with a dog or puppies for sale, there is a link to share it with FB??!! I have not done this, so I don't know where the FB link goes, but doesn't that seem a little hypocritical?
---
---
Contact information
Disclaimer
Privacy Statement
Copyright Information
Terms of Service
Cookie policy
↑ Back to top