by ValK on 11 May 2019 - 04:05
xPyrotechnic:
Yes i know the former dogs is long gone
actually i didn't talk about particular dogs of the past.
what i meant is a type of dogs has been selected and mated on traits of their best suitability for patrol role at border.
seems this type is not fit well for commercial breeding, albeit plenty of commercial breeders claims to produce exactly "border type of eastern GSDs".
b.t.w. well respected in GSD world mr.Werner Dalm did consider border type of dogs "scums" or can be translated to something like that :)

z Blatenskeho Zamku kennel for sure today is less notable but with their dogs you will have same base, built on dogs z PS.
you also can look at dogs from Aritar Bastet.
by duke1965 on 11 May 2019 - 05:05
Valk, if looking for old lines and old type dogs there are a dozen kennels I would mention before aritar bastet as he breeds mostly to german sportdogs,
by xPyrotechnic on 11 May 2019 - 11:05
Aritar bastet is in the list as one of the breeders that i would buy from as well, if that's the case then i can go for hrdinneho odvahy or milvel or di dranel or hronovsky pramen these a few of the czech bloodlines that i am considering. Does anrebri, favory cross and eqidius also breed for sports as well.


by duke1965 on 11 May 2019 - 11:05
sovi mlyn
buranos lobos
podbrdskeho kraje
aites bohemia
skocicka samota
berounske basty
just a few that pop up first, but your list kinda points the direction you wanna go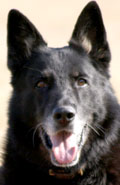 by BlackthornGSD on 11 May 2019 - 20:05
What's your plan for evaluating the attributes that you want to perpetuate? Do you train working dogs now?

Christine
by xPyrotechnic on 11 May 2019 - 22:05
nope don't even have a dog never had one, I'm looking to get a cane corso as my first breed or the cimarron uruguayo. I will attend ipo trials i can evaluate the dogs that i see there and ask people around to tell me what i should be looking for. I've watched a lot of dog training videos my favourite dog trainer is Arne Pohlmeyer i have learnt a lot in his interviews in what a working dog should be like.

Harun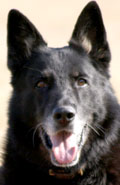 by BlackthornGSD on 12 May 2019 - 19:05
Soooo, you're gonna have a big learning curve. I highly recommend getting involved in training dogs and working dogs yourself.

Christine
---
---
Contact information
Disclaimer
Privacy Statement
Copyright Information
Terms of Service
Cookie policy
↑ Back to top