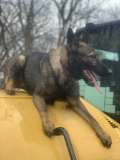 by K9HANDLER1993 on 21 April 2019 - 17:04
Well the charge has nothing to do with rape... or it would be aggravated rape or something like that and people have to pay fines all the time I don't have to argue with you ...and no by Illinois state law I did impersonate a police officer rather I meant to or not I got second chance probation so in December it will be off my record

The other thing yes it's a bunch of bullshit



by mrdarcy on 21 April 2019 - 18:04
Can we please get back to the dogs mentioned in the first post, thanks.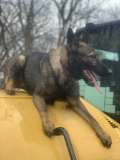 by K9HANDLER1993 on 22 April 2019 - 01:04
That's the thing they aren't looking for anyone

by rakeshausky on 28 April 2019 - 23:04
So you can pay off fines to get these dogs back, but you can't pay the people you owe money to for them? Either way it all sounds sketchy af.
by jillmissal on 29 April 2019 - 00:04
I would say the OP has it right. Beware this person, in all ways possible.
by Pineapplepizza13 on 04 May 2019 - 03:05
I'm just a messenger, feel free to research this person yourselves. :)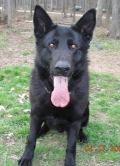 by Kelly M Shaw on 01 June 2019 - 22:06
I'm one of the people that got my dog back from this scum bag. Diesel weighed 80 pounds when he picked him up and ACO got a hold of me and we picked him up this past Tuesday only weighing 39 pounds. ACO was walking us to see Diesel and I turned a corner, saw him and busted out crying. He jumped up and gave me kisses. Diesel only being 39 pounds and ACO said the other dogs that were confiscated were in much worse shape than Diesel. 1 crate had 2 9 month old Malinois puppies both in feces/urine and very thin. We took Diesel to the vet Friday and he has gained 10 pounds since we got him this past Tuesday, so he is on the mend but has a long way to go. He has to be brushed up with obedience, etc but all in all am Very Thankful that we have him home safe and sound.

OH, when we picked Diesel up, ACO said that this scum bag is back in jail b/c he violated a couple of his probations and they said that they hope Big Bubby gets a hold of him as we do too ;-)
by astrovan2487 on 02 June 2019 - 02:06
Wow, I am glad you got your dog back, what a nightmare. I wonder what excuse he will make up about how this is not his fault and some misunderstanding like all the other incidents he's accused of? There really needs to be harsher punishment for people who do this to animals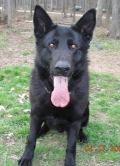 by Kelly M Shaw on 04 June 2019 - 23:06
Thank you, me too!!! There is no excuse for this at all. Yes, the legislation needs to change so animals are not considered property any more. They are family members, their not like furniture, etc. They bleed, feel, etc. just like we do. YES there needs to be harsher punishments for people that do this to animals.

by Koots on 05 June 2019 - 01:06
Hopefully he will get the same treatment in prison that he gave those poor animals.
---
---
Contact information
Disclaimer
Privacy Statement
Copyright Information
Terms of Service
Cookie policy
↑ Back to top