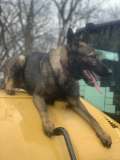 by K9HANDLER1993 on 21 April 2019 - 17:04
Well the charge has nothing to do with rape... or it would be aggravated rape or something like that and people have to pay fines all the time I don't have to argue with you ...and no by Illinois state law I did impersonate a police officer rather I meant to or not I got second chance probation so in December it will be off my record

The other thing yes it's a bunch of bullshit



by mrdarcy on 21 April 2019 - 18:04
Can we please get back to the dogs mentioned in the first post, thanks.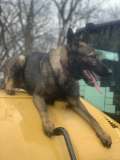 by K9HANDLER1993 on 22 April 2019 - 01:04
That's the thing they aren't looking for anyone

by rakeshausky on 28 April 2019 - 23:04
So you can pay off fines to get these dogs back, but you can't pay the people you owe money to for them? Either way it all sounds sketchy af.
by jillmissal on 29 April 2019 - 00:04
I would say the OP has it right. Beware this person, in all ways possible.
by Pineapplepizza13 on 04 May 2019 - 03:05
I'm just a messenger, feel free to research this person yourselves. :)
You must be logged in to reply to posts
---
---
---
Contact information
Disclaimer
Privacy Statement
Copyright Information
Terms of Service
Cookie policy
↑ Back to top