by arcticwhitecherry on 10 April 2018 - 21:04
Hey,
please delete the following entry. It was entered by mistake, does not exist: Event id: 2752212

Unfortunately I can not change the fathers name with Anatina Gentle Gemma id: 2752210, this one is wrong and should actually be CH Moonlighter's Runnin And Laffin id: 2073216.

Thus, the entry in Bamorlen's Bellé Fayette id: 2752204 is not correct,.

Please modify

Thank you very much
by yhecht on 10 April 2018 - 21:04
This type of request should have been sent to a pedigree admin for help and not entered in the Forums.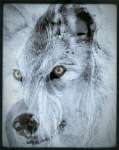 by Fantom76 on 10 April 2018 - 21:04
I have handled it and if I have any questions, will PM you privately.

Please look at the pedigree and if it is wrong, contact me privately.

http://www.pedigreedatabase.com/samoyed/dog.html?id=2752210-anatina-gentle-gemma

by Western Rider on 10 April 2018 - 22:04
I don't think it is nice for members to chastise another member for posting comments in what they think is the wrong place.
by yhecht on 10 April 2018 - 23:04
I don't think it is nice for Admins to chastise a member who is only trying to be helpful by telling another member where/how to get help.
by Hukka on 11 April 2018 - 00:04
I didn't see anything wrong what yhecht posted. All they said was to send it to admins, what is wrong in that?

by Western Rider on 11 April 2018 - 04:04
Hukka maybe you didn't but I did. You have been around here a number of years, you have seen this place when it was a very nasty place. Where some members thought that they were better than others and felt they had the right to tell others what they should do which caused a lot of resentment.
We still have many of them here and they still try to police the site, not as much and not as nasty.
In this case the OP in no way asked for the information given, and it was given in a not so nice tone no reason for either.
The Admins of this site are here a lot they would have seen the comment and taken care of it. I doubt that they would have told this member that they posted in the wrong place.
As a matter of fact a member can post what they want where they want, if it is in the wrong place it will not stay there because like I said the Admins are going to see it pretty quick and fix it.
So no reason for a member to think they are better and know more to police the site

by mrdarcy on 11 April 2018 - 06:04
yhecht and Hukka if you have anything to say about Modertor comments please do so in a PM and not on the forums thanks.
Yhecht, we/moderators decide what does and does not get posted to the forums and not members, thank you.
by Hukka on 11 April 2018 - 11:04
Comment removed as you were asked in my above post to contact a moderator by PM if you had anything to say about mod comments.
Since the member who started the thread has had their request attended to this thread is now locked. mrdarcy (mod)
You must be logged in to reply to posts
---
---
---
---
Contact information
Disclaimer
Privacy Statement
Copyright Information
Terms of Service
Cookie policy
↑ Back to top