by Doddlebug50 on 29 December 2017 - 20:12
We received a six month old black German shepherd from this breeder about a week ago from Belarus (by Russia). We only received a "passport" with her, no other paperwork. She was delivered by Tina (had a Michigan cell phone number) to our home after she had dropped off other dogs. Shouldn't a dog being transported internationally have some paperwork? This dog is scared of people, runs if you approach her even with food, hackles up. When i brought her into the house she is scared of every little noise. She has destroyed two kennel panels. Is it unusual for a six month old dog not to be registered; he said the papers should be ready in a month. I paid $3300 and that included the transport.
by hexe on 29 December 2017 - 21:12
Poor dog...shuttled from pillar to post, heaven only knows how many times, before she's even a year old. If she's a resilient little beastie, with patience [she's only been with you a week, and you don't even make the same sounds as those she's been hearing throughout her short life] and structure, she could become what you were expecting.

Buying an import is not for the novice, even if dealing with a domestic intermediary unless one knows the latter VERY well [so not just a first name and a cell phone number], and has seen evidence that said intermediary is very experienced in the activity themselves.

For USD$3300, you could have purchased a very nicely bred solid black, European-line youngster from right here in the States, and very likely could have even traveled to see said youngster and his or her parents & siblings before parting with your money.

Expensive lesson.






by 8lu3d09 on 29 December 2017 - 22:12
I know of him and his kennels, he used to be a member on these forums.
He has some impressive looking DDR line dogs; I was going to import a young pup from him but the price was too much for the pup.

Hopefully once the pup has settled in, things will improve for you both.

Have patience and take things slowly.

I wish you every success.

by deacon on 30 December 2017 - 02:12
I have a 1 1/2 y/o male from him that I purchased at 6 months of age. He is all the dog and more I could have asked for. I have him going through my patrol dog course in January along with three other K-9 teams I will be training. He will be my demo dog. He had all the drive I needed and more. Mine arrived without papers either, however he mailed them and I received them as he stated. I personally would recommend him but that is just me.

by DaddyCool on 30 December 2017 - 07:12
The dog we are talking about didn't show any problems in contacts with people prior shipping. She is very human oriented baby that loves to be along with the handler. You can see this on short movie done prior a week before shipping. But anyway if the new owner can't find a common ground with the dog we offer returning her to the kennel and refund the cost of the puppy.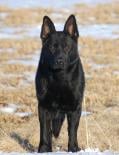 by Jenni78 on 30 December 2017 - 20:12
I have "known" Alexander for quite a few years, though not in person and I have not done any business with him. I don't know of anyone who has had a problem with him, though.

With regard to paperwork, I have NEVER received an import with anything but passport. No way would I want that hard to replace paperwork being sent with the dog. No responsible seller I have ever dealt with does anything but send the passport with the dog, and the important stuff goes straight to me, registered mail. How long it takes to get it varies with whatever FCI office does the transfers.

If you know the dog you're buying is of a particular lineage (known to be one that takes a bit of settling in due to the tendency toward higher suspicion), I would think a bit of patience is in order. If no time for patience, then returning the dog to the seller as the seller offered might be the best course. That's a rough age for a pup to have that kind of transition, especially if she is a very handler-oriented pup who had a bond already.

by mrdarcy on 02 January 2018 - 11:01
Moved from new thread on same subject and as Western says here do not make any more threads, keep it all here.
by Doddlebug50 on 01 January 2018 - 15:01
We still have NOT gotten an answer from ALEXANDER SOSNOVSKY (STASI kennels in Belarus) still will not tell us what airport our dog entered the US at....also NO shipping documentation. Dog showed up at our home by dog transporter in rental car (Tina with a Michigan cell phone number)....kept telling us different airports and different times for delivery. Dog sitting in crate on top of several broken down crates...no airline documentation or health certificate given. Is there a way to find out what airport...any agency that tracks this????? We paid $1300 for shipping and want documentation for kennel taxes. Can't understand why a breeder who sold a dog for transport to US would withhold this information. Beginning to think this dog was already in the US possibly?????????? Many questions unanswered. BEWARE !!!!!!!!!!!!!
by mariahranch on 01 January 2018 - 16:01
Hi, I sent you a message to your inbox, I hope it answers your questions.
by Doddlebug50 on 01 January 2018 - 18:01
We have someone interested in buying her and working with her. She has been told of the issues with this dog and, at least, she will have a better life. Next time we purchase a dog we will do more research on the person selling. Just because they show some photos and have a Facebook page doesn't tell the whole story. We now question the video of the dog we purchased as dog in video was younger. We spent $3300 with Alexander SOSNOVSKY (STASI kennels in Belarus) and he knew we were wanting a protection potential dog). The six month old dog he sent us smelled like feces and was underweight and arrived without any transport documentation. The dog was and still is extremely SCARED of humans. What is THE STORY of a young animal SO SCARED OF HUMANS.?Definitely a kennel dog that has just been running in its waste. What ethical Breeder doesn't, at the very least, know what airport his dog was in transit to and WHERE IS THE DOCUMENTATION????? Obviously does NOT care about his animals or customers. My guess, at this point, was that this dog was already in the US BUT who knows. If you think I am being a bit heavy on this guy...I am because I care about this dog and have to wonder what her life was like that she feels she can't trust a human. Very sad that someone can accept money for an animal and not care. We are on this board because of a love for this breed.
by Western Rider (admin) on 01 January 2018 - 18:01
Please stop making a new thread every time you wish to discuss this dog/problem or I will remove all of them.

by Dawulf on 01 January 2018 - 22:01
Are you going to "hold it" for an entire flight half way around the world? As a baby?

by DaddyCool on 08 January 2018 - 22:01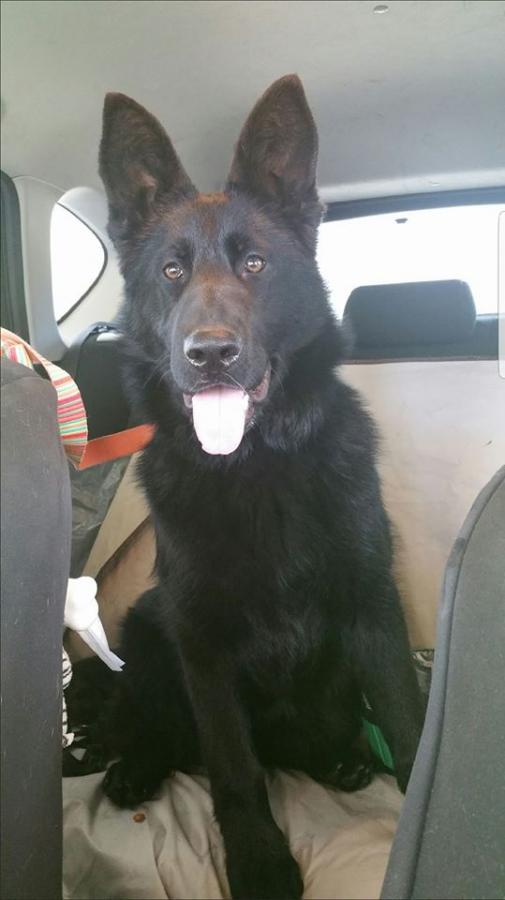 Thanks God Fenya just aquired a new home :-)

by delta von Avalik on 08 January 2018 - 23:01
What a pretty girl! She looks happy in that photo. I'm sure she's glad to be in a new home too. Giving up on her after less then two weeks isn't fair to the pup. Hope her new home has a lot of patience and love to give!
by ValK on 09 January 2018 - 00:01
assuming that picture taken by new owner, with whom the pup familiar even less than with previous, in pup's eyes and overall facial expression some cautious attention is noticeable but definitely it's not a fear.
b.t.w. nice looking little girl.
You must be logged in to reply to posts
---
---
---
---
Contact information
Disclaimer
Privacy Statement
Copyright Information
Terms of Service
Cookie policy
↑ Back to top