by Nakilana on 04 November 2017 - 08:11
About 2 months ago I got my very first Registered dog. I've honestly only ever owned unregistered dogs and I have always wanted an AKC Registered dog to try and start showing with. The man who gave me my boy said that he comes from Imported lines, and good show and such, on both sides. I found out about this side, and looked into his pedigree, I've only found dogs on his dad's side, and the grandad side looks great, the Granma side not as good, but she still has a few relatives that I guess got Champion or something? I didn't, and still don't really, care much for the pedigree. But I would like to know more about it and learn as much about showing as I can before I start to show my boy hopefully in the next year or so after I've trained him up.

Here's a little more about my boy:
I ended up trading my horse for him as where I moved won't allow me to keep a horse, but they'll let me keep a dog of any breed. A guy reached out to me and told me he had a good 8 months old dog that could fit what I want one day. He said he had planned to keep him, but had some unforeseen health issues a few months back and hadn't been able to work with him much and knew that it was only fair to give him a better home. He told me he would trade me for my horse so that his Grandkids could have a project horse as they had been asking for a few years. But he also told me that my boy had had contact with humans only at feeding time and knew no commands or anything like that.
When I got my boy he was VERY skittish, to the point he just laid on our porch the first week only getting up to eat, drink, or use the restroom. After the first week or so he started to open up more and more, and then he started to show he was a quick learner and already knows most of his basic commands, will let me brush him, and poise him in a stack for a couple seconds. Now he is not nearly as skittish and is getting bolder, so I figured I should learn as much as I can now and get him ready to start showing as soon as possible.

Also I don't have an online nor paper pedigree as I did it online and didn't realize I had unclicked the pedigree option, and as of right now I haven't had the money to order it as I've had to help with bills, throwing my siblings a birthday party, and now I am trying to save up to get Christmas presents, and as I stated before I'm not all to worried about the pedigree as I do have the litter pedigree thing.

by ggturner on 04 November 2017 - 15:11
Join an AKC club near you. Also get information from the AKC web site: http://www.akc.org/events/

by Sunsilver on 04 November 2017 - 15:11
Okay, here's the grandfather of your dog: http://www.pedigreedatabase.com/german_shepherd_dog/dog.html?id=650041-quindt-vom-altostland I did a search, and found the breeder's ad online, that's how I got the names.
The mother is not in the database, but her grandsire is. As a matter of fact, there are 2 dogs with the same name:http://www.pedigreedatabase.com/german_shepherd_dog/dog.html?id=686682-leo--topolovnicki-2010 and http://www.pedigreedatabase.com/german_shepherd_dog/dog.html?id=1346530-leo-topolovnicki One dog was born in 2010, the other in 2005. Which one is the correct grand sire?
So, your dog's paternal grandsire is a working line German shepherd, of German bloodlines, and the mother's grandsire is a German show line. Your dog's parentage likely means he would likely not do at all well in AKC conformation shows, as the standard for the American dogs is quite different. (This advice depends on where the parent's parents are from, though. If they are American show lines, rather than German, that will change things!)
What would be the best way to go about this would be to join a schutzhund club, and begin training with them. Tell them what your plans are, and they will be able to help you learn what you need to know.
Generally the lovely black and red showline German shepherds are the ones that do best in the show ring, and since yours is a mix of the two lines, it's hard to say how well he'd do. But, hey, you can sure have a lot of fun trying!
P.S. - if you do not enter more information into your dog's pedigree, it will likely be DELETED by the pedigree moderators. You especially need to get the dog's registration numbers. Please see this thread here for details. http://www.pedigreedatabase.com/german_shepherd_dog/community.read?post=895812-ever-wonder-why-your-dog-entry-disappears There is a dog lookup on the AKC website that will give you the registration numbers.

by Western Rider on 04 November 2017 - 16:11
The longer you wait to register him with AKC the more money it will take and there may be a problem getting him reg at all.
Yes the AKC would be tough but you would still be learning about showing and having fun. The schutzhund would teach you more.
You could also look for UKC shows to enter.
Go into what ever you do to learn not thinking of winning. That will come in later years with a different dog when you decide what style of showing you want to do.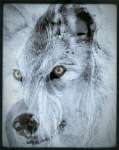 by Fantom76 on 04 November 2017 - 16:11
O.K. Sunsilver. Are you a mindreader? I know that you are smart, but I don't see how you got the dogs pedigree information from what he sent in his post.

If you include the dogs name and parents for the rest of us mortals, I can probably help with the pedigree. Topolovnicki is a Serbian kennel.

by Sunsilver on 04 November 2017 - 16:11
Let your fingers do the walkin'....LOL!
Fantom, Nakilana entered her dog and his parents in the pedigree section. I found that out by clicking on her name, which shows you what pedigrees the user has entered. (Um, you didn't KNOW about that feature??

) (Sorry, assuming Nakilana is a female, because the username ends in 'a'. I apologize if I am wrong.)
When I did a search on the parents' names, lo and behold, this ad popped up: https://dogs.oodle.com/detail/akc-german-shepherd-puppies/4691513853-buffalo-ny/
After that, it was just a matter of entering the names into the database...
I love doing this sort of detective work!

BTW, Nakila, hate to rain on your parade, but the black and silver coat is considered a fault by most breed registries. GSDs with dark pigment are preferred. And you should NOT be trying to stud out your male puppy, which isn't even officially registered with AKC yet!

Please join a club, whether AKC, Schutzhund, whatever, so you can educate yourself about purebred dogs.

by Nakilana on 04 November 2017 - 17:11
Thank all who have given any advice. I will look into it for sure. And I've gone through all the AKC stuff, but it just confused me more and more on what needs to be done before, for, and while showing a dog on the point system, the ages, and such.

I'm wanting to show him just for fun in the Conformation shows, I know I probably won't get far with him but it's just the fact of having fun with my youngest siblings and getting them into showing as well as me. I just want to know everything I need to before I start into it.

And Sunsilver he is already registered, I have his Registeration certificate I just don't have the pedigree that most people get when they send in for the dog to get Registered. Instead of getting the Pedigree they sent me the AKC Reunite. On the paper I got it stated the Silver Package would send the Pedigree, but when I was online it instead sent me the Reunite thing and I had messaged about it, but they told me there was nothing they could do about it. Which confused me even more. But honestly I'm not too worried about it as I'll be getting his Pedigree later on whenever I feel I'll really need it.

by Sunsilver on 04 November 2017 - 17:11
Not that familiar with AKC pedigree paperwork, as I'm Canadian. Can someone explain this? Sounds like typical AKC moneygrubbing!

What Western Rider was taking about was he though you were happy that the breeder had registered the litter, which is different from the individual dog registration. Some breeders leave that up to the new owners, as it costs additional money. But from what you've said above, you do have his registration certificate, so that's great! You should now enter the additional information on that certificate into the database, before Fantom gets an itchy finger!

Edit: whoops, Fantom has been busy! Go take a look at what she's done already!



http://www.pedigreedatabase.com/german_shepherd_dog/dog.html?id=2691874-silvers-dollared-cash

What's the AKC Reunite?



by Nakilana on 04 November 2017 - 17:11
Honestly I'm happy to just have a Registered dog period that's good with my youngest siblings since I do live with them as a live in babysitter.

Though I'm not sure on all what to enter. I've entered everything I have thought of and know most about, but it's harder to do since I have little to know about his parents since I have to make theirs as well as his to show who he's by and out of. His owner/breeder I guess told me some stuff and explained a bit of it and said I could call with any questions, but I lost their number and they got a hold of me off an ad I had posted for my horse, so I don't know how I could get their information again. To find out again.

And AKC Reunite is basically if the dog gets out and lost as long as it has this tiny circular tag on with his information from AKC and they call to get more information about him and to get him back to me AKC will give them my number and email I believe. Which I really don't need it since he's in a pen and always comes when I call him when I let him out. I mean one day he took off into the pasture, I called him twice and he came speeding back as soon as he heard me.

by Western Rider on 04 November 2017 - 17:11
Do you have an AKC reg cert or do you have a Litter Registration paper.
If you have an AKC then all you need to do is for you and the past owner to sign the transfer section on the back.
If you have a Litter Registration paper then your dog is NOT registered yet but is eligible and there is a time penalty the longer you wait.
Either paper will give the dam and sires reg numbers and date of birth to enter here
You must be logged in to reply to posts
---
---
---
---
Contact information
Disclaimer
Privacy Statement
Copyright Information
Terms of Service
Cookie policy
↑ Back to top