by Kalibeck on 17 October 2017 - 01:10
Every time I log on from my iPhone I get a message that I have been blocked temporarily because I have been stealing data????
I'm at a loss!
Why is this happening?
When I log in from my Android pad this does not happen.
Admins, please tell me how to fix this.
I am not, not have i ever knowingly stolen data.
Thank you,
jackie harris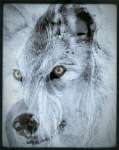 by Fantom76 on 17 October 2017 - 02:10
Not sure why it is only happening from the IPhone and not the Android, but I do know that this happened to a bunch of the admins about a year ago and it was because we were so active. Apparently the program thinks that if you are very active, you are harvesting data.

by Hundmutter on 17 October 2017 - 05:10
But Jackie does not seem to be very 'active' on this site, these days; she may access and read, but she does not post very often (unless its a huge number of pedigrees, which I doubt).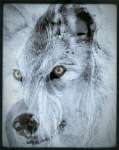 by Fantom76 on 17 October 2017 - 17:10
It has to have something to do with the phone that she uses since the Android pad works and the Iphone does not. All, I can say is that she should use her Android pad.
Maybe because they use 2 differnt IP addresses and PDB does not recognize the one from the Iphone.
Sorry, that's not a good answer, but it is the best that I can come up with.

by Kalibeck on 17 October 2017 - 22:10
Thank you, I will continue using the Android, then. I mostly lurk anymore, but I do like to congratulation my friends when they have a success, & offer support for difficult times. They have helped me through so much, it is the very least I can do.
Thanks with much love, jackie harris.
You must be logged in to reply to posts
---
---
---
---
Contact information
Disclaimer
Privacy Statement
Copyright Information
Terms of Service
Cookie policy
↑ Back to top