by 2Cats on 27 August 2017 - 00:08
Hi guys, I see some bad reviews of Ivan Yonkov, However I have to say we had a great experience with Ivan. We have had 3 purchases (1st was 2 years ago, last was 2 months ago) with Ivan and they all went very smooth. From the 1st purchase we told Ivan what we are looking for and he delivered! All papers were shipped with the dog and she arrived Extremely clean( for such a long flight), excellent health and temperament! She is currently training as a personal protection dog. The second was 2 puppies (4 months), they arrived on time, clean (no fleas, ticks or parasites) Very healthy and very affectionate, great temperaments. All papers with documents Arrived. The 3rd purchase was another female, she arrived on time, again very clean, healthy and excellent temperament! All her SV papers (including titles in show and work documents from SV) and documents arrived with her. Ivan is a really good person to deal with, BUT you must pay him ( any breeder for that matter) on time if you want the dog/dogs to fly on time, especially if you are dealing with puppies, as the puppy gets older the flight price gets higher...not the breeder's fault, it's the airlines. The cdc here in USA also changed a whole lot of rules for Aeroflot, no puppies under 6 months, no dogs without rabies( if it is a puppy it must have had rabies vaccine 30 days prior to flight, no pups under 6 months, customs WILL ship them back) If an adult dog(rabies 10 days prior to flight) Lufthansa allows 3-4 months of age, however they are more expensive. But totally worth it if you want a puppy younger than 6 months. we prefer Lufthansa. We are very happy with our purchases from Ivan Yonkov, Haus Vom Linde. We recommend Haus Vom Linde, they are great and easy to deal with.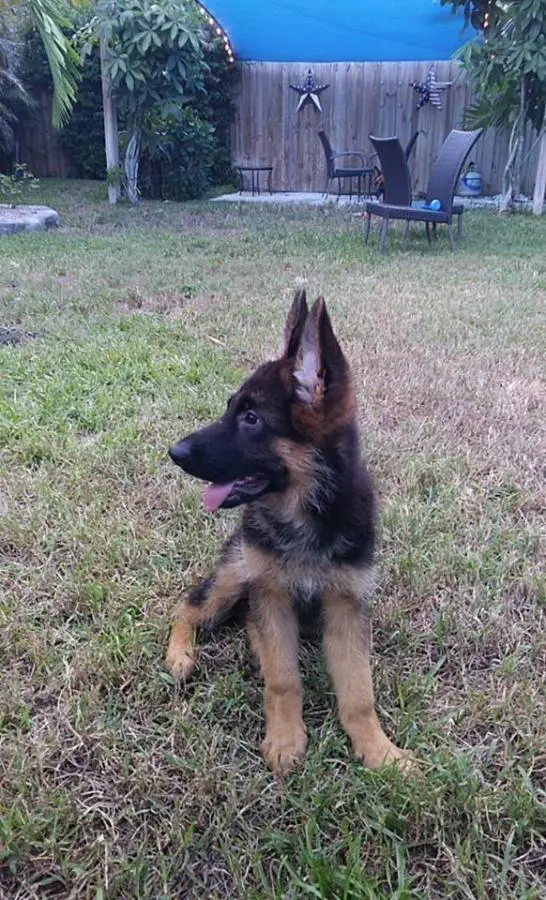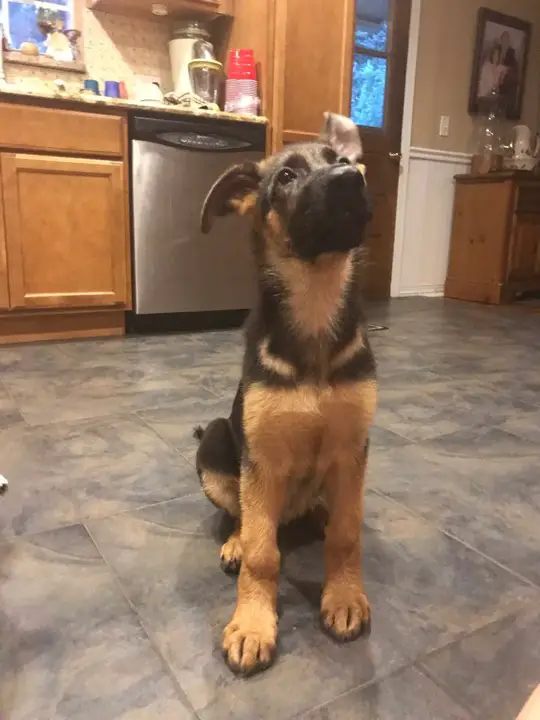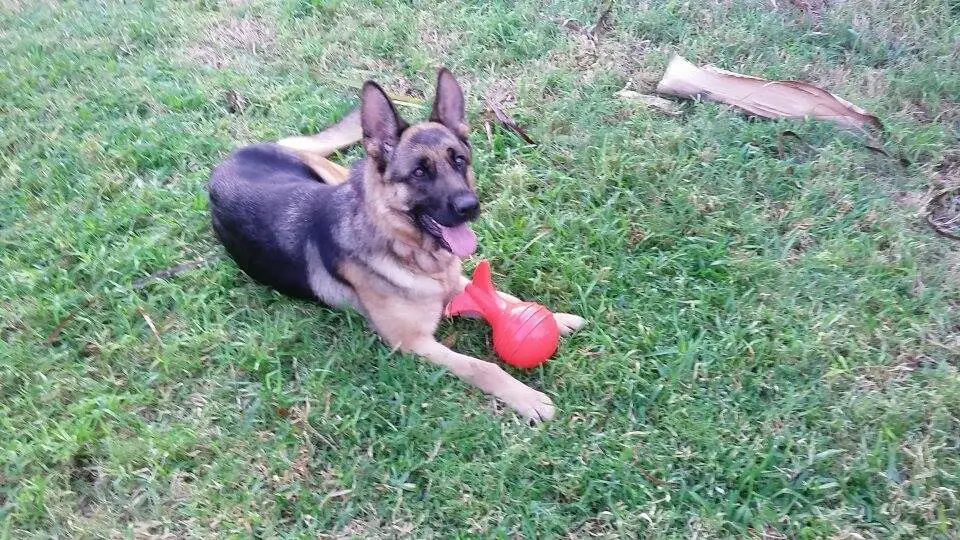 by gepard96 on 27 August 2017 - 17:08
Thank you for the good words, I hope in the future to improve more our work in Team ''vom Haus Linde'' and to be able for us to make many more beautiful dogs.

I want only adds that some people want from us any impossible things, for example after they have paid an advance, after some time they for one or another personal reasons are give up from the deal but at the same time they want and the advance back.
This request on their part not only are no ethical (if the seller not guilty for nothing in the deal), but is and not lawful. Because the functions of the advance are precisely this - the seller to keep (in our cases) the dog/dogs and if the buyer give up from the deal, the advance remains in the seller for compensation.
Unfortunately, many people do not understand this or do not want understand it. Very often for the advance (from refused deals) have confrontations and mutual accusations of fraud occur.

by Hundmutter on 27 August 2017 - 19:08
Sellers (of dogs, or anything else) could always make a point of saying to buyers - at the beginning - that Deposits are taken to secure the pup, & they are non refundable, because the seller will incur costs (in time and effort, if not money), if they believe they have made a sale. The buyer then has the choice to leave a deposit with intention to complete the sale ... or go elsewhere. Clarity in business transactions is worth as much as honesty. To both parties.
by chamootzka on 27 August 2017 - 19:08
J'ai acheté 1 mâle en décembre 2016 de Ivan Yonkov .10 jours après le paiement, mon chien est arrivé au Québec sans problème. Je n'ai eu aucun problème avec les enregistrements, tout était en ordre. J'ai une autre femelle qui arrivera le 29 Août et une deuxième dans 2 semaines. Des chiens de grande qualité et d'excellent tempérament. Je recommande Ivan à n'importe qui !

by gepard96 on 29 August 2017 - 21:08
Thank you dear "chamootzka" for your trust in me and I wish you wonderful moments with the fantastic male Laszlo v.d. Tempelhoeve and the both females - Sama and Bo!

Team "vom Haus Linde" - Always at your disposal !!!



Our big hope for this SV BSZS 2017 Sept. 1 - 3

MIRO VOM HAUS LINDE (14 months old) owner: E.P., Vienna, Austria

2xSG-2 vice-sieger of Speciality shows in Austria and SG-18 (from 60 listed dogs) BSZS Austria 2017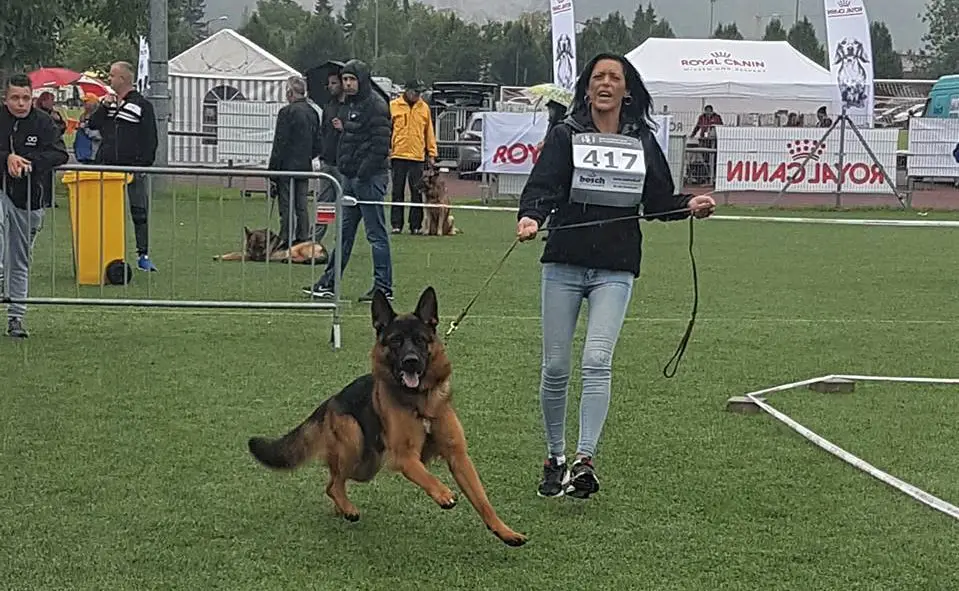 by Le Gite on 17 November 2017 - 04:11
October 2017! Warning !

We bought 2 females from Ivan Yonkov: Sama von Media and Boa von Yugerschof, we receive one, Sama, in Canada but we dont have the pedigree!
Ivan Yonkov don't answer our mail and we have no news of the second females, Boa. (Surprisingly we bought a dog from him last year without any problem, that is why we trusted him again with these two bitches.)
Do not trust him ! Do not trust Kennel Vom Haus Linde !


by susie on 17 November 2017 - 19:11
Isn't it funny ?
Who is betraying whom?
The East European sell er wants to make money
The American buyer wants to saved money
The puppy buyer has no clue...
by 2Cats on 23 November 2017 - 14:11
Hi everyone, I was happy to do business with Ivan, but he recently scammed us, I am waiting for papers...no replies, no contact...I think he is showing his true colors.

PLEASE COULD ADMIN REMOVE MY POST OF THANKING HIM.

by Western Rider on 24 November 2017 - 03:11
No we will not remove the post. You are free to make a post stating why you are no longer happy with the seller as you have all ready done. Feel free to elaborate more if you wish

by gepard96 on 24 November 2017 - 20:11
Hello!
Everyone who buys puppies from Europe knows that export pappers are becoming very slow. I do not think the delay of a month for 2 export pappars is a scam, given that Ivan has sent you all the documents for all anothers dogs so far. Rather, you have to ask any colleagues how long these documents are issued.

And you know that Ivan is in poor health and this year he's been hospitalized for the third time. But whenever we see something important and someone from the kennel give replied. So yesterday replied to you personally in Facebook that the export pappers are ready, but I can not take them on behalf of Ivan and when Ivan comes out from a hospital the next week, he will send to you!

Peter Ivanov,
Kennel "Haus Linde" - Sofia, Bulgaria!
You must be logged in to reply to posts
---
---
---
---
Contact information
Disclaimer
Privacy Statement
Copyright Information
Terms of Service
Cookie policy
↑ Back to top