by Reliya on 17 July 2017 - 05:07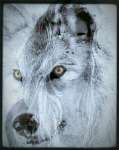 by Fantom76 on 17 July 2017 - 08:07
DDR dogs are listed by founding lines. Pushkaß is the founder (first dog) of line XIa (11a). I have no idea what the "'81" means. At least not at 3:00Am. Can maybe check it out tomorrow. I thought that it might mean the year that there was a change in the definition of the founding lines, but I could not find a change.
In 1972, the XI lines were re-defined this way.
Line XIA - dogs descended from Rolf v. Osnabrücker Land without Ali v. Gränert
Line XIB - dogs descended from Ali v. Gränert and his sons, without Barry vom Andershofer Ufer
Line XIC- dogs descended from Barry vom Andershofer Ufer and his progeny
There are of course, other lines, I, II, III, IV, V... etc

by Reliya on 17 July 2017 - 14:07
Ooh. Okay. Thank you.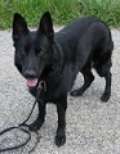 by Lunastar on 17 July 2017 - 15:07
'81 is 1981.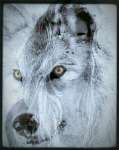 by Fantom76 on 17 July 2017 - 17:07
1981 what? dog not born that year. What is the meaning of 1981? What happened that year in regards to this being a founding dog.

by susie on 18 July 2017 - 18:07
You know what´s interesting?

There are that many people on this board advertising "DDR" dogs day after day, but none of them seems to know what XIa means...

As a "West German" I have no clue, but I would think people who BREED "DDR" dogs should know about the former DDR lines -

so they either don´t care about this post ( but "line 11 a" is not that unknown, so no DDR fancier should be able to "overread this post ), or they have no clue ( and in case they have no clue I tend to question their knowledge about the "DDR" dogs as a whole ).

Maybe KNOW any of the "DDR" dog breders willing to chime in?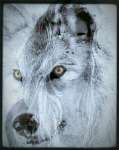 by Fantom76 on 18 July 2017 - 20:07
Susie, I thought that I answered the question quite fully as to what line XIa meant, so why would others need to add anything more to the post. I just have no idea what the '81 means. And since no one else does either, I am going to remove it from the pedigree.

by susie on 18 July 2017 - 21:07
I had problems with the "founder 81", too, but do you really not wonder why none of all those "DDR dog" breeders chimed in, either explaining the meaning of "founder 81", or telling us that it´s plain nonsense?

Maybe we should start a new thread with the headline :

" DDR pedigrees - what´s the meaning of XIa founder 81" ???

Do you hope for more responses in this case?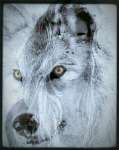 by Fantom76 on 18 July 2017 - 22:07
To be honest, In all my many years of looking through DDR books, I have never seen a founding line with anything like '81 in connection with it. At first I thought that the person might have found the information in the DDR 1981 KB or NZB, but I could not find it there, and so I do not believe that it has any value nor is there any merit in pursuing the matter any further. I don't think it worthwhile to change the title that little bit. I doubt that would elicit any more of a response.
As you said, most members nowadays are only interested in claiming that their dogs are from 100% DDR lines even though by now that is usually in the 6th generation.
BTW, I try to validate any ad that I see that states this. May have missed some, but got most of them.

by Reliya on 18 July 2017 - 22:07
Susie, are you referring to the classified I posted for someone else? I might not know, but they do.
You must be logged in to reply to posts
---
---
---
---
Contact information
Disclaimer
Privacy Statement
Copyright Information
Terms of Service
Cookie policy
↑ Back to top