by kitkat3478 on 15 July 2017 - 08:07
Susie- excuses are excuses regardless of their origins
My comments not aimed at anyone, but directed at the particular practice of ,' throw away' dogs.
It seems to be a practice that is globally accepted and then universally practiced .
Unfortunately there are any number of unknowing buyers out there that make for a thriving business for 2nd hand dogs, which often end up in 3rd and 4th hands
It all depends on how good the seller represents the facts,( or spins why the dog not good enough for them but will be wonderful for you).
I don't t think any dog should be strictly a breeding/kennel dog, or a competition/ kennel dog..
Dogs can add to and enhance lives dramatically when given the opportunity to do so.
Many of the dogs that are sold from one breeder to the next for whatever the reason are sold mostly for monetary gain with little regard for the well fare of the dog same as those sold by the breeder (esp here in the US) that hold's themselves out to the unsuspecting novice as an expert active participant in the training and competition rhelm of the breed when in fact their own dogs are not titled or competing with them
Truth be told, your average person knows diddley as to fact or fiction.
A quick review of German Shepherd Groups on Facebook make that painfully clear
As Joan said earlier , a person who does not share in the life of their dog is truly missing a wonderful experience
And those that routinely buy and sell adult dogs, are doing it for the money,not the breed. JMO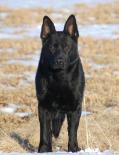 by Jenni78 on 15 July 2017 - 12:07
Why was my post edited? I said nothing inappropriate whatsoever.

I was mocked for a statement presumed false (the condescending sarcasm regarding the true statement I made is still in Susie's post) but my statement saying Susie would know who he was and the offer to PM the person's name to prove its veracity was redacted??? Rather nonsensical, methinks.
by ranchlady on 15 July 2017 - 17:07
Hi GSD Lovers. I am new to the forum but I raised American GSD for 25 years.
When my last male passed at 12yrs of age and my female passed at 17 yrs of age
I took a two year sabbatical . I am an RN and still working. My son and I decided to raise service dogs as I studied which breed would best suite this type we came back around to the GSD but wanted to try the European line. My first purchase
was a LC 1 yr old male. He was everything the breeder represented in Videos and pics. He has a super temperament and is very alert and smart. Great Huh. Well I purchased a stock female 3 years old and bred to a super looking Titled Male. When she arrived she was in terrible shape, had worms and coccidia. Her Tx cost $279.00 She did have her litter soon after arrival which was a week early. I had to call for my papers constantly and just received the breeding certificate. I now will only purchase Titled female and may stick to the USA. My thought is can we not make a list of Good Experiences with Breeder/Owners and list the country. I know there are some Good Guys out there that are proud of their dogs and would not sell a poor confirmation and bad temperament dog. I know I would use it.
God Bless
ranchlady

by susie on 15 July 2017 - 19:07
Jenni, in my initial post I said:

"You don´t care about all of this?
In this case you don´t need to IMPORT at all, there are enough good dogs in your home country, fitting your needs.

You want to buy "EUROPEAN pedigrees" ? The standards do differ, so do the dogs...
Better to invest your hard earned money and FLY TO EUROPE by yourself...pictures are not dogs...
and there are more than enough "solid" dogs for reasonable costs."

Maybe I shoud have named the headline " dogs from EUROPE for sale -WHY? " -

but honestly, do you really think the mindset of European breeders ( in my case Germany ) is that different from the rest of the world?
There are always exceptions to the rule ( world wide ), and the more knowledgeable the buyer, the less trouble, but those sellers/buyers are not the norm.

The norm = my initial post



by susie on 15 July 2017 - 19:07
Kitkat - yes, excuses are excuses regardless of their origins

I hate that the GSD breed became an "item" for a lot of people, be it breeders, owners, or brokers, be it Europeans or be it Americans...

Whenever a human being feels the need to make his/her outcome out of dogs this person already failed way before he/she started to make money out of dogs.

For me it has to do with morals, the income of a person shouldn´t depend on the need to breed/sell dogs.
But that´s just me...
by ranchlady on 15 July 2017 - 20:07
Our Goal is to provide a loving, smart GSD for those people with chronic motion disorders. I have been Dx with PD and the best way to battle this illness is to keep moving. The smartest canine for this job is the GSD. If we help one individual prolong the outcome of PD or any other motion disorder we have not failed. I looked at the European Shepherd because all my research recommended European dogs as goal oriented and work focused. I have not worked with them long enough to tell. This is not my first ballgame with GSD or with training animals including,dogs, Arabian Horses, Tigers and mountain lions. If the Lord Blesses my intent let no man put it under.

Bless you, Thanks for your comments. I have learned from them today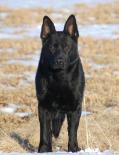 by Jenni78 on 16 July 2017 - 14:07
Susie, I didn't realize that your WHOLE post was geared at European dogs for sale. Yes, I read the word "Europe" and the word "import" but I applied them only to those statements, not to the entire post. Thus, your reasons for sale didn't sit right with me because I have sold dogs I truly thought were super and sold them so they would reach their potential...not because they weren't good enough. I have sold or placed them for nearly all the reasons I've stated previously in this thread. So, I agree with you on the "norm" but you were seemingly unwilling to accept any other reasons for sale and that's all I was pointing out.



by beetree on 16 July 2017 - 15:07
I wonder what is the ratio of new GSD breeders added each year to those that stop breeding GSDs each year.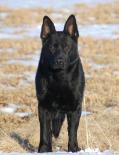 by Jenni78 on 16 July 2017 - 17:07
Interesting thought, Beetree! I wonder the same. Seems every 3rd person you talk to is about to become a breeder. What is the average supposed to be? Something like 5 years from first litter to last?? Not sure how anyone came to that number, but...

by susie on 17 July 2017 - 20:07
In Germany for several years now 10 "quit", but only 3 - 5 "start"...
Good for the breed, not good for the SV ...

Jenni, for me the main problem of any discussion on this forum is the statement " that´s not true, because I do different..."

How many people do participate on this board regularly? 20? 30? The admins may know.

The people actively participating on this board are at least interested enough in the GSD breed to be willing to read AND to post -
those people ( like you and me ) are NOT the norm.

40 000 registered GSD puppies/year in the USA - how many people participating on the most frequented GSD website???
You ( and the others on this board ) are special, you at least try to care, I don´t need to like your breeding choices, but at least YOU DO CARE.
20 Americans out of 40 000 registrations/year ( and we both know no breeder needs to register the pups - the total amount of GSDs bred will be dramatically higher ).

The people on this board may be the "good ones" - they simply are not the norm.


You must be logged in to reply to posts
---
---
---
---
Contact information
Disclaimer
Privacy Statement
Copyright Information
Terms of Service
Cookie policy
↑ Back to top