by joanro on 09 January 2017 - 16:01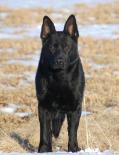 by Jenni78 on 09 January 2017 - 17:01
Good point, Joan. I was more referring to the super independent pup, the unusually strong, that the inexperienced buyer sees once for 10 minutes and mistakenly thinks is "calmer" and ends up with a monster 12 months down the road.
by joanro on 09 January 2017 - 17:01
Agree completely, Jenni, about the brief assessment being inaccurate. The female, Wassa is prime example...the new owner saw her at six months and his comment was that she'd be a very good 'first dog for a newb'. When I showed her to him at fifteen months, he did not realize it was the same pup.. He took her home with him and said she was the fastest learner and best prospect he has had....with 25 plus years professional detection dog work. He said she never quits and will work all day, in any environment. Here she is at 'home' before he got her;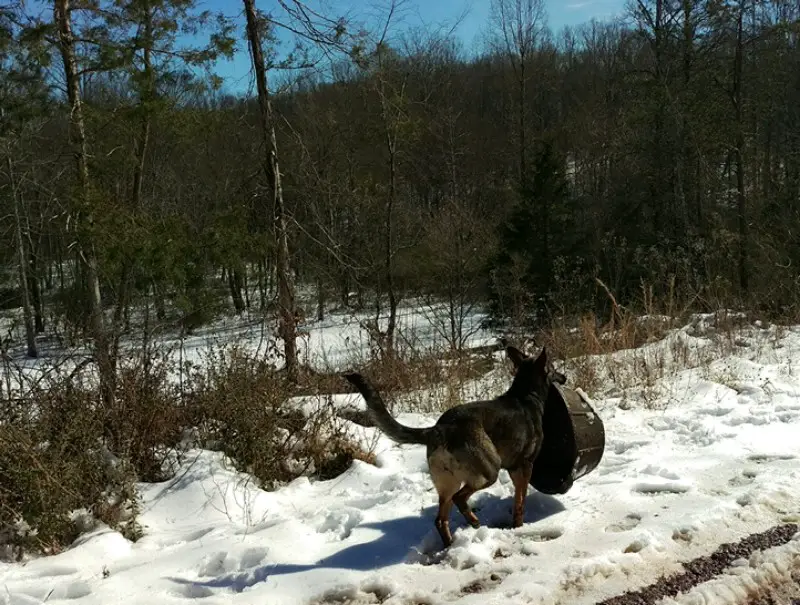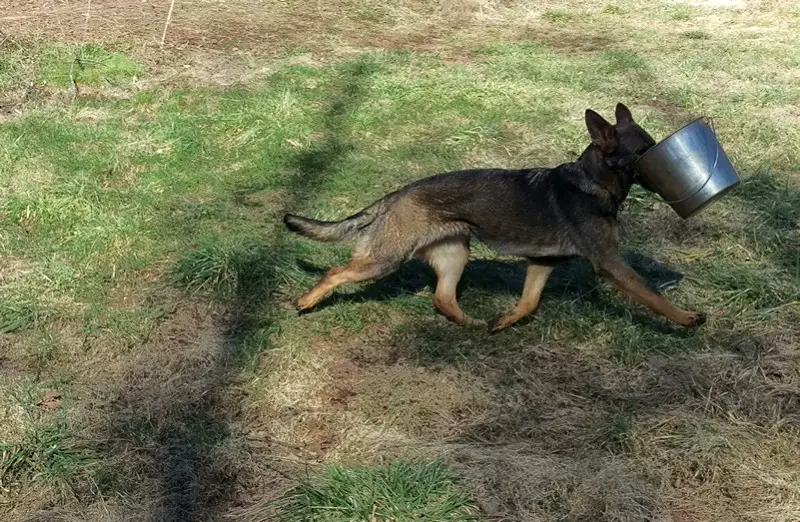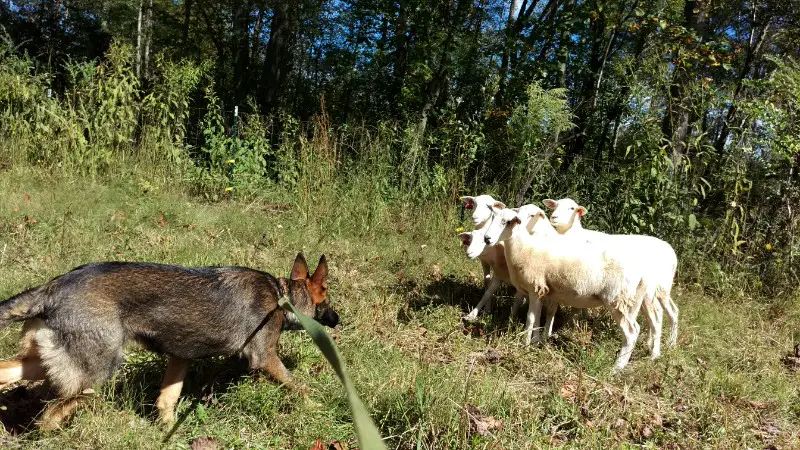 by Sunsilver on 09 January 2017 - 19:01
LOL, Joan! Had a tenant at my kennel with a dog like that. She destroyed all my water containers/buckets! Just couldn't keep her busy enough to keep her out of mischief! The only way to keep water in the kennel was to put a rock...a very LARGE rock!...in the bottom of a horse's rubber feed tub!

Oh, and she was SHOW LINES, not working (von Fichtchenwald)
by joanro on 09 January 2017 - 19:01
Sun, I know what you mean. But Wassa carried the big tub when I gave it to her when she came with me to go feed the sheep. Then she carried the metal bucket back to the house on our hike back. She didn't destroy anything, but was very happy to carry whatever I presented to her, no matter how heavy ( the huge rubber tub) or uncomfortable (metal bucket in her face:-)
Very obedient and biddable.

by susie on 09 January 2017 - 19:01
Jen, Joanro, that´s the kind of puppy I choose all the times...
Even some of the most experienced breeders tend to confuse possible self-confidence with lazyness, self-sufficiency with being sidelined within the pack, emotional distance with being unsocial.
Not easy to distinguish, but in case it´s true = the perfect (working) dog...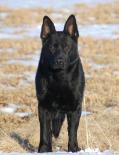 by Jenni78 on 09 January 2017 - 20:01
Yes, Susie. My favorites as well. It never fails, though- someone comes over who thinks they know it all and thinks that pup is a dud- then later they scratch their heads at seeing the dog as an adult. :)
by joanro on 09 January 2017 - 20:01
Yep, agree with you both. My favorites are the strong, stand alone pups. I have two in my current litter, neither are concerned with being separated from the pack when they find something that MUST be thoroughly 'investigated'. Lol. They catch up eventually.
You must be logged in to reply to posts
---
---
---
---
Contact information
Disclaimer
Privacy Statement
Copyright Information
Terms of Service
Cookie policy
↑ Back to top