by Chaz Reinhold on 22 April 2017 - 20:04
Bee
Glad to hear your dad is ok.
by beetree on 23 April 2017 - 16:04
Thanks Chaz,

We are waiting to see if he is going to need a pacemaker, they have to see if the heart impulse rhythm resumes and stablizes before they let him out of ICU. His spirits are good and he is walking, so that is all good news. :)

That devilish pup of yours must be keeping you very busy, He's a looker, too, no doubt about it! Must be tons of fun at your house these days!

by Chaz Reinhold on 24 April 2017 - 01:04
Bee, Hope all goes well. Reminds me off when my son had Kawasaki decease. Same things to keep monitored while in icu.
I'm sure all we go well.

And yes, tons of fun around here. Spent the day at the beach today with the little devil. A break in training, but he is gassed.

I'm gassed! Lol. 👨🏻‍🎨




by Mountain Lion on 24 April 2017 - 14:04
Bee,

Glad to hear you're just busy, aren't we all lately. LOL

Great to hear the positive news on your father.

Chaz, the little monster looks great, nice selection. A little "ball of fire".

by fawndallas on 24 April 2017 - 20:04
Hi All.



by Chaz Reinhold on 26 April 2017 - 01:04
ML, he's not too bad. I've had my share of criminals and he actually is more fun than a pain in the ace. Speaking of a pain, you probably went from plowing snow to mowing the lawn in a weeks time.

Fawndallas, don't feel ignored. This place can get quiet for short periods. Welcome back.
by beetree on 26 April 2017 - 21:04
How have you been, Fawn? I saw you posted some nice shots of Whisper on the other side! Glad she is doing so well!
Chaz, and ML, quick update... dad was just released from the hospital! 🤗 They ended up giving him a pace maker. But he is out, so all is going well.
Still really busy with the artsy stuff. it is sucking up my life force! Family is forced to forage for food and figure out the buttons on the washer and drier.
Kid ordered his tux, his date is wearing sapphire blue, he matched his vest to her dress. She's a ginger so they should he some nice pictures together!
Oh and I wanted to tell you this! After I read a post about your pup, Damien, I couldn't believe it when I grabbed the meat to from the fridge and saw this: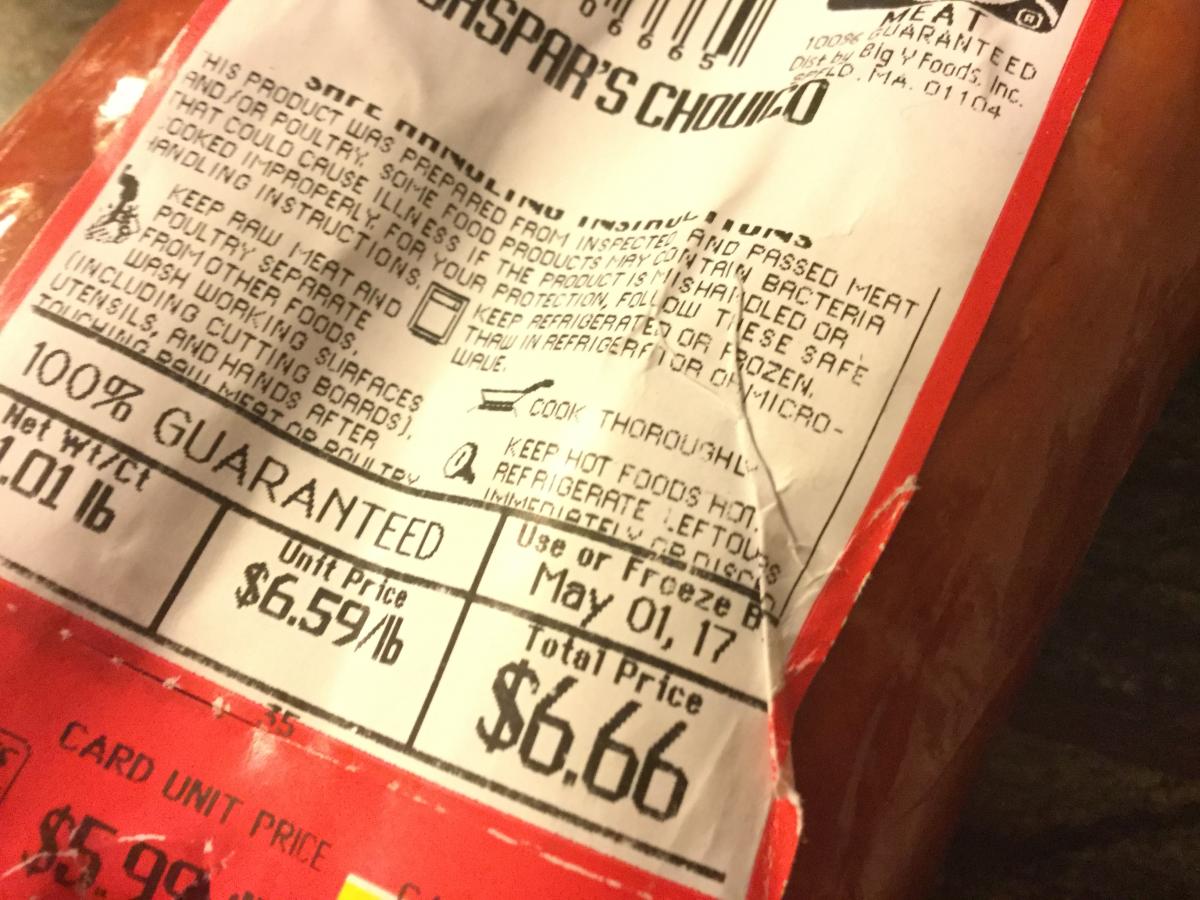 by Chaz Reinhold on 26 April 2017 - 23:04
Glad to hear your dad is home.

Lol at devil meat!
You must be logged in to reply to posts
---
---
---
---
Contact information
Disclaimer
Privacy Statement
Copyright Information
Terms of Service
Cookie policy
↑ Back to top