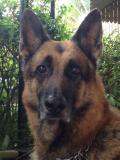 by Brittany on 28 March 2013 - 04:03
ATTENTION EVERYONE. Please donate as much as possible to help pay for the the medical bills for this beautiful Female German Shepherd dog named Sassy by going to http://www.youcaring.com/medical-fundraiser/saving-sasi/49923

Shes currently in the Intensive care at Hollywood Animal Hospital (The vet that I take my kids at). To get the latest update regarding to Sassy you can go to the Facebook page: https://www.facebook.com/Shepherdhelp

You may call The Vets office at (954) 920-3556 to see how shes doing.

by mentayflor on 28 March 2013 - 23:03
Poor girl, i saw her pics on facebook. I hope she rcover from her illness.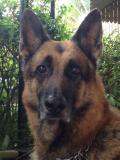 by Brittany on 31 March 2013 - 04:03
This is starting to get some media exposure. http://www.examiner.com/article/emaciated-german-shepherd-clings-to-life-florida

I've contacted my local news station to see if they'll do a story about her.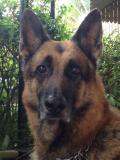 by Brittany on 02 April 2013 - 05:04
Sassy is getting some media coverage :)

http://www.nbcmiami.com/news/local/Underweight-German-Shepherd-Named-Sassy-Getting-Back-on-Her-Feet-at-Hollywood-Animal-Hospital-200986961.html

You must be logged in to reply to posts
---
---
---
---
Contact information
Disclaimer
Privacy Statement
Copyright Information
Terms of Service
Cookie policy
↑ Back to top