by patlander on 26 November 2012 - 01:11
We had our court date Nov 7 in Troy New York. Cathy Rogers story was she never had Aldo in her possesion. A friend of hers that she co-owned a female named Adda had one mistake breeding with Aldo. She claims she never wanted aldos papers, denied calling me and offering me $2000 and one or two of his sons wich were about a year old. She claims she gave a girl who did her website Aldos daughter and that girl wanted the papers to show Aldos daughter. She claimed she never spoke to Tom and Marilee Wilcox of Steinquelle trying to obtain Aldos papers. I had a statement from Tom Wilcox. She said she never had Aldo available for stud, yet he is on her website hausdakagermanshepards along with his son Bolton listed as our males. She stated Bolton is fixed and is her brothers dog. She had a retired state trooper as her witness. He stated Aldo came to the program June 2007, he did not make it and went to a home for 8 months. He took a long time telling the court about what his job was and is, and the good relathionship he had for many years with Cathy Rogers and the Shaker vet hospital. I asked him if he knew Cathy was fired from Shaker due to many complaints, he said he did not belive that. I told him I spoke to the owner myself. The judge said to me let me rephrase your question, he said do you know if Cathy Rogers is still employed there? His answer was no she is not. I asked him if when he took Aldo in did he see his tattoo? He said many dogs have them they dont mean much. I asked him if all dogs were checked for a microchip, he said yes. ALDO WAS REPORTED STOLEN TO AVID CHIP COMPANY IN MAY OF 2007. The trooper then went on to state that all dogs are donated to the program yet only 10-20% make the cut. I asked him what the odds were that out of one mistake breeding from Aldo 3 males became police dogs, he had no answer. I will have court transcripts when they become available, and will share with anyone.
Cathy Rogers asked the judge for a restraining order to keep me off the PDB, the judge denied her. We also were contacted by the Judge Judy show I accepted she did not, Judge Judy is an animal lover. I do belive that Aldo may have produced more than one litter, and proof of that may become available. That would make her guilty of perjury, it breaks my heart wondering if Aldo is happy and well taking care of. Cathy Rogers told me she had gave Aldo to friends of hers, that live with their elderly father in Jonesville, NY. If anyone would like to contact me I can be reached at
patrazz317@yahoo.com
Thank you all for your support and prayers I will never stop looking for Aldo. By the way Cathy Rogers has on her website she has bred Nickie to Bolton ( Aldo's son). Although she denies it she continues to breed and sell unregistered dogs/puppies.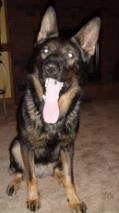 by Slamdunc on 26 November 2012 - 01:11
Thanks for the update, I hope some day you two are reunited.
by supakamario on 26 November 2012 - 10:11
damnit man, hope u get the results ur lookin for in the end

by kitkat3478 on 26 November 2012 - 13:11
I sure wish you could have found out where Aldo was. I know you searched long and hard for him Pat.
We must believe that Aldo is in a loving home where he is being taken good care of, (or I know you would be unable to sleep at night).
I guess it is important to Cathy Rogers to not be mentioned here on the database, to try to keep a "good reputation" amongst her puppy and Schutzhund clientel, or she would not have asked the judge to stop you from talking about it here.
So, now we all know Cathy Rogers is a dog thief, and she got away with it. I have seen on a couple of other dog forums, people working the dogs they got from her.
I hope EVERYONE that knows her, now can look at her and know "that she is a liar, and dog thief". I also have found Aldo on her website, and funny, for someone that did not know WHO the dog IS, had it listed as his Registered name of ALDO, she also had his son, listed as Bolton, son of ALDO, with Hip score pending.O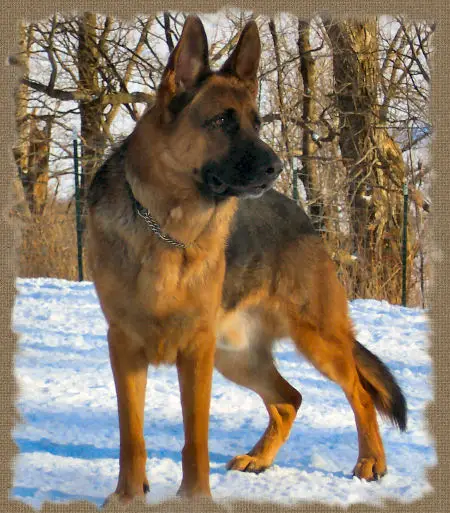 by kitkat3478 on 26 November 2012 - 13:11
This is Bolton, ALDO's Son, that was also on Cathy Rogers website,
Listed as Bolton, Aldo son,(again pretty bizarre, she has EXACT names for dogs NOT in her possession.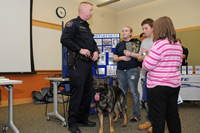 oops, this was Cathy Rogers "donating to the police",
(no wonder Pat didn't get the help she needed),
This is Bolton, Aldo's son
Some of the people in the "Dog Business, seem more like used car salesmen...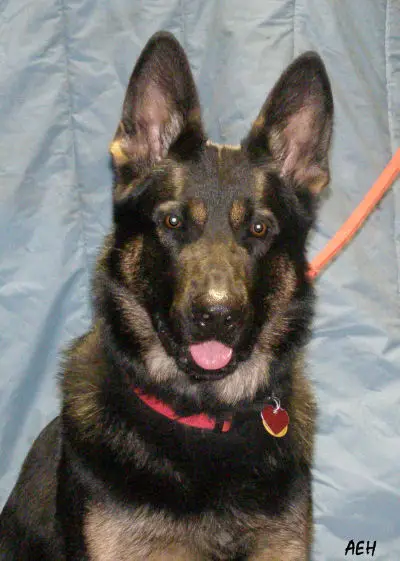 by fawndallas on 26 November 2012 - 14:11
If it is any consolation, both dogs are very nice looking. I sure hope you get a resolution. My heart would just break if I lost any of my dogs.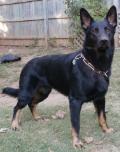 by hunger4justice on 26 November 2012 - 17:11
I am confused. Did the judge order her to pay for the Aldo, and did he order her to reveal the exact location and identity of the person to whom she gave him? I would have and I would have told her you have 10 minutes and if you do not, I am ordering you to be held in contempt and jailed for violating my order (we could have a show cause right then) . Someone who has no right can convey none so that person that has Aldo has no legal right to him at all, period. Also, she should have compensated you a stud fee and loss of revenue if her actions in any way caused you be deprived of him. I really do not understand what the judge did in your case. I hope you find him and get him back. He would not stop looking for you, so don't stop.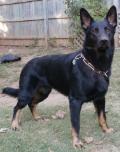 by hunger4justice on 26 November 2012 - 17:11

by melba on 26 November 2012 - 17:11
And the "Neutered" dog Bolton, Aldo's son, has a litter of puppies on the ground....... things that make you go hmmm.....
by Shandra on 26 November 2012 - 19:11
She bred a 10 yr old bitch?? Thats how old nickie is. huh learn something new every day, I didnt think they would breed that old. I sure hope you get your boy back, Isnt there anything the judge can do to force it?
You must be logged in to reply to posts
---
---
---
---
Contact information
Disclaimer
Privacy Statement
Copyright Information
Terms of Service
Cookie policy
↑ Back to top