by Keith Grossman on 21 November 2012 - 01:11
If you're thinking about ordering from this company, make sure and read the fine print. They present themselves as, "America's Most Affordable Pet Pharmacy," but they are anything but. I recently ordered some Panacur from them assuming that I was ordering a 3 x 4 gram box for $18.99 and a 3 x 1 gram box for $6.99. What I got instead was a single 4 gram package for $18.99 and a single 1 gram package for $6.99. The three box packages are available at 1-800-PetMeds for $19.99 and $12.15 on Amazon from Pet Supplies 4 Less, as an example. When I emailed PetCareRx to explain that they probably intended for their pricing to be for the three dose boxes, they ignored my email and instead gave me directions on how to return the items I wasn't happy with. Sweet...I will...but I will also warn my dog friends to be very wary of ordering from them in the future.
by Aqua on 21 November 2012 - 03:11
The old bait and switch. Thanks for the heads up.
Have you tried
http://www.allivet.com/
? They're located in Florida. I've bought prescription and OTC pet meds from them for several years. Good prices, quick shipping, personable customer service via e-mail and phone.

by Keith Grossman on 21 November 2012 - 03:11
Thanks, Aqua; I'll check them out.

by joanro on 21 November 2012 - 12:11
Keith, have you used Jeffers Pet. They have good deals and the live stock section has some of the same products at a lower price. Customer service is excellent, shipping is very prompt, prices are very competitive. Been using them for over fourty years.
Sorry you got taken by that other company. :(

by Q Man on 21 November 2012 - 15:11
Keith...I've tried most of them at one time or the other...I was introduced to a newer site by some of my wife's Yorkie friends and have now used them for a number of things...

See what you think...

http://www.revivalanimal.com/

~Bob~

by Keith Grossman on 21 November 2012 - 15:11
Thanks for all of the suggestions, everyone; I'll check them out!

Keith


by melba on 21 November 2012 - 16:11
Yes, Revival is awesome! I've ordered a few times from them and they usually have the best prices, orders have always been correct, never a problem :)

Melissa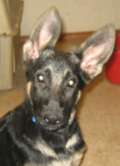 by vonissk on 21 November 2012 - 18:11
I also like Jeffers. I've always had really got service with them. Also once when I was trying to make a decision I called and they had a vet call me back and talk to me. I thought that was super. And not only are their prices good, their shipping won't eat you alive.
I have been looking at Revival and I also think they have good prices and decent shipping rates. Foster and Smith are expensive IMO.
As far as wormer goes, there is a company that sells a wormer equivalent to Nemex 2, also tape wormer and a flea pill like that is sold by prescription--can't think of the name. Anyway, their name is Little City Dogs and they are sold by Amazon. I have used the tapeworm before and it worked. I just got an order today of the Nemex 2 type--it is more concentrated and a little bitty bottle is supposed to worm 600#s. It is 9.99 and if you get 25 of stuff on Amazon free shipping. I just looked and it doesn't say how much is in the bottle. They also send you a syringe. It also does cats. It says on there 1 ml per 14 #s of grown dog. 1 per 7 on puppies. If I have a flea problem next year I am going to try the pills they sell as opposed to drops. Very reasonable.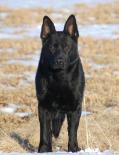 by Jenni78 on 21 November 2012 - 22:11
Keith, don't you have a Farm and Fleet or a Tractor Supply, Atwoods, Rural King, etc. near you? I buy Safeguard liquid (goat label) and granules (dog label) from there all the time. I use goat wormer for litters of pups and granules for individual dogs.

Revival is awesome, too. Great people and good prices. I buy all my microchips from them.


by Keith Grossman on 24 November 2012 - 00:11
Thanls, Jen. Stopped a Tractor Supply today to get a Jolly-Ball and looked at their equine versions of both Panacur and Safe-guard...exactly the same product from exactly the same company...$2.00 per dose for a dog vs. the $7.00 per dose I was paying before. Panacur is exactly the same as Safe-Guard...just under it on the shelf...same company, same ingredients but more than 50% more expensive? WTF?
You must be logged in to reply to posts
---
---
---
---
Contact information
Disclaimer
Privacy Statement
Copyright Information
Terms of Service
Cookie policy
↑ Back to top