by Ninja181 on 10 November 2012 - 21:11
I have been following Gordon Michael Scallion for years.
His predictions are usually dead on.
He predicted more than a year before 2007 election that Obama would win, he also predicted over a year ago that Obama would be re-elected.
Anyway he has said that Obama is Abe Lincoln reincarnated. Read news excerpts below:
During the broadcast Gordon-Michael mentioned his May 2007 prediction at the Edgar Cayce Prophecy Conference when he said, "If there are no new entries into the field, then Lincoln shall return and occupy the White House again". He then named Obama as the next president.
The media has taken note that Obama is fixated on the Lincoln presidency, mentioning for instance that he wants a "team of rivals" to advise him, as Lincoln had done. Obama announced his candidacy at Springfield, IL as Lincoln had done. Both Obama and Lincoln were lawyers from Illinois, served in the state legislature and then briefly in the U.S. Senate. Could the spirit of Lincoln be returning, as an African-American, to finish what Lincoln set out to do?
Obama almost seems to be channeling the 16th President; he certainly shares the gift of inspired oratory. Lincoln's portrait hangs above his Senate office desk. Following in Lincoln's footsteps, Obama announced his candidacy on the steps of the Illinois State Capital in Springfield, site of the famous 1858 house divided speech. He spoke in the Great Hall at Cooper Union where, in 1860, Lincoln delivered the anti-slavery speech that is said to have won him the presidency. Lincoln, also a lawyer from Illinois who served in the State Legislature before being elected to the Senate, was in Congress only two years before occupying the White House. Last March, prominent psychic, Gordon Michael Scallion, speaking to a group at the A.R.E. (Association for Research and Enlightenment, The Edgar Cayce Foundation) in Virginia Beach, channeled the information that Obama is a reincarnated Abe Lincoln-- a compelling if improvable thesis.
Per the Zetas, the sense that many have that Obama is Lincoln reincarnated is correct.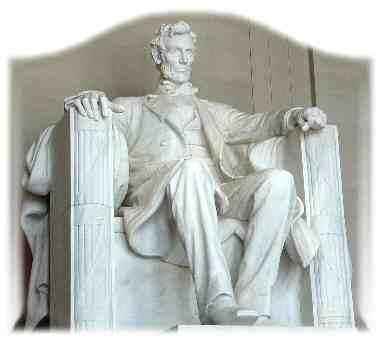 by Blitzen on 10 November 2012 - 21:11

I've heard of him!!

Gordon-Michael Scallion - or GMS, as he prefers to be called - claims to have the "gift of prophecy" like Nostradamus and Edgar Cayce. Like Cayce, Atlantis has visited him, and like Nostradamus and Cayce, his head is filled with visions of disasters and apocalypses. In fact, GMS's head is filled with many of the same visions Cayce claimed to have had. Coincidence? Not likely. He has predicted earthquakes in California and hurricanes in Florida. His doomsday prophecies are very popular with Art Bell, on whose radio show GMS has been featured several times. His predictions are so wild that his followers seem not to care that his accuracy is on par with Jeane Dixon's. Skeptics might think GMS is a plagiarist; true believers might think he, Cayce, Dixon, Nostradamus, and friends have tapped into the Akashic record.

GMS is actually a prophetic industry that he calls The Matrix Institute. One of his more popular items for sale is a map of the future Earth as seen by GMS. On this map - which he once claimed would be the true map of the world by at least the year 2002 - California is nothing but a few islands in the Pacific and Denver is where the ocean front property sits. (This is a revision of an earlier prophecy that also proved false.) Eventually, says GMS, the United States will restructure itself as thirteen colonies, proving that what goes around comes around.

GMS claims to have first noticed his gift in 1979 while hospitalized. It was then that he started hearing voices and having cataclysmic visions. Soon after he was healed, he started to believe that he also was given the gift of healing along with the gift of hallucination. He became another Edgar Cayce, doing readings and healings, and giving lectures to all who would listen. Soon he founded his own newsletter, the Earth Changes Report (6 issues/$36 year), to keep track of all his apocalyptic dreams and hallucinations, which began arriving at a furious rate. The visions now began appearing on his computer screen. And since you can subscribe to the on-line version of Earth Changes, GMS's visions can appear on your screen should you so desire.

You must be logged in to reply to posts
---
---
---
---
Contact information
Disclaimer
Privacy Statement
Copyright Information
Terms of Service
Cookie policy
↑ Back to top