by gsdtrotter on 23 August 2005 - 13:08
What does Noch Zuglasen mean, i hope i have written it properly thanx
by soothersmaylive on 23 August 2005 - 14:08
noch zugelassen is "still admitted" or "still permissable"....the SV will accept the hip ratings for breeding purposes, but I BELIEVE this is the lowest score still accepted. (someone correct me if I'm wrong!)

by GSDfan on 23 August 2005 - 14:08
Yes it is the lowest score.
by KENDZ on 23 August 2005 - 16:08
It is also interesting to note that the great Jeck Noricum was also classified noch zugelassen.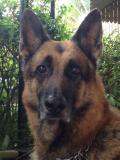 by Brittany on 23 August 2005 - 16:08
Talking about Hip scores... Im reading a good article, which im sure that most of you guys had already read. The URL is at http://home.sprintmail.com/~impactgsd/astamp1.html I was curious into knowing why do people contuine breeding dogs with Fast normal hips? Isn't Breeding suppose to be IMPROVING the breed including the health? As far as Noch zengelassen Is not good at all. that is LIGHT HD! Even know SV allows it... I would not advise people to breed any dog with that stamp. Jeck is not under that cat. His HD ZW is 94 which is Fast normal (Unless if they changed his number).
by Steel Magnolia on 23 August 2005 - 18:08
What really bothers me is the inconsistency. for example OFA Good and fast normal from Germany - OFA FAIR but a German a normal. WHY would or should this be? I also do PennHIP because I want to know about joint laxity, as it's a major contributor to HD, and that also has inconsisteny, with a good PennHIP score not necessarily translating to a good OFA or a stamp rating... Totally baffles me.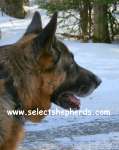 by Sue-Ann on 23 August 2005 - 18:08
Many Noch Zugel dogs still have normal, *not displastic* hips into their elder years. Xrays take 3 dimensions to 2 dimensions...much information is lost. If the hip joint has no displasia...no bony changes *and* has limited or no laxity, the score from OFA or a-stamps is a pass. The differences between, excellent, good, fair, normal, fast normal and noch zugel are subjective (opinion). My noch zugel (age 1), OFA fair (age 5) bitch produced multiple litters and ZERO displasia. In my experience, any dog with a pass will do well in it's individual lifetime. What the dog produces is another story ;-)
by kioanes on 23 August 2005 - 18:08
ZW numbers do not define a hip rating. jeck is indeed rated noch zugelassen (a3)
by ceddy on 23 August 2005 - 18:08
Jeck Noricum hips rating is Noch Zugel. That zw rating of 94 is based only on his progeny hip rating. The rating of hips changes everyday.the same with show rating and placements. Fast normal dogs produce good a normal dogs produce bad hips.Its all just luck.When you look into improving the breed hips should be one of the things u consider too. It can't be the only thing you consider though. A fast normal dogbut excellent results in everything else is a good dog for breeding in my opinion. a dog with execellent hips but has nothing else to offer the progeny isnt worth breeding to. This is the beauty breeding each person breeds for something different and try to balance the health too. Dont just look at the hips alone. Pakros D'Ulemental is also Noch zugel in hips. I would breed to him with the right bitch. Cedric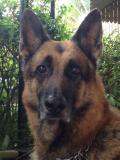 by Brittany on 23 August 2005 - 19:08
So where can i go to see the actual hip rate besides progeny scores?
You must be logged in to reply to posts
---
---
---
---
Contact information
Disclaimer
Privacy Statement
Copyright Information
Terms of Service
Cookie policy
↑ Back to top