by mollymcbutter on 19 September 2008 - 22:09
MY FEMALE WHICH IS 10 MONTHS OLD WAS ACCIDENTALLY (AT LEAST I THINK) BRED TO MY NEIGHBORS DOG. I DID INTEND ON BREEDING THE TWO WHEN SHE WAS AROUND 2 YEARS OLD. I AM SO AFRAID THAT BECAUSE SHE IS SO YOUNG SHE MAY POSSIBLY DIE. PART OF ME IS JUST TORN UP - THINKING I COULD HAVE POSSIBLY LET THIS HAPPEN. IF THE PUPPIES AND DAM ARE FINE, THEN I AM EXCITED TO THINK OF HAVING PUPPIES. I HAVE HAD KITTENS, GOATS, RABBITS, COWS, AND HORSE BABIES ALL MY LIFE, BUT HAVE NEVER HAD PUPPIES. WHAT ARE THE CHANCES THAT I COULD LOSE THE DAM, AND WHEN SHOULD I TAKE HER TO THE VET TO HAVE HER CHECKED TO SEE IF SHE TOOK. I KNOW EVERYTHING ABOUT THE ABOVE ANIMALS BUT NOTHING ABOUT PUPPIES. PLEASE GIVE ME AS MUCH ADVICE AS POSSIBLE.

by jletcher18 on 19 September 2008 - 22:09
molly mcbutter, too funny of a name. i cant wait to see the number of responses this thread gets.
this looks like a hoax to me.
john

by TheDogTrainer on 19 September 2008 - 22:09
Ok, there are a couple of thoughts running through my mind right now...
Let's start with "accidentally bred"....
----Did you not know she was in heat?
----If you did, what was she doing out of your sight or not crated?
----Is she out of good bloodlines? IE, parents titled, OFA'd, CERF'd, Cardiac, Thyroid, Etc? If not, do the world a favor, and take her and have her spayed. If she is not out of excellent breeding, then all you will be likely producing is mediocore puppies, at best, and all you have to do is walk into any animal control facility and see that thousands of mediocore, but nice, purebred dogs, GSD's included, are being euthanized every year.
----If she is out of good/excellent bloodlines, have you spoken with your breeder? What is their response to this?
----Have you spoken to your vet?
----Is the male next door OFA'd, CERF'd, titled, etc? If not, why would you even consider breeding to him? What would be the point? More puppies? There are enough out there now, lets not bring more into the world.
----At this point, please give the board a reason not to crucify you as a backyard breeder.
----As a thought, I live in a townhouse. I own 3 intact male dogs. I have at any given time, 2-5 intact bitches....I have never, in my entire life, had an "accidental breeding" occur....I sincerely want to know, how, in this day and age, this occurs?
----Take your bitch to the vet and run a progesterone test. Depending on the levels, you may not have anything to worry about.
----In any event, please spay her. Wait to breed, until you find a quality dog from a reputable breeder, who is willing to mentor you and work with you and teach you.
Otherwise, you simply join the ranks of "back yard breeders" who either want to make a few $$$ or who want a puppy out of the litter, or who want to see the miracle of birth...or who think, "Gee, I have such a nice dog, I think I will breed it."
Otherwise, John is probably right, and you are simply a "troll"....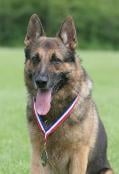 by Mystere on 19 September 2008 - 23:09
John,
I agree that the name almost sounds like a hoax, as in a flare-up of the "Pennsylvania Breeders War", and she just joined today (after conclusion of a court case???) but maybe it is just a coincidence. A better tact may be to just watch and see...

by jletcher18 on 19 September 2008 - 23:09
Pennsylvania Breeders War,,,,,,,,,,,,too funny
john

by Bob-O on 19 September 2008 - 23:09
I choose to not chastise, and I will offer some advice. You will not know whether she had a successful breeding until the Relaxin level is checked at certain intervals-your veterinarian should know the timetable for measured changes in the Relaxin levels vs. time span. From the point of conception it normally takes sixty-two (62) days to whelp the litter and the progesterone levels change throughout that time. (They do, but the level of Relaxin is the true indicator!)
Bitches can be bred on their first heat-it is a very bad thing for humans to allow. But nature allows for this-really it is a matter of survival in the canine world. So I would not worry about her health as long as her vulva is large enough for natural delivery and has no stricture.
Your veterinarian may attempt to convince you to give her a "morning after" injection that will cause her to abort. This is not a good idea and can have complications. The fetusi can be removed before birth by Caeserian Section, if this is needed. If this is done the afterbirth should be saved so it can be fed to the bitch.
So, I would not panic and would schedule an appointment with the veterinarian in order to draw a blood sample. You will need a second appointment for a second blood sample. Perhaps you are very lucky and she was not ready to be bred. There is usually a small window of about two (2) or three (3) days when a bitch is ready to concieve. I wish you luck with this, but if she really has puppies I would allow them to be whelped and nourished just like it was a champion litter.
Folks, I had the wrong female hormone mentioned. I was correct to a point with "progesterone" but one should test for the hormone whose presence and level truely indicates pregnancy-not just the status of pre- and post-ovulation. Bob-O stands corrected!
Best Regards,
Bob-O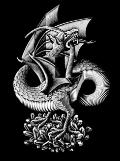 by Two Moons on 19 September 2008 - 23:09
Molly,
You've raised all those animal's and you don't have a clue about your dog????
First off, your dog will be just fine...a litter won't kill your dog.
Second, I hope you don't let bad thing's happen to the puppy's, you don't really seem to be all that responcible to me.
Third thing I would suggest, If your pulling everyone's leg, don't forget a reach around.
SSDD.
by P Harnage on 21 September 2008 - 15:09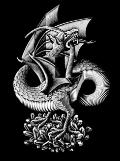 by Two Moons on 21 September 2008 - 16:09
Why indeed..................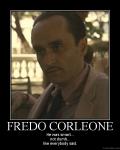 by Don Corleone on 21 September 2008 - 17:09
"HORSE BABBIES" I thought that breeders called them foals?
All in all, best of luck with your DOG BABBIES.
You must be logged in to reply to posts
---
---
---
---
Contact information
Disclaimer
Privacy Statement
Copyright Information
Terms of Service
Cookie policy
↑ Back to top