by Abhay on 10 May 2008 - 06:05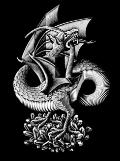 by Two Moons on 10 May 2008 - 06:05
I hate rap... its not music.
by moose88 on 10 May 2008 - 07:05
hmm surprise surprise....
i mean, he does say in his song "get em boy". but what more could you expect from him.
he will probably pay his way out of this one...
by Blitzen on 10 May 2008 - 14:05
Here we go again with the same old we heard when Vick got busted. Poor underpriviledged millionaires. My heart just breaks for them. I can't wait to read all the blogs about - so what, it was only dogs....dog fighting is a cultural thing.....they were HIS dogs.....it's not like it was kids. Sadly this is not DMX's first encounter with the law or the first time he's been charged with animal abuse. I have to wonder why he was even allowed to own more dogs. Oh, that's right, this is the US where the lawbreakers are celebrities and the law abiding citizens can't afford gas or food. I wonder if anyone will be rapping about that.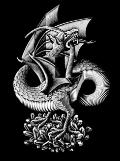 by Two Moons on 10 May 2008 - 17:05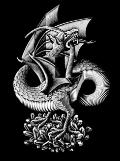 by Two Moons on 10 May 2008 - 17:05
This is not the rich, this is local downtown street punks imitating their idols. Shit flows down hill.

by AgarPhranicniStraze1 on 10 May 2008 - 19:05
Blitzen- I wondered why he was allowed to own dogs after the first incident also....I can't imagine they won't enforce it this time. You'd of thought when they made an example out of Vick that would have been enough but I guess some people don't get it.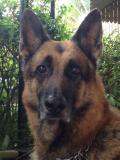 by Brittany on 10 May 2008 - 19:05
ugh! Did you guys take a look at this comment?
By KEEPIN IT REAL on May 10, 2008 | Reply

DMX do you Baby Boy! Because when the shoe is on the foot of a brother of another color the LAW always seems to turn the other cheek. It just so happen that you and Mike Vick is of the wrong color. I personally knows of brothers of the other color that has been raided with plenty of evidence taken at the scene and they receive a slap on the wrist at the most.
The problem is we allow our fake ass government to dictate what ever they want to us; but when one of them get caught it get swept under the carpet. For example: Look at how R. Kennedy killed that woman and he has never went to prison. What's good for the goose should be good for the gander.
KEEPIN IT REAL
I'm getting so sick of tired of people playing the race card, It's old and tiring.

by yellowrose of Texas on 10 May 2008 - 19:05
a LOT OF TRUTH IN THE ABOVE....LOOK AT THE NUMEROUS GOVERNMENT HEADS GONE FREE BECAUSE???????
IF YOU THINK THE RACE CARD IS TIRING NOW JUST GET READY .....YOU BETTER THINK TWICE IN NOVEMBER.,,,,,
by Abhay on 10 May 2008 - 20:05
Whoever left the above comment, has their Kennedy's mixed up. I believe they are referring to Ted Kennedy, and not Robert.
You must be logged in to reply to posts
---
---
---
---
Contact information
Disclaimer
Privacy Statement
Copyright Information
Terms of Service
Cookie policy
↑ Back to top