by astrovan2487 on 15 October 2019 - 18:10
Haven you taken tramadol before? Because i have, by prescription of course, lowest dose available gets me high just like an opiate would so i dont take it anymore. I work with rehabs as well and those people would tell you the same. But yeah 12 times the recommended dose probably would give you a seizure.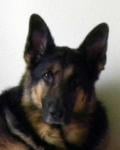 by Mindhunt on 16 October 2019 - 17:10
None of my dogs did well on Rimadyl, in fact my oldest and youngest would vomit terribly. None of my dogs can take NSAIDs except in very low doses. Quint at 100 lbs can only take 25mg of Duramax every 2-3 days. Isis is on Galliprant 1/2 dose every 72 hours. Since 16 year old Ronin passed (he was placed on Meloxicam low dose and started diarrhea which he never recovered from). All of them did better on Tramadol with either Gabapentin or Amantadine and liver detox and Denamarin to protect the liver. So far, so good, and pain is managed.
I am so very sorry you lost your pup.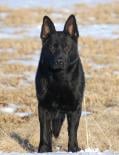 by Jenni78 on 16 October 2019 - 22:10
Honestly, the way you describe the decline could be anything- could be that the arthritis wasn't what was bothering him the most at the time they were prescribed. The progression could fit any number of end of life ailments such as cancer. Correlation does not equal causation. I am always warned about watching for side effects when a dog is prescribed Rimadyl, and knock on wood, in I don't know how many dogs, I haven't seen any.

I am not saying it didn't hurt your dog. I am merely saying without a necropsy, it is impossible to say whether your dog died of something like hemangiosarcoma or Rimadyl or a hundred other things. Sorry for your loss.
You must be logged in to reply to posts
---
---
Contact information
Disclaimer
Privacy Statement
Copyright Information
Terms of Service
Cookie policy
↑ Back to top