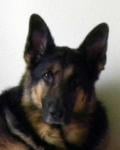 by Mindhunt on 25 September 2018 - 18:09
GSDTravels, 5 minutes from the beach, is that with or without tourist traffic? I ask only because I am a few blocks from the beach (intercoastal) and about a 10th of a mile from the Gulf and it can take an hour to get to the Gulf during tourist season. Of course we are dealing with red tide right now.
Hundmutter, I am so sorry. I am curious what "off her back legs means", only because my 15 year old lost his ability to get up without help. He has significant trauma to his back end because of frequent hard beatings with a bat when he was a pup. He did well for so many years, but these last two saw a decline in his physical ability. He is still happy and interested in life, tries to play with the others, but his neurogenic hind leg keeps him from getting up on his own and chiropractic and acupuncture can only do so much, he does well in hydrotherapy but currently that is out of my financial reach. He does walk like a drunken sailor some days but overall is doing well, his pain is well managed.

by Hundmutter on 25 September 2018 - 21:09
Mindhunt, it has been my observation over the years - because I have been lucky enough to be so often surrounded by GSDs that have lived beyond the breed average life-span of 10.3 years, and had comparatively few of those early deaths, around 7 or 8 years from cancers etc, that 'dog' our breed - that many of the oldies, of 12 and upwards, develop some ataxia similar to the onset of DM. They have wobbly, often arthritic, rear ends, and often knuckle over and drag their back feet, to some extent, but do not exhibit any great amount of pain. [They do not need to have been beaten at any time, for this to happen.]
This was starting to be the case with Sheila; but primarily, she had developed arthritis in her right stifle. With a knee that did not work properly in one leg, the other leg was working harder to support her. One afternoon we'd just left the house for a walk, and her left leg collapsed under her. She could no longer straighten either rear leg, nor take her weight on them. She could not stand properly, and could only move forward by dragging herself, by using her front legs. She was obviously in pain and distress. When she was no better after a night's sleep, I called in the vet.
Up until that day, apart from an intermittent limp when her stifle played up, she had been pretty nimble for a 14-year old. Perhaps I could have insisted on more pain relief, maybe morphine, to the extent that her back legs would have 'unlocked' and she might have stumbled on for a few more weeks, or even months - but neither I nor the vet saw this as a desirable alternative. I'm glad, really, that I could take the decision for her, and that she therefore had a comparatively fast end; also that I'd been able to give her almost 2 years that she would not have had, if I had not taken her on when I did, and that I was able to make that time as pleasant for her as possible.

by 1Ruger1 on 25 September 2018 - 23:09
Hello GSD! I care 😊,,,,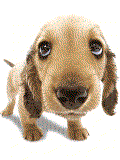 by GSD Admin on 26 September 2018 - 06:09
You always did. Thank you!

by Hundmutter on 26 September 2018 - 07:09

Admin - I'm sorry, I just realised Mindhunt seduced me into going outside the ToS for this Forum, and talking about dogs ! Or at least their health. Not such a 'welcome back', is it ? (Forgive me, for my part you can move those posts elsewhere if you wish to !)


by GSDtravels on 26 September 2018 - 14:09
Mindhunt, this isn't really a tourist area, I'm on the space coast, mostly just locals around with miles of beautiful beaches! I'm right over the causeway, so I have many choices. I avoid the public beaches with parking meters (Indiatlantic in particular) and go where the parking is free. Typically, there are walkers, surfers and people fishing, not many tourists with umbrellas or sunbathing. It's my happy place 😊 Oh, also awesome views of launches from all beaches in the wee hours! 😀

by GSDtravels on 26 September 2018 - 14:09
Hund, I'm sorry for your loss, but how wonderful that she had over 14 years!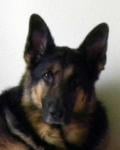 by Mindhunt on 26 September 2018 - 15:09
GSDAdmin, oopsy, I sometimes jump back and forth between topics and it wasn't until after I posted that I realize it was Off Topic not Main.
Hundmutter, dang, I did it again lol. But thank you for that information, it really takes a weight off and I don't feel so horrible, I thought it was something I was/wasn't doing that got him to that point.
GSDTravels, I am on the other side but am familiar with your area. My parents have a time share over there that we used to go to every year (since dad died, mom is trying to get rid of it). I get bumped when tourists are here since many (and many residents) don't have a clue about proper dog etiquette when it comes to using the Intracoastal (pick up after your dog, keep your dog on a leash or voice command, don't insist your dog is friendly and just wants to play, and so on). With red tide, we haven't been able to go at all and we are all feeling the full effects of it, yucky.

by Hundmutter on 26 September 2018 - 16:09

Ladies, I just heard through FB of one GSD, recently died, who made it to 18 y.o. !!! Wow !!!
[Unfortunately nothing yet re her bloodlines, that might be of interest to those looking for longevity. Looks a pure-bred, all-black, from the photo.]
---
---
Contact information
Disclaimer
Privacy Statement
Copyright Information
Terms of Service
Cookie policy
↑ Back to top