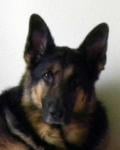 by Mindhunt on 06 February 2018 - 16:02
Mountian Lion, I am so sorry you lost your love. You have always posted such nice things about her, she must have been one of those rare special souls. Of course you must be one as well to earn such a wife. Lots of hugs.
P.S. When my dad passed away, my mom said softly to him, your last breath with me becomes your first breath in heaven, till then my love, enjoy the beauty, and find all the wonderful places for us to dance (they used to go dancing every weekend until dad became too weak). Hope it helps.
by beetree on 06 March 2018 - 16:03
Hey ML, looks like we will be getting some real accumulation this time! I should be in the all snow zone for this one. Have fun with your snow plowing! Here's hoping we both keep our power on! LOL

by Mountain Lion on 06 March 2018 - 18:03
Mindhunt thanks for the kind words and the hugs. LOL

Sounds like your parents had a wonderful loving relationship...

Bee, we are supposed to get pummeled, could be 22" or so. You probably are in the same snow zone for this one. And it's supposed to be heavy wet snow I believe.

So far this winter has been somewhat mild imo.

Take a snow day!!! Lol
by beetree on 08 March 2018 - 16:03
ML! Hope you have kept your power! We lost ours yesterday evening and just got it back! Trees with heavy snowy branches are leaning on wires and blocking roads everywhere! Another snow day for the kid. After this latest go 'round, we've decided, time to buy a generator! A good one! lol

by Mountain Lion on 08 March 2018 - 22:03
Bee, glad to hear you got your power back, the generator sounds like a good idea.

Lot of power out up here, but we didn't lose it.

Nasty heavy wet snow storm, lot of trees and branches down...

Might be getting some more on Tue.


by beetree on 21 March 2018 - 16:03
@ML... you getting some of this white stuff today? Kids are home early from school and I have spaghetti sauce cooking and am getting ready to bake some snickerdoodles for my son and his friend! May your power stay with you! Lol🤗☃️☃️🌨🌨

by Mountain Lion on 21 March 2018 - 17:03
Hi Bee!

No snow yet. I think your going to get more than us this time. Not a flake so far today. Coming tonight is what they are saying.

We got hammered the last few northeasters, it's your turn, enjoy. LOL

Keep those youngsters fed well, they behave better on a full stomach.

I'm taking the plow truck home, let it snow, it's only spring.
by beetree on 21 March 2018 - 19:03
I ended up feeding 4 teenage boys! Lol . The snow is just slight. They could have stayed in school! The roads are fine. Maybe tonight it will be different!

by Mountain Lion on 22 March 2018 - 15:03
It missed us Bee, didn't even have to plow. Just a dusting.

Spring is here, well maybe. LOL
---
---
Contact information
Disclaimer
Privacy Statement
Copyright Information
Terms of Service
Cookie policy
↑ Back to top