by Western Rider on 22 May 2019 - 01:05
Let me know glad to be of HELP
by hexe on 22 May 2019 - 08:05
Hey, staalhamer, if you're still here, I'm not an admin. Never have been. So if your 'admin has spoken' comment was re my post, you're dead wrong.

Try uploading incomplete info on the paid pedigree repository site, and see where that gets you.

by staalhamer on 22 May 2019 - 11:05
You are 100% right and you only get in life what you pay for. Please delete my account. Thank you.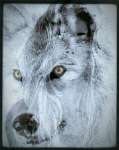 by Fantom76 on 22 May 2019 - 17:05
Done. staalhamer You are permanently banned from PDB
by stormins on 22 May 2019 - 18:05
GSDHERITAGE
Melba,

There are other members that have requested to put information not found on the OFA site for AKC Registered Dogs however, the PDB Admin only accepts OFA for these dogs.

Will add these members when they found out this sent results to OFA and the information is now found on the PDB.

The reason is OFA is the recognized and Admin can check these dogs for proof as other members have complained when false information has been entered.
This makes absolutely NO sense ... I have some imported GSD's whose hips are SV rated ... If you only accept OFA then how are potential buyers going to know?

by Western Rider on 22 May 2019 - 18:05
Thank you Stormins I agree, that is why I said I read the report sent to me.
by GSDHeritage on 22 May 2019 - 20:05

by Western Rider on 22 May 2019 - 20:05
Are you saying that the PDB only endorses the OFA site for AKC dogs? No other site can do a DM test?
Really, no other sites are credible?
So members should Only do OFA if they want the results posted here?

by mrdarcy on 23 May 2019 - 19:05
Hexe thank you for your comments only wish more members were like you
by Hannah on 24 May 2019 - 18:05
I need to change my picture of my dog. how can I do that
---
---
Contact information
Disclaimer
Privacy Statement
Copyright Information
Terms of Service
Cookie policy
↑ Back to top