by duke1965 on 18 December 2018 - 18:12
what movie was that quote from, wasnt it coctail ?

by mrdarcy on 18 December 2018 - 18:12
Prager, please read this rule from our TOS, no 13 post material from PDB at another forum/site without express permission from PDB site administration or from the copyright owners. This includes pm's.
If what is claimed here and you are breaking this rule please remove it from your site and in future ask for permission before you do this. If you continue to copy and paste from here you will find yourself banned.
EDITED TO ADD.... It has come to my attention that prager, you have also copied a vidoe from here by another member and pasted it on your site. This is way out of order and it must stop.
Would also just like to remind all members about personal attacks which are not allowed. Not that anyone will bother but the PA need to stop or I will start Banning or giving T/O to members that continue to ignore my warnings.....you know who you are.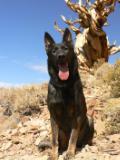 by Prager on 19 December 2018 - 04:12
Admin edit, and once again I will say PM a moderator, do not question moderators in the forum!!!!!!!!!!!!!!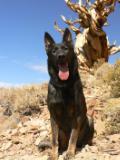 by Prager on 19 December 2018 - 04:12
Here is an interesting article on stress and bonding:

by Hundmutter on 19 December 2018 - 08:12
Very nicely laid out article, Prager. Clear & to the point. Abrantes is always good value. TY.

by 1Ruger1 on 19 December 2018 - 14:12
Ruger I can only assume your reading skills are not up to par since I have lost count the amount of times you have been told to abide by the rules. You are not a moderator I am as are several other members here, you don't get to decide we do. We don't make the rules though but we will ask members to abide by those rules. If you have any further questions once again I ask you to do so in a PM!!!!! Please make this the last time I have to tell you this. mrdarcy (ADMIN)
by bladeedge on 19 December 2018 - 14:12
Makes perfect sense Ruger 1. Respect is to way street .

by mrdarcy on 19 December 2018 - 16:12
For Ruger, bladeege, and all members...from our TOS.
Moderators

The PDB forums, pedigrees, pedigree comments sections and advertising are moderated by individuals selected by the site owner who are part of PDB site administration. The moderators have sole discretion in making decisions to edit or delete posts or topics from PDB forums, to remove advertising from PDB forums, to edit or remove comments or inaccurate information from dog pedigrees, and to edit or remove advertising that fails to meet the requirements of PDB. The moderators also have full discretion in disciplining or banning members who fail to comply with the Terms of Service and Conditions of Use.

Any member questions about moderation decisions are to be made by PM to moderators, and not openly on the PDB forums. PDB site administration also reserves the right to share e-mails, personal messages and information sent by users relating to forum management issues, among themselves, for the purpose of decision making. Moderators need to communicate with members and we ask that these private messages remain private.

Oh and thought I would just add this for members, old and new, attention. YOU AGREE BEFORE YOU REGISTER
REGISTRATION

All persons who wish to post comments on PDB forums or on pedigree listings, or to advertise, must register with PDB. This requires selecting a user name and a password. User names that violate copyright or trademark laws or are inflammatory, vulgar or otherwise in poor taste will be removed. By registering, you agree to abide by these Terms of Service. You certify that you are 13 years of age or over. All those individuals under 13 years of age will need a full release form from their parents before posting any messages. This is in compliance with the Children's Online Privacy Protection Act of 2000 (COPPA).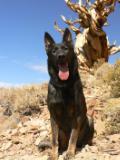 by Prager on 21 December 2018 - 08:12
Thank you hundmutter.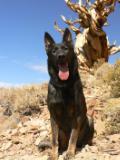 by Prager on 23 December 2018 - 21:12
---
---
Contact information
Disclaimer
Privacy Statement
Copyright Information
Terms of Service
Cookie policy
↑ Back to top