Belgian Malinois > What breed would you say this dog is? (4 replies)
What breed would you say this dog is?
by
BelgianWaffles
on 01 September 2011 - 23:52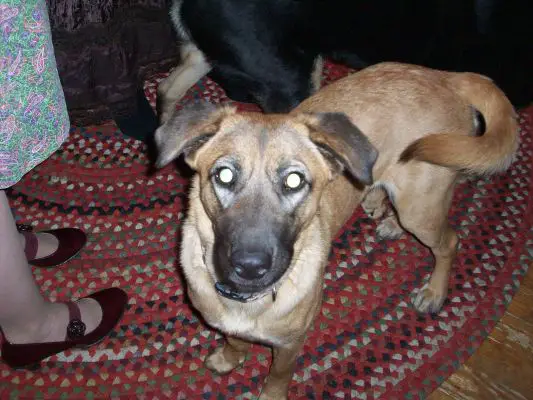 This is Waffles. She's a year and a half old and we got her from animal control when she was nine months. Her tag at the pound said that she was a German Shepherd mix, but she looks a lot like a Malinois. Would you consider her a Mal mix?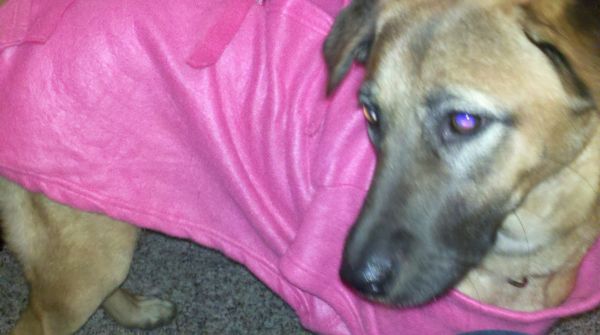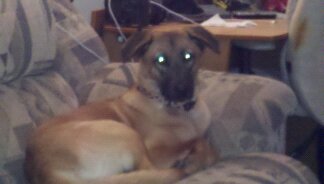 by
Cykodog
on 03 September 2011 - 01:40
The face and head shape reminds me more of a pit or lab than a malinois. She looks a lot like my pitbull-shepherd/something mix, except for the large drop ears. Mine started out with drop ears just like that, but her ears were smaller and eventually went up.
by
lonestarelitek9
on 02 October 2011 - 03:24
yea i see yellow lab but for some reason i see a lil malinois or shepard
by
cage
on 04 October 2011 - 13:24
I would say she is a mali mix - look at her hair and tail,tip of the tail plus also the body structure.
by
troublelinx
on 20 November 2011 - 03:47
No way is that a Mali mix, just a good ole family pet
You must be logged in to reply to posts