Belgian Malinois > Be Careful---Bynum K-9 (17 replies)
Be Careful---Bynum K-9
by
NIK9
on 14 August 2011 - 02:22
Checking to see if anybody had any problems with Drew Bynum of Bynum K-9. Phone number is -removed-. March 05, 2011 I sent Bynum K-9 $2500 for two dogs. I flew into Atlanta on April 15, 2011 to get my dogs. On April 16, 2011 I rented a vehicle and drove to Auburn, Alabama and met with Drew Bynum. He brought me to his property and I saw 5 dogs. 2 puppies, 1 lab, and 2 female Belgian Malinois. Bynum K-9 was suppose to have 50 dogs. Drew told me that the storms had prevented him from allowing me to view a Male Malinois and a Bloodhound that I was supposed to buy and sent the deposit for. He told me that he would fly or drive the dogs to me himself. This never happened. To this date, I have not received a refund, which I asked for several times, nor dogs.

Thanks.

Paul Samuelson

515-890-9416
by
EmmyBelle
on 15 August 2011 - 13:16
Law suit?
by
NIK9
on 15 August 2011 - 17:03
It's in my plans. I gave him plenty of time. More embarrassed that I sent the $2500 without checking references first. I have had several phone calls of people that lost $1000. He wanted $1000 down most of the time. I wanted two dogs so sent $2500 and was going to pay $2500 when I picked them up. I live in Iowa. Don't know if it's worth it to travel down there and file papers in court and keep going down there. In the long run I might get $1000. I'm busy enough training dogs let alone flying down there how many times. I just want people to not be embarrassed or get ripped off like me. I expect this from Europeans...but not United States citizens. I will find him one day......
by
NIK9
on 15 August 2011 - 17:04
And I found him on this website....It was under Bynum K-9. He had some cheesy youtube channel too.
by
tnvalley
on 16 August 2011 - 00:51
Sorry, I live in Tenn. and never hear of this guy, not far from him and anyway I can help please e-mail me White640786@bellsouth.net This is not right and he should be stop.
by
Hired Dog
on 16 August 2011 - 14:17
You expect this from Europeans, really...since I am one, I would like to ask why only them but not US citizens or citizens of China or Guam?

by
NIK9
on 16 August 2011 - 14:53
Mr. European....do you love your country? I love the U.S.A. and am very loyal and patriotic to my great country. I do not expect to get ripped off from fellow Americans. We are one Nation under God, indivisible, with liberty, and justice for all. You might have heard that before. I am more upset that I sent the money to this punk trusting him than I am about losing the money. Like I said in my earlier post....someday I will find him.

I import 20 dogs a year from Europe (Holland, Slovakia, and Czech Republic). I deal with people that I only TRUST. I fly over there, get to meet them, have some drinks, play with dogs, and have a good time. I trust the people that I import dogs from. If I need a dog next week, I can wire money and have 100% confidence that a dog will arrive at the airport.

Believe me, I am not trying to make this a European vs U.S.A. thing. We have a great country, and you have great dogs. I truly try to get along with everybody. Please don't take this the wrong way. There are obviously Europeans that ripped U.S. citizens off in regards to dogs and U.S. citizens that ripped off U.S. citizens with dogs.


by
Hired Dog
on 16 August 2011 - 15:43
Thank you for your response. I have lived in the USA for over 30 years, I am an American, but, I am proud to have been born and raised in Europe. You are correct, you can get screwed here or in Europe and an asshole is indeed an asshole, regardless of Nationality.
I have yet to get screwed by anyone over the pond because I know who I deal with, very few people indeed, and I like it that way, but, the potential to get screwed is the same anywhere. I did not mean and I would NEVER turn this into an us VS them, I am proud to be part of both. Again, thanks for your response!!
by
JNG
on 20 August 2011 - 19:06
I was also a victim of Bynum K-9. He is a thief and a liar. I've tired so many times to get my money back. I was suppose to receive a pup and waited at the airport and it didn't arrive. He gave me a sobbing story about the dog that didn't pass clearance and couldn't fly out. He said he had some kind of disease. I was okay with that and asked him for my $1200.00 back and never received a cent. I also called his local police department just like I thought it is a civil matter and they couldn't do anything for me.

We need to put a stop to this guy and prosecute him for what he has done to all of us.

If you have any questions please call this number.

956-225-5269
by
bitehard5009
on 26 August 2011 - 00:36
Actually this might not be a civil matter. If any of the people who lost money mailed him a payment via the US Postal Service, you should contact the US Postal Inspectors, sounds like a case of mail fraud.

Good luck and hopefully you will get you money back.
by
hntrjmpr434
on 27 August 2011 - 01:48
Yes I have had several issues with him. First I called on a dog and talked to a man named Steve Hill and the next time, about a year later, spoke to Drew. It was all on the same mobile phone number. Drew had told me that Steve, his uncle had died. I was also told that Drew was a town officer with Auburn. I checked with that department and they had no officer by the name of Drew Bynum working for them. Therefore, I didn't feel he was honest and decided not to purchase a puppy from him. He also told me he had 50 dogs. He never returned my calls and his voicemail is always full. This guy is a professinal scammer.
by
BeaumontTxMalinois
on 27 August 2011 - 15:31
Always sign a breeders contract!!!! before sending any money, this issures you if that does happend take him to court! Ive never heard of his kennel but I wonder if you can report him to AKC? I hope you get ur money back and more
by
NIK9
on 11 September 2011 - 01:24
Bynum is back on here trying to sell a Mali. He since changed his phone number but his area code is the same. DO NOT send this clown any money!!! If you want to make the mistake and purchase a dog from him I would do it in person.
by
NIK9
on 20 October 2011 - 22:04
BYNUM is on here again selling a female malinois. DO NOT send this clown any money. If you want the dog you better travel there and see the dog first. I have had several people call me saying that they too were ripped off by this kid.

by
Bhall
on 14 January 2012 - 00:50
Well, I am in NC and I did not read this post. I did send him $500 for a deposit. Needless to say he is a scam artist. However, he messed with the wrong people this time as my friend emailed him after I purchased the dog and he tried to sell the same dog to my friend. I do have his address and DL number. Talked to the DA today and all I need to do now is give them all the emails and paper trail. This is NOT a civil matter. This is criminal! He will go to jail.
by
Bhall
on 14 January 2012 - 01:25
usworkingdogs@gmail.com
is his current email. He wont need it very soon.
by
Bhall
on 20 January 2012 - 12:58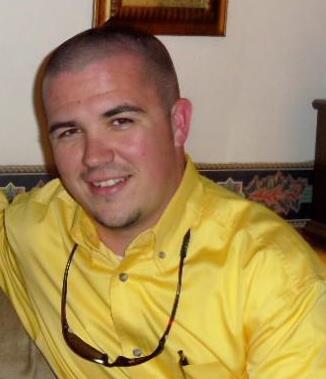 THIS IS Drew Bynum, Andrew Bynum, David Bynum
by
Bhall
on 23 January 2012 - 18:26
UPDATE:

Drew has paid back the $500 he tried to scam us out of. I called the DA and also a detective. Drew stated that he is trying to get his life straight and will pay everyone he owes back. I hope he will.

If Drew owes you money, contact him immediately 334-312-6502

You can also contact detective Bill Rafferty 334-677-4809 if there is no compliance.
You must be logged in to reply to posts