Working line Malinois puppies Top Pedigree
Sent by KatieP
United States ←→ Posted from United States
Updated: Jul 31, 2017 02:57 AM (inserted 4 weeks ago) -> 1722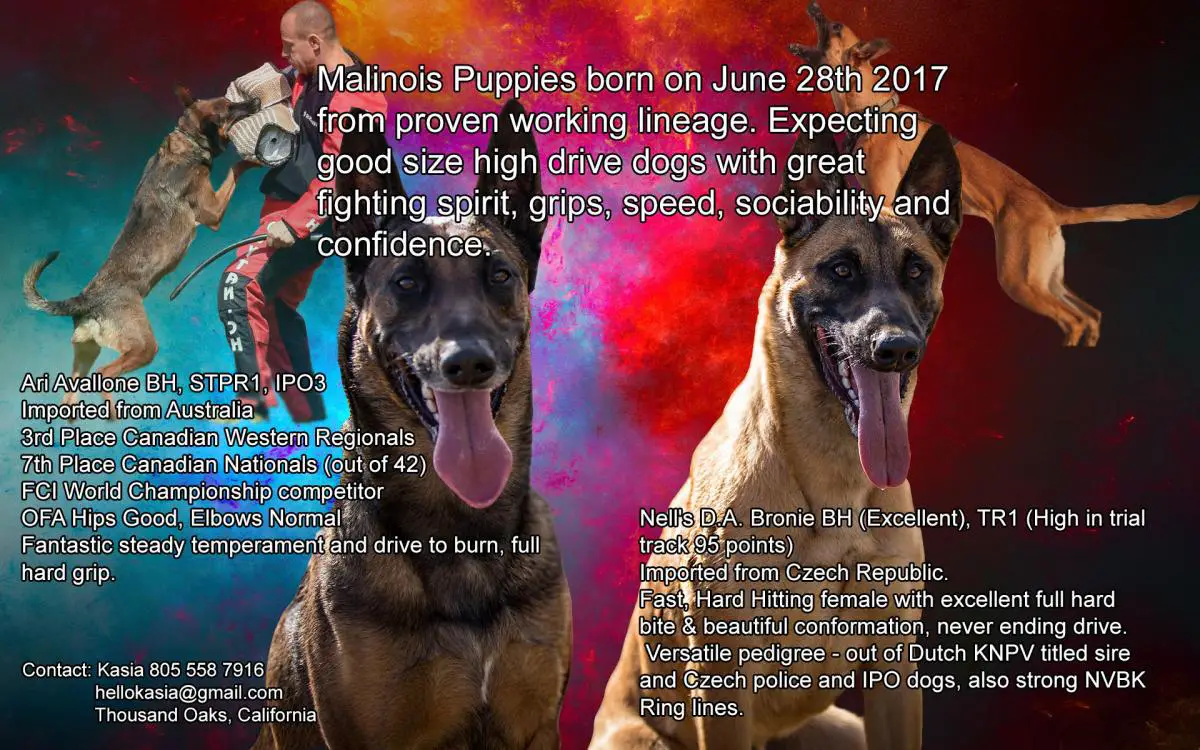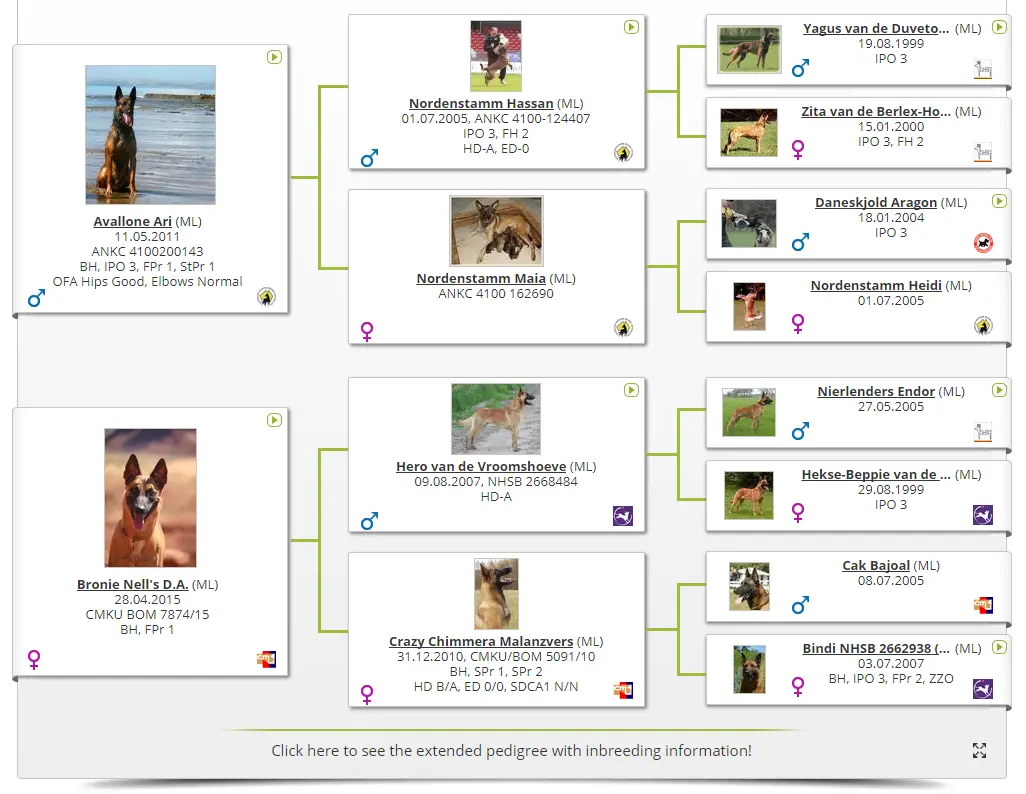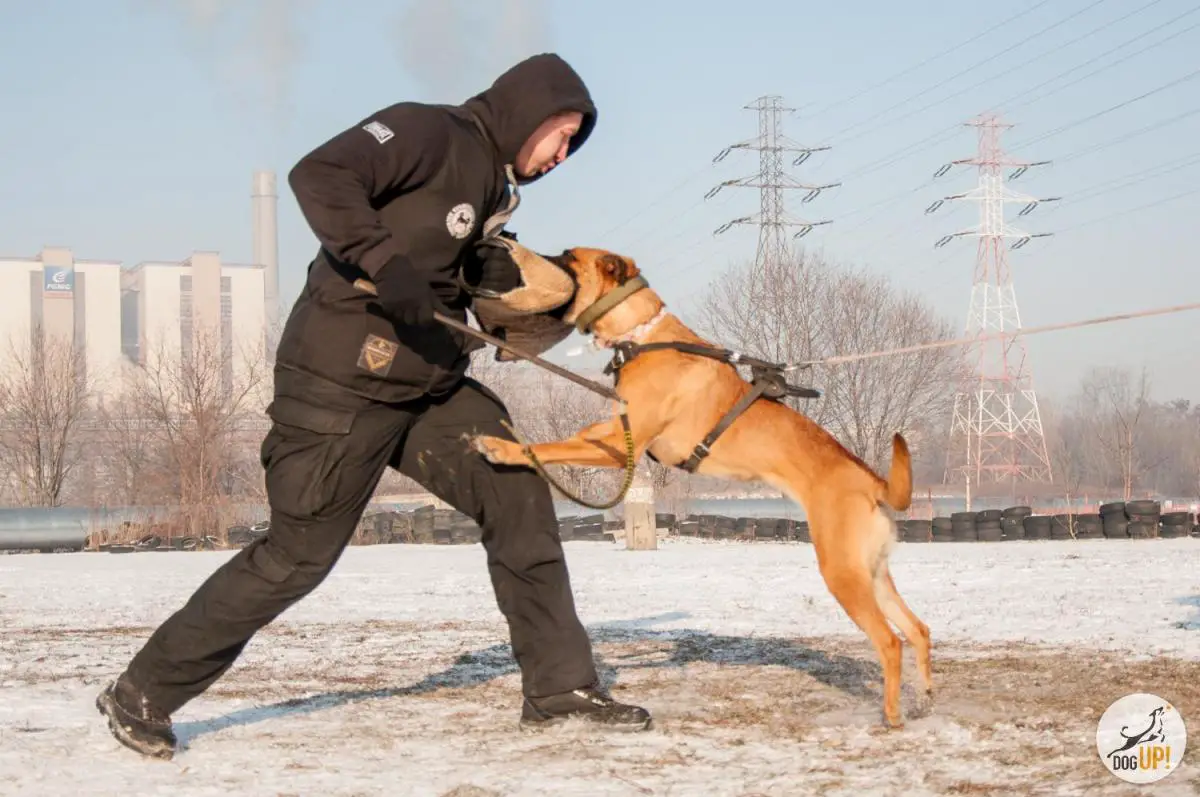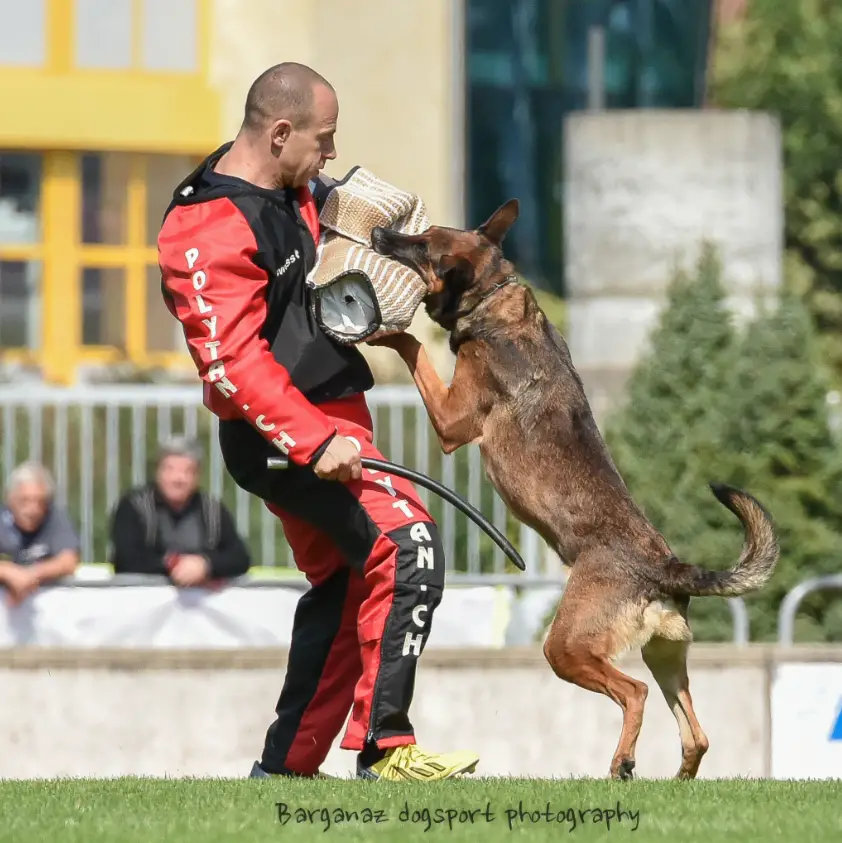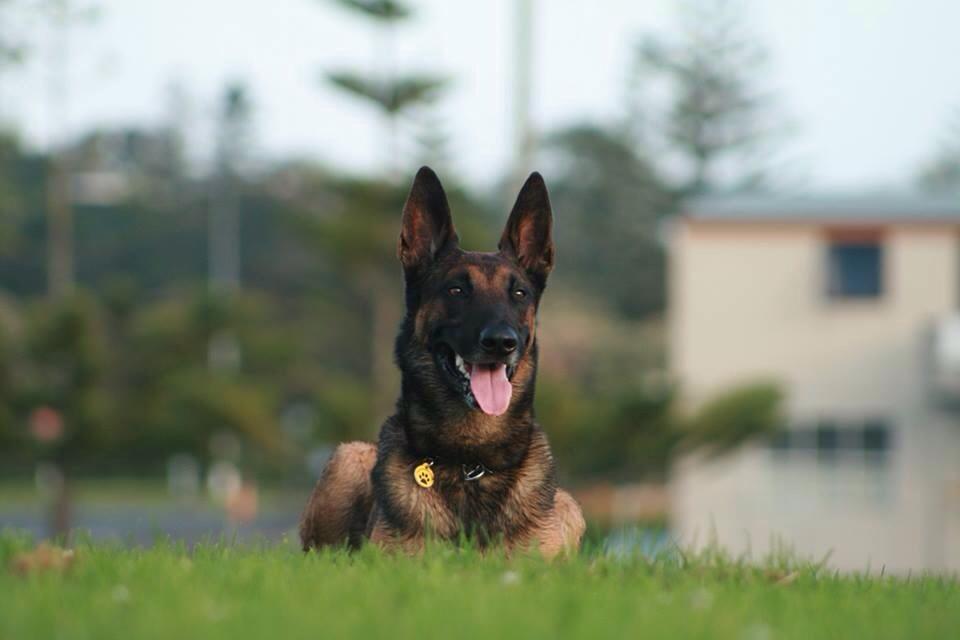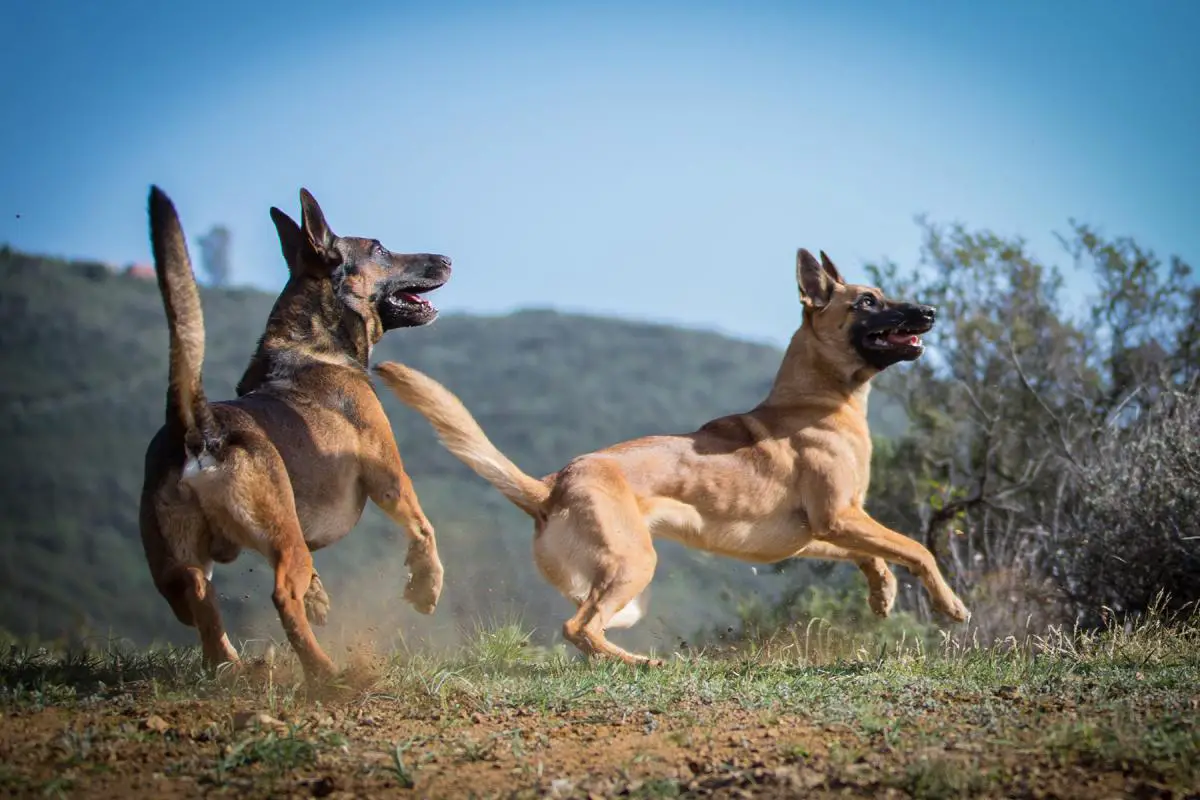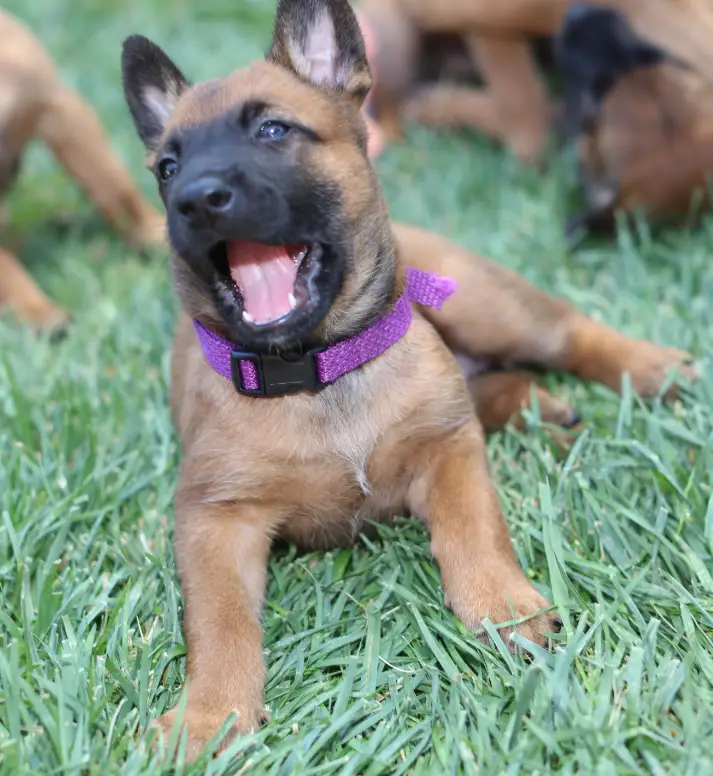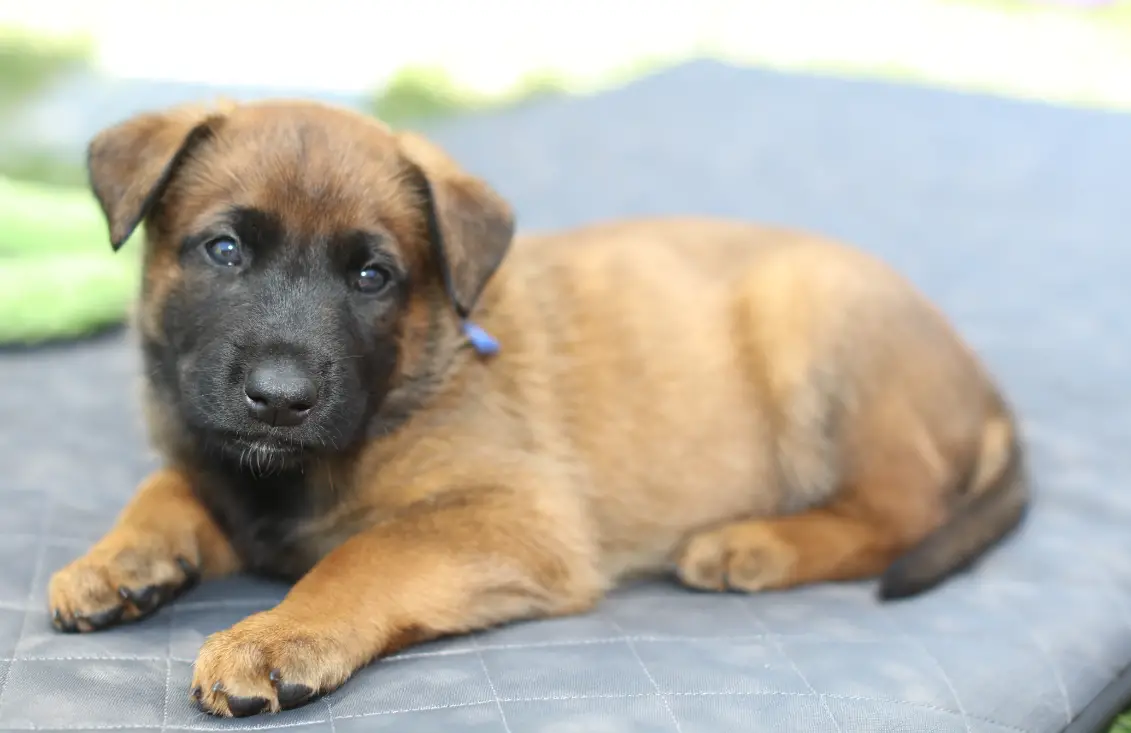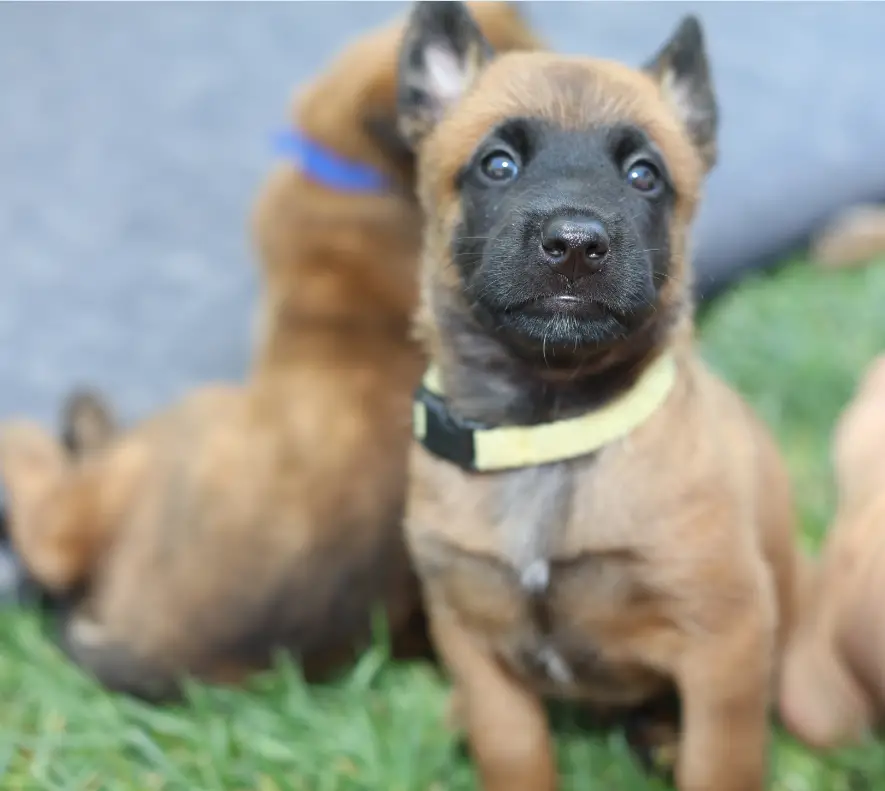 Malinois Puppies born on June 28th 2017 from proven working lineage. Expecting good size high drive dogs with great fighting spirit, grips, speed, sociability and confidence.
Sire: Ari Avallone BH, STPR1, IPO3 Imported from Australia 3rd Place Canadian Western Regionals 7th Place Canadian Nationals (out of 42) FCI World Championship competitor OFA Hips Good, Elbows Normal Fantastic steady temperament and drive to burn, full hard grip. Very forward and confident dog.
Dam: Nell's D.A. Bronie BH (Excellent), TR1 (High in trial track 95 points) Imported from Czech Republic Fast, Hard Hitting female with excellent full hard bite & beautiful conformation, never ending drive. Versatile pedigree - out of Dutch KNPV titled sire and Czech police and IPO dogs, also strong NVBK Ring lines.
This pedigree on the picture above doesn't list all the titles so I will add: Hero van de Vroomshoeve (a Zodt grandson) is a KNPV titled sire known for producing super grips, working now as police dog. Another police dog in this pedigree is Cak Bajoal, a popular stud in Czech Republic. On top of the pedigree Ari, Hassan, Yagus, Aragon were all IPO3 World Championship competitors with Yagus winning FCI WC 2 times and winning FMBB WC once and placing 3rd another time. Yagus' sire Stoned IPO 3 fin. WM-BB 1997, 1998, 1999 and 2000. FCI 1997. 1999. 2000, also Belgium champion KUCBH. Ari is linebred on Yagus 2-3,3
Avallone Ari's sire Nordenstamm Hassan's accomplishments include: 2008 AUSTRALIAN GRAND NATIONAL CHAMPION , 2010 DVG WESTFALEN STATE CHAMPION (Germany) , 2011 AUSTRALIAN GRAND NATIONAL CHAMPION 2013, NEW ZEALAND NATIONAL CHAMPION UTILITY DOG. Australia's youngest dog to earn BH, Australia's first 100 point dog in Protection, FH 1 in Australia with 95 points / FH2 in Germany with 96 points. In Germany, rated seven times Excellent in 12 trials within 13 months. 2007 Australian National High-In-Trial Obedience (95 points); 2007 Australian National Team Champion; 2008 Australian National Team Champion; 2008 Australian Grand National Champion; 2008 Australian National Champion Sch.H.3; 2008 Australian National High-In-Trial (overall winner with 284 points); 2008 Australian National High-In-Trial Obedience (94 points); 2010 Germany FMBB World Championship (251pts) - 13th place in Obedience (90 pts); 2010 Germany / DVG Westfalen State Champion (2010 Landesmeister) with 288 points and being the only dog at the Championship rated in Excellent. 2011 Australian Grand National Champion; 2013 New Zealand Kennel Club National Champion Utility Dog.
Both parents of the puppies Ari and Bronie (Boska) have good off switches and live in the house. Both are active, showy dogs in obedience. Puppies are raised in a family environment with children, early neurological stimulation, sound exposure, drive stimulation, early socialization and lots of handling. Raised on best quality raw diet. Males come with full AKC registration $1500, females $1200 sold on limited AKC registration (I can lift it if criteria are met when dog is titled and health checked, subject to breeder's approval). For sport and working homes as these puppies will require a job.
Links to the pedigree and videos/ pictures on facebook https://www.facebook.com/pg/Sparta-Malinois-1131098136992050/videos/?ref=page_internal https://www.working-dog.com/breed/Sparta-23823/planning
Contact: Kasia 805 5587916 or hellokasia@gmail.com Thousand Oaks, California
https://www.facebook.com/pg/Husaria-Malinois-1131098136992050/videos/?ref=page_internal
---
---
---
---
Contact information
Disclaimer
Privacy Statement
Copyright Information
Terms of Service
Cookie policy
↑ Back to top