by
myret
on 07 May 2012 - 18:16
I always keep mine very slim and lean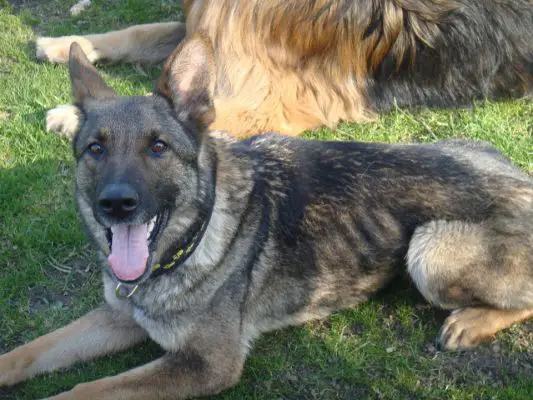 by
Hundmutter
on 08 May 2012 - 07:11
GSDGuy - As you know, I am no expert on Huskies - but the pictures of your dogs are gorgeous. The one or two individual dogs I have seen that appeared to meet the current criticisms were nothing like yours, believe me. It seems to me that, just as with GSDs, some people get hold of an idea, maybe based on a couple of dogs they've noticed, then extrapolate that out to the whole breed and before you know it the 'rumour mill' has converted the issue to a national emergency.
On the subject of the weight the pet-owning public are "used to seeing", I just read of a survey done by one of the insurance companies that reckons 72% of people with dogs and cats are feeding them unsuitable table scraps (ends of curries, burgers, chips etc etc), without any understanding that its not healthy; and 10% of those do this on a daily basis.


by
live4schutzhund
on 09 May 2012 - 08:41
I fed mine TOTW from 4 months to 2.5 years. Never anything about the food until after several rounds with coat/ear/allergic issues I switched to Earthborne Holistic Lamb Grain Free. I have to tell you I cannot believe the difference. First, when I switched I did not have enough TOTW to make a gradual transition. I bought a can of pumpkin prepared for a blow out....it never came. Perfect stools immediately. Secondly, about the second day, he started acting different. He started going into these bouts of rediculous puppy playful behavior. Was funny but kind of annoying. His coat is turning vibrant and lush, ears are clearing up on there own, and scratching is gone.

I wish I had him on this food the entire time. I had no idea TOTW was made by Diamond. If I had done my research I would have never fed a Diamond product. Years ago I fed ProPlan religiously. I thought I was feeding a better food with TOTW.

The Earthborne is the exact same price as TOTW. I also like the zip lock feature of the bag. I have never fed a food where I saw results so quickly. So either TOTW is that bad, or Earthborne is that good, or maybe both.

Trust me, switch, you will not be dissapointed. If you are worried about risking growth and development during the transition period, dont. There was no intestonal issues when I switched mine to the Lamb Grain Free formula.
by
GSDguy08
on 09 May 2012 - 11:19
lives4schutzhund, I intend to. Auggie bites his legs at times because they itch, and he seems to itch a lot too. All my dogs are on flea preventatives, and regardless I still check to make sure they have no fleas or ticks(they don't)......but yet he still scratches a looot. My other dogs are on 4Health (Diamond....I know) the ones on Salmon don't itch thankfully, one who has been on the Chicken.....itches all the time (no fleas on him)........I've been told by many others theirs had allergies to TOTW. I'm pretty positive Earthborne will be what I order next, for all of them.
by
beetree
on 09 May 2012 - 11:37
GSDguy... I've heard that farmraised salmon is a suspect in fish allergies....just sayin', interesting if you checked the source. And chicken can be another protein suspect. Our GSD does well on lamb and rice, corn free.
by
GSDguy08
on 09 May 2012 - 14:26
beetree, Auggie is on TOTW Bison. My Huskies (the ones who are on 4Health Salmon anyway) are not itching......
by
live4schutzhund
on 09 May 2012 - 14:48
Mine was on the TOTW Bison as well.
by
Hundmutter
on 09 May 2012 - 16:39
Oh gawd - I have mine on a Salmon & Potato - supposedly Hypoallergenic - and he's started over scratching and nibbling all the time lately, getting black skin in his armpits. Pretty sure its not fleas, he's always been kept up to date and doesn't much come into contact with other sources.

You must be logged in to reply to posts