by junkmail2014nov on 19 February 2018 - 16:02
Hexe: Thank you! I appreciate it. She is so stinking, darn cute. And OMG is she super intelligent and sweet. I'll look into the cannabis. Perhaps there is another place I can obtain it for her. I travel quite a bit for my job however it is a higher up career job - shall we say? - that if its not legally available I cannot make use of it. Doing so would jeopardize my career and I will not do this. But if I can find a way to obtain the treatment for her legally, I will.

As to your second comment, sadly, this actually is the case. An application is showing on AKC website as pending and it does appear that an attempt is being made to "transfer." However, let me state for the record that, it is entirely possible, and more than likely probable that, in this Breeder's mind they have not done anything wrong. Add to the fact that one of the reasons I and the SD I was working with chose to purchase from the breeder originally is that they were on the "Breeders of Merit" list. John Q. Public has well received the ad campaign of the AKC and so looks to them for almost everything when it comes to buying pure bred animals. Unless the average person knows someone in the breeding field or knows someone who knows someone, they, like I, are not going to do as much research as they should. As has been recently pointed out to me, I spend a boat load more time researching dealers and car make and models....why would I not have done so in purchasing a living, breathing, creature? I dug and researched, true, but not nearly enough and not nearly in depth enough. This does not obviate the Breeder's responsibility in this and my opinion, not law as of yet, is that they are culpable in their behavior and choices. However, having said that, John Q. Public, (myself included) need to step up to the plate and be more active in the process.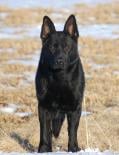 by Jenni78 on 20 February 2018 - 22:02
There are many cannabinoid products for pets. There is certainly nothing illegal about CBD for pets, lol. A little research goes a long way.

by Western Rider on 20 February 2018 - 22:02
Have any of her Vet's get it for you they can get it and prescribe it.
by junkmail2014nov on 21 February 2018 - 01:02
I will do that. As of today, well, we are going to have an ADDITIONAL three weeks crate rest. She developed a Seroma on the RIGHT knee and it wouldn't go down. So he needle aspirated it and it came back positive for synovial fluid. :( Soooooo, it is now, puppy zero, knee surgeries times four, and "mom" about 7-8K out of pocket. Good news is as of last Monday the left one the lesion was healing well and as of today the right one is the same. He, and the rehab specialist, AND the radiologists reading her post op graphs all think she will recover as close to 100% as is possible - IF - I can keep a 6 month old puppy crated for three weeks and on a slow down for recovery after.

Can you point me in the direction I should research to find this? I will be near the Sterling Heights area or thereabouts. At this point I'll gamble for just about anything. Not in conflict with my job/career of course. PM me any info will you please? I'd appreciate it.

by Western Rider on 21 February 2018 - 05:02
Don't know if this will help I just googled cannabis for pets in your area and found pages of links
here is one that may start you in the direction you need
www.naturesanswerinfo.com/apps/blog/.../44394764-can-medical-cannabis-treat-pets-
Feb 6, 2017 - Cannabis has been proven to be a viable medicine for individuals suffering from a variety of ailments, and now it appears it can help our pets with some ... Some of the areas we currently serve are: Detroit, Grand Rapids, Warren, Sterling Heights, Lansing, Ann Arbor, flint, Dearborn, Livonia, Westland, Troy, ...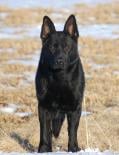 by Jenni78 on 21 February 2018 - 18:02
CBD oil is plenty effective for pets. No need for actual marijuana.

by Western Rider on 21 February 2018 - 20:02
Yes Jenni that is what I was thinking, I thought some of these sites would help to find a source. My Vet can get it and it is not a problem that is why I first said ask your Vet. It should not be a problem for most any job you hold if you have it, but then I am in California.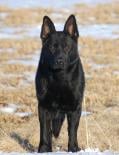 by Jenni78 on 22 February 2018 - 01:02
CBD oil is totally legal, as it's THC is negligible. It's very effective for pets. There is a forum member here who actually sells a very good quality product. I will ask her to post the link. Not all CBD oils are created equal, unfortunately.

by Western Rider on 22 February 2018 - 02:02
Thank you
I think a lot of the members here would like to have more information about the oil here if the OP doesn't mind the high jack of the thread or a new post about it.
by junkmail2014nov on 22 February 2018 - 12:02
Thank you soooooo much. I will have my friend in MI look into it. If she can get a hold of it before she comes down here we can start using it on her immediately. Maybe it will make the 1200 mile trip up there a bit more tolerable for her. I am going to have her in a 16 ft truck with my car in tow. Those cabs aren't made for comfort...for ANYONE human or animal.
You must be logged in to reply to posts
---
---
---
---
Contact information
Disclaimer
Privacy Statement
Copyright Information
Terms of Service
Cookie policy
↑ Back to top