by TruAmstaff on 22 July 2012 - 16:07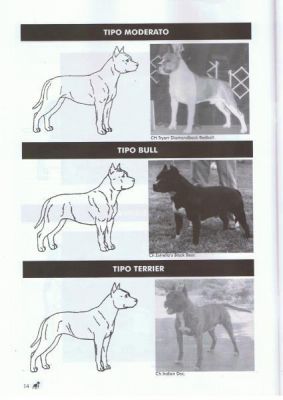 The 3 types of AST's. I prefer a good moderate type in my dogs.....But I would prefer terrier type to bully type.......Either way these are fine examples of the 3 types....

by dragonfry on 22 July 2012 - 16:07
Looks like AKC, UKC, ADBA. But i like the terriers. Super little dogs.
by TruAmstaff on 22 July 2012 - 17:07
Well these were all registered AKC, but what you want is a moderate type in an Amstaff. Not too bully, or not to terrier. But I agree they are super. :) Love those bully breeds ;) I think they should all be registered as one. The Amstaffs and the Pit Bulls. An Amstaff is only an AKC registered Pit Bull. They are the same.
by bullybehavior on 25 July 2012 - 17:07
I love a good Terrier-type! I'm surprised that Redbolt is picture as moderate. I have a few dogs that I consider moderate and he would overshadow them easily. Guess I really DO like a Terrier better :-)
by TruAmstaff on 25 July 2012 - 22:07
Yeah I was surprised about Redbolt myself. :/ But yes I prefer a terrier type anyday...Bully type not so much.......I cant tell if Estrella's Black Bear is Bully Type or maybe just a bit overweight???? What do you thinki???

by MasterOfAllBulls on 19 October 2012 - 08:10
ADBA is doing wrong. They don't reg AMSTAFFS. I tried of these fraud and paper tagging with these bloodlines Razors Edge, Gottiline , GrayLines, XL, XXL, XXXL, BlueLines, Red Rum and Monster G line, Remyline, Marcuslines and a lot more.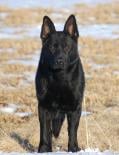 by Jenni78 on 20 October 2012 - 00:10
Could we have that in English please?

Ruffiangirl, I have to disagree on AmStaffs and Pit Bulls. At one time, perhaps. But now, they're so far apart....

by CMills on 21 October 2012 - 02:10
to Jenni78- I used to own a couple top AKC ch pedigree AmStaffs, and now have an ADBA pit bull. What in your opinion are some of the bigger differences in the two, as you stated above? I'm just curious.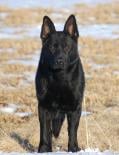 by Jenni78 on 26 October 2012 - 01:10

by Abhay on 26 October 2012 - 20:10
It's like being in a Blizzard, with tall snow drifts. Now, do you want a good 4 Wheel Drive Vehicle, or it's 2 Wheel Drive Counterpart?
Both vehicles look about the same, but the insides are much different.
You must be logged in to reply to posts
---
---
---
Contact information
Disclaimer
Privacy Statement
Copyright Information
Terms of Service
Cookie policy
↑ Back to top