German Shepherd Dog > Amber eyes on a GSD.... I need clarification (17 replies)
Amber eyes on a GSD.... I need clarification
by
Binabinabina
on 27 May 2012 - 05:31
I have a sable male who was sired by my DDR male who has med. brown eyes. My sable has the most beautiful gold eyes. I have read that they are a disqualification, however, I have also read that the eyes should blend with the coat. which, his do perfectly. Does this override?
by
SitasMom
on 27 May 2012 - 05:36
the darker the eyes the better.
yellow or amber eyes are a flaw.
by
djc
on 27 May 2012 - 11:51
Yes they are a flaw, but they are not disqualifying.
Debby
by
AmbiiGSD
on 27 May 2012 - 11:53
I believe amber eyes are allowed on sables (or if they match the surrounding colour)
by
EddaSG
on 27 May 2012 - 13:30
Post pictures if you can. Would love to see them.
p.
by
Ramage
on 27 May 2012 - 13:53
I would also like to see pics. I would think if the mask is dark, eyes should be dark. If the mask is light, then I can see how it would blend with the coat better if a shade light.
by
djc
on 27 May 2012 - 16:56
Light eyes are always a fault no matter the coat color. It's just less noticable when the coat is light. I repeat though, it is not a disqualifying fault. All else equal it would mean the difference in finishing 1st in a show or somewhere behind, NOT disqualified.
Debby
by
myret
on 27 May 2012 - 17:42
amber or yellow eys are does look alot better than the dark eys in nature wolfs and other predators alsom have light eys not those dark brown ones

here the judges dont like the light eys

by
AmbiiGSD
on 27 May 2012 - 17:48
Queck v d Krotteeck had amber eyes.... I have always loved his colour.
by
shrabe
on 27 May 2012 - 19:14
My solid black female had light amber eyes until she was about a year old, and now they are nice and dark.

Theresa
by
fawndallas
on 28 May 2012 - 03:28
My girl has amber eyes....I too think they are beautiful. All of the pups have dark brown eyes though. Does any one know if the might get lighter as the puppy grows?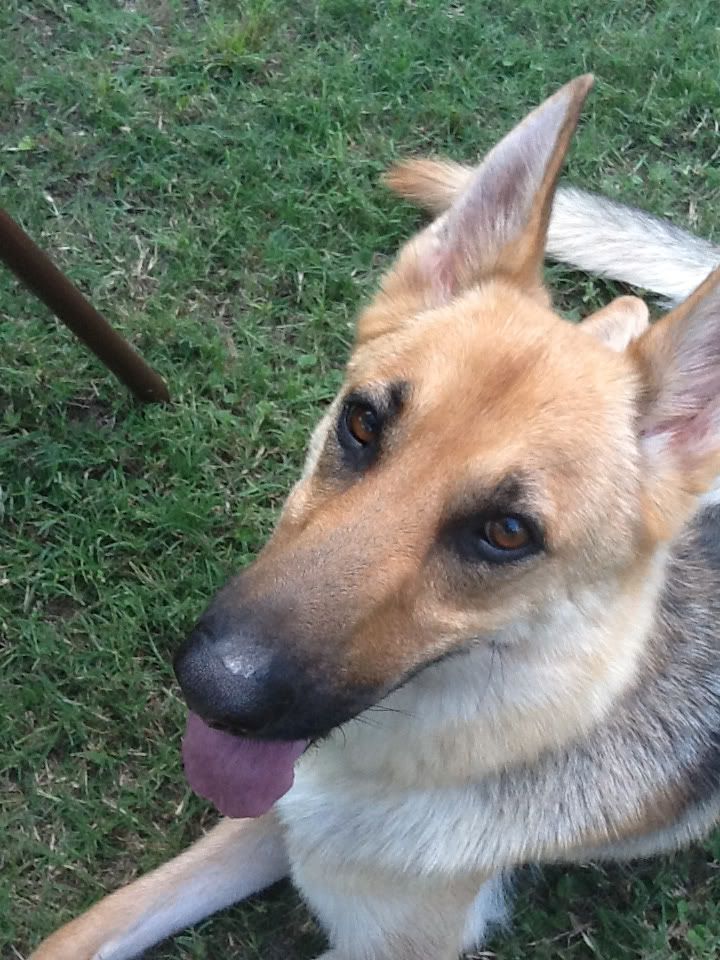 by
joanro
on 28 May 2012 - 16:06
Those eyes look brown to me.
by
fawndallas
on 29 May 2012 - 05:52
Oh. Bina, any pictures? Now I am really curious to see the eyes.
by
LadyFrost
on 29 May 2012 - 12:26
I love lighter color eyes especially on masked dog...even if it is a flaw...... i think Misty has gorgeous eyes..however they do change with season...in summer they get lighter in winter they get darker a shade...here are examples.

Summer: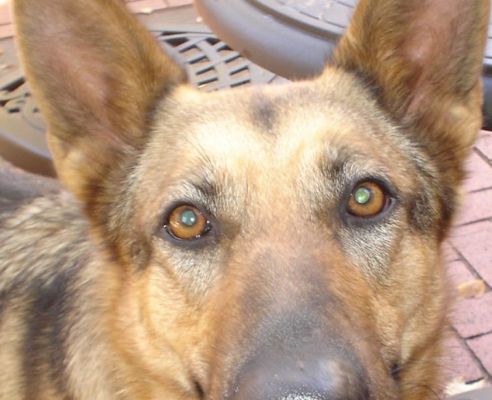 Winter: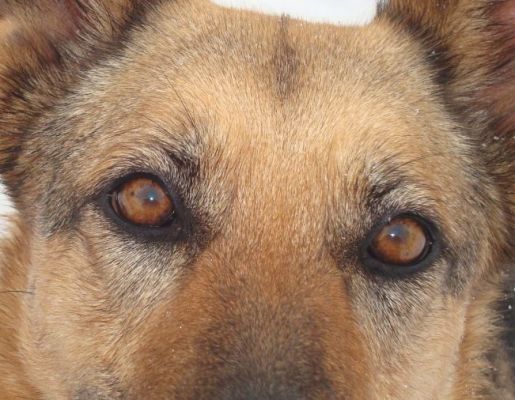 by
mirasmom
on 29 May 2012 - 14:00
I love to see a dark brown eye on a GSD...
I find that most of the time the pup's eyes will darken up as they get older,
in most cases I have seen.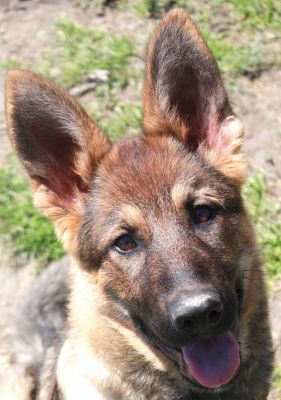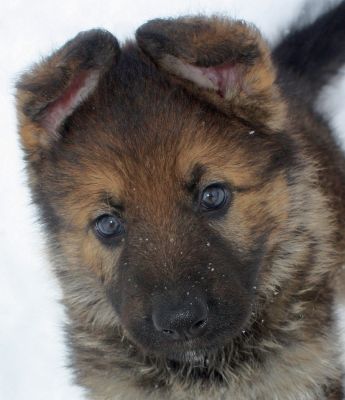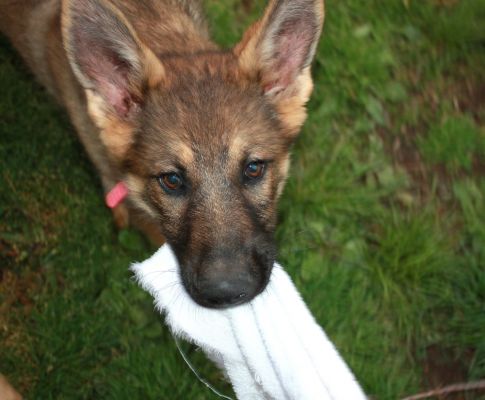 Jutta Hipp is above, her eyes keep getting darker....she is Oeht's half-sibling, last picture she is 3 months old, first picture Jutta is 4 months old, middle pic I'm guessing 6 weeks...

Oeht is below pic 1, he has always had dark eyes like his dad, his mom(Tessie)pic 2 has dark amber eyes,Tessie's eyes were lighter when she was younger... dad (Theo) has dark brown.
Your pup may have eyes that turn out somewhat inbetween what the parents have, as long as they compliment the coat color of the dog they are exceptable, if they are very light yellow like a wolf's eye those are frowned upon.
Your pup being sable in color means many changes ahead in coat and eye color.
Please post some pics of his eyes for us, Thanks!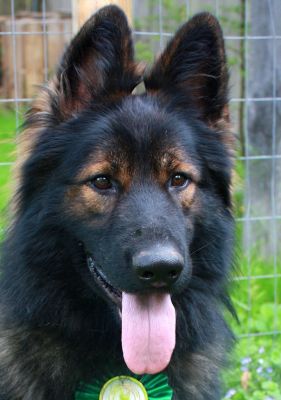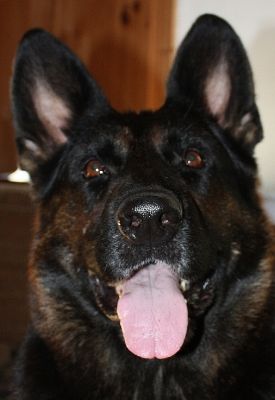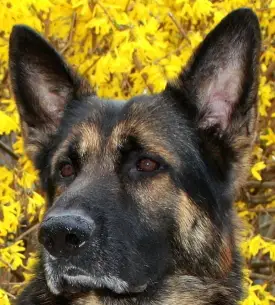 by
fawndallas
on 29 May 2012 - 18:24
Eye colors seem to go with the color around the face. Nature sure has a way of making everything just right. Both the light eye and dark eye pictures above are beautiful on the dogs.

Most of Rose's pups have a very dark face with some tan markings. They take after their dad this way.
You must be logged in to reply to posts