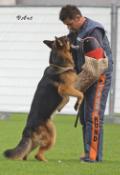 by jdiaz1791 on 02 October 2014 - 21:10

by EshelmanSchwitz on 07 October 2014 - 05:10
Kind of Scary , as the name is too close to mine! People may think she is connected to me and or my dogs......Not Good!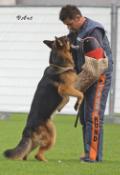 by jdiaz1791 on 22 October 2014 - 22:10
Beware, using Stefan Mueller also....
by Michael10 on 24 October 2014 - 05:10
Is there any proof or evidence of scam having been done or is this just another witch hunt or slander by one breeder against another ? I've seen enough character assinations on this site with no evidence being submitted to be skeptical.

by Western Rider on 24 October 2014 - 07:10
Believed Real
Suprised you would think we would allow this to be a bashing
by vk4gsd on 24 October 2014 - 08:10
she's a looker, i would buy a dog from her no prob.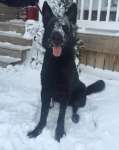 by Red Sable on 25 October 2014 - 15:10
I've had her on my FB for a long tme now. She is young, I'd imagine her dad is the breeder.
I've never tried to buy one of her pups, although she has had some gorgeous LC's that have caught my eye.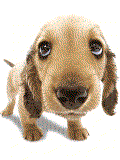 by GSD Admin on 25 October 2014 - 16:10
Please do not buy a puppy from these people. They have pulled off a long time scam here and probably other places. We are working everyday to keep them from selling dogs here and have followed them to a new name which they posted ads with. Which we in turn have contacted every person who has contacted them about those ads. We have even gone further and done some things that we want to keep secret to not tip our hands.
I think this is a guy behind this so don't be fooled by pictures.
by joanro on 25 October 2014 - 17:10
###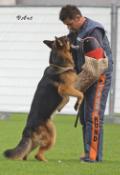 by jdiaz1791 on 07 November 2014 - 22:11
Beware, check for similar names, bank accounts, Facebook
You must be logged in to reply to posts
---
---
---
Contact information
Disclaimer
Privacy Statement
Copyright Information
Terms of Service
Cookie policy
↑ Back to top